Like clockwork, a super F-150 can be found for sale on the Internet. For example, earlier this year we stumbled upon a Ford Velociraptor 6×6 on eBay, with an asking price of $355,000. While that is a great choice for any (deep-pocketed) Ford truck enthusiast, we've found a more affordable option. Check out this Ford F-150 Shelby Super Snake for sale on eBay.
We've found some cheap Fords on eBay, but the seller of this Ford F-150 Shelby is asking $107,995. Much more affordable than the VelociRaptor, sure, but still not cheap. The odometer only shows 14 miles, though, so whoever scoops this thing up will essentially be getting a brand new truck.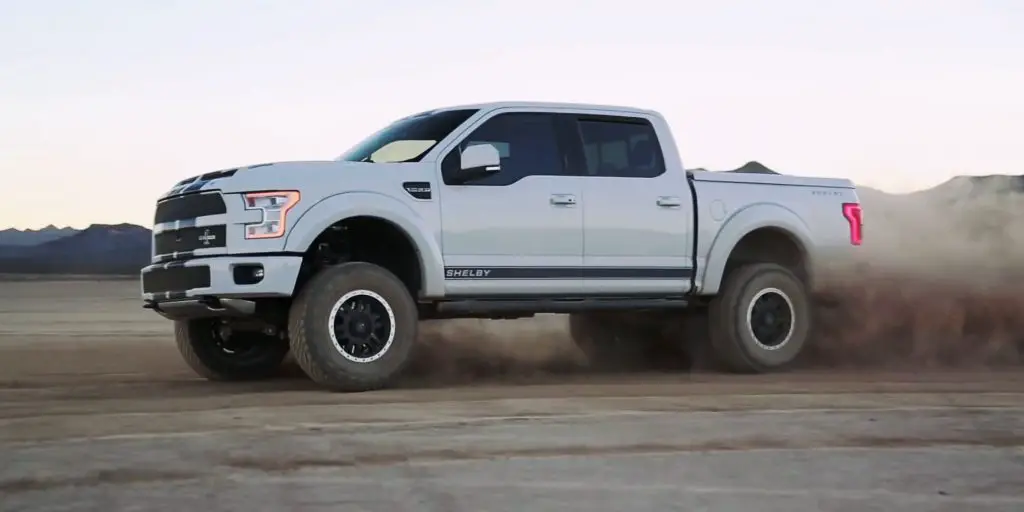 The truck shown above is not the Shelby listed for sale, but a similar 2016 model.
Although the description isn't very detailed, this truck from Shelby American is a Ford F-150 Shelby Super Snake with a supercharged 5.0-liter V8 under the hood. The truck makes over 755 horsepower, which is about 300 more ponies than the beloved Ford Raptor. The upgraded engine is paired to a 10-speed automatic transmission for quick shifts and crazy performance from a pickup.
Below is the truck in question, dressed in magnetic gray. It's a 4×4 SuperCrew model with a 5.5-foot bed, so yes, it can still do traditional truck things.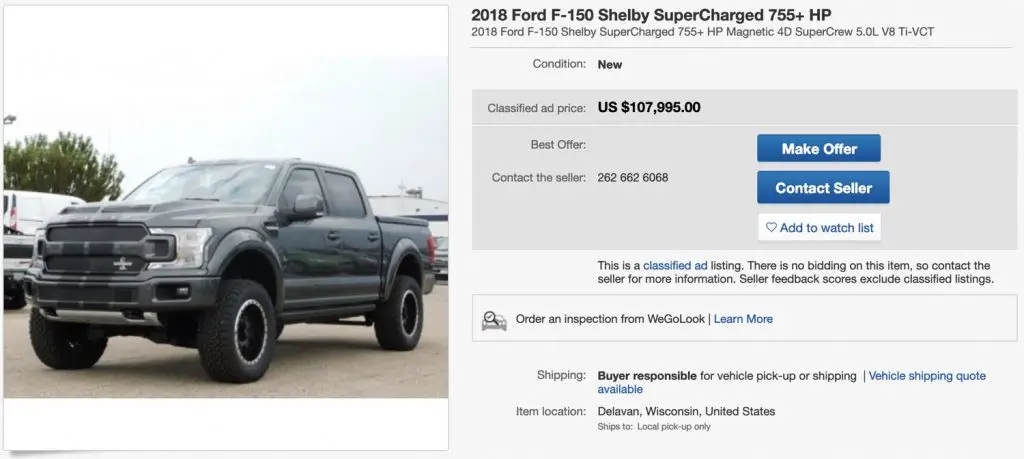 The Ford F-150 Shelby Super Snake was transformed from a standard F-150 with a new hood, bumpers, grille, and a slick tonneau cover. Over-the-top stripes and Shelby Super Snake badging lets everyone know that it's not your run-of-the-mill pickup. Inside, the Shelby truck was upgraded with special seats, a unique dashboard and Super Snake badging.
It's a hefty price to pay for a pickup truck, but it's one of the most unique vehicles on the road.