The current, sixth-generation Mustang S550 is slowly nearing the end of its lifecycle, as an all-new, seventh-generation Mustang is on its way. We already know a few things about the next-gen pony, like the fact that it will ride on FoMoCo's all-new, rear-drive CD6 platform shared with the all-new 2020 Ford Explorer and Lincoln Aviator crossovers. We also know that the next-gen Mustang will have one hybrid and one battery electric variant as part of its lineup. Our spy just caught a (very) early prototype of the latter, so here's our first look at the next-gen Ford Mustang Hybrid.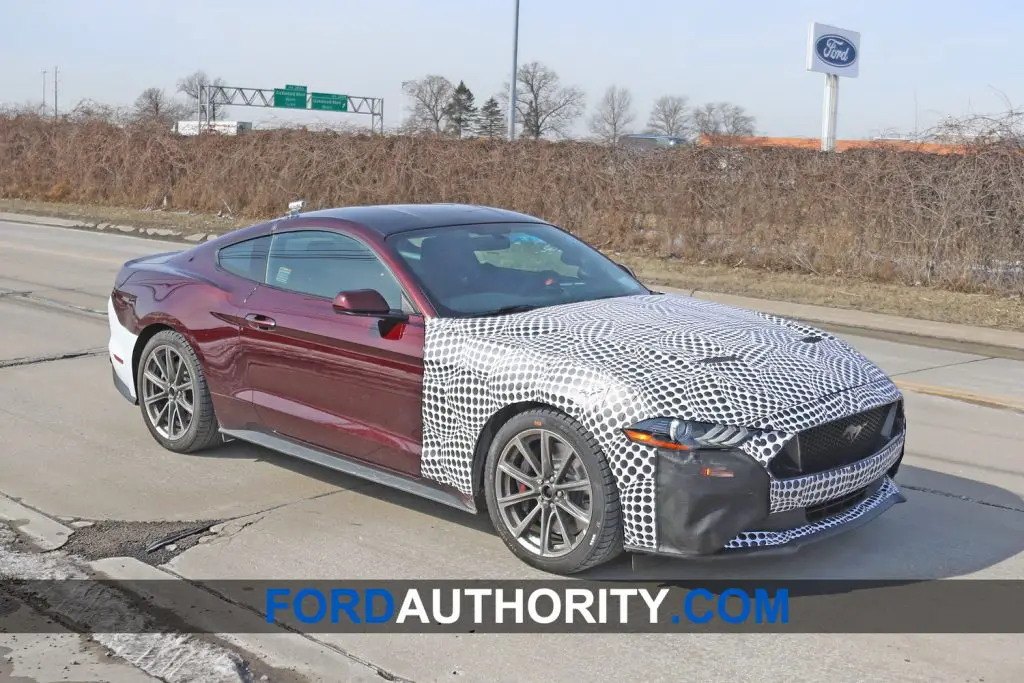 The vehicle seen here is wearing light camo on the front and rear ends, but looks nearly identical to the current S550 Mustang with two notable exceptions. The first is a revised front bumper cover with relocated amber marker lights, and the second is a set of strange exhaust pipes for EPA emissions testing purposes.
Sources deep within The Blue Oval tell us that this is an early powertrain development mule of the next-generation Mustang Hybrid, which makes us wonder about what's under the hood. The most obvious option would be the powertrain from the 2020 Ford Explorer Hybrid, which features a 3.3-liter V6 engine mated to a hybrid system producing a combined system 318 horsepower delivering an EPA-estimated range of over 500 miles between fill-ups. Shifting duty is done through Ford's 10-speed modular hybrid transmission.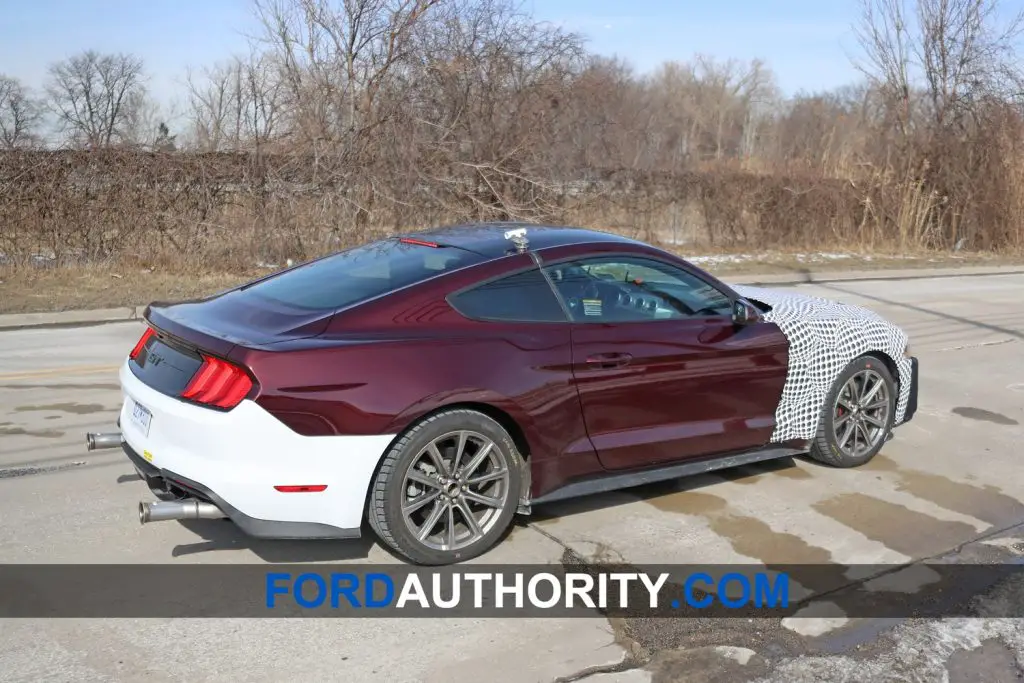 In the Explorer Hybrid, Ford specially-designed a liquid-cooled lithium-ion battery set and tucked it into the chassis below the second-row seats. As a result, the vehicle does not sacrifice passenger space or cargo volume.
We've also heard from sources familiar with the matter that the Mustang Hybrid might be available in two versions: a regular model and a high-output one. The model might launch with the regular-output version first, followed by the high-output model down the line. Expect the next-, seventh-generation Mustang for either the 2021 or 2022 model years.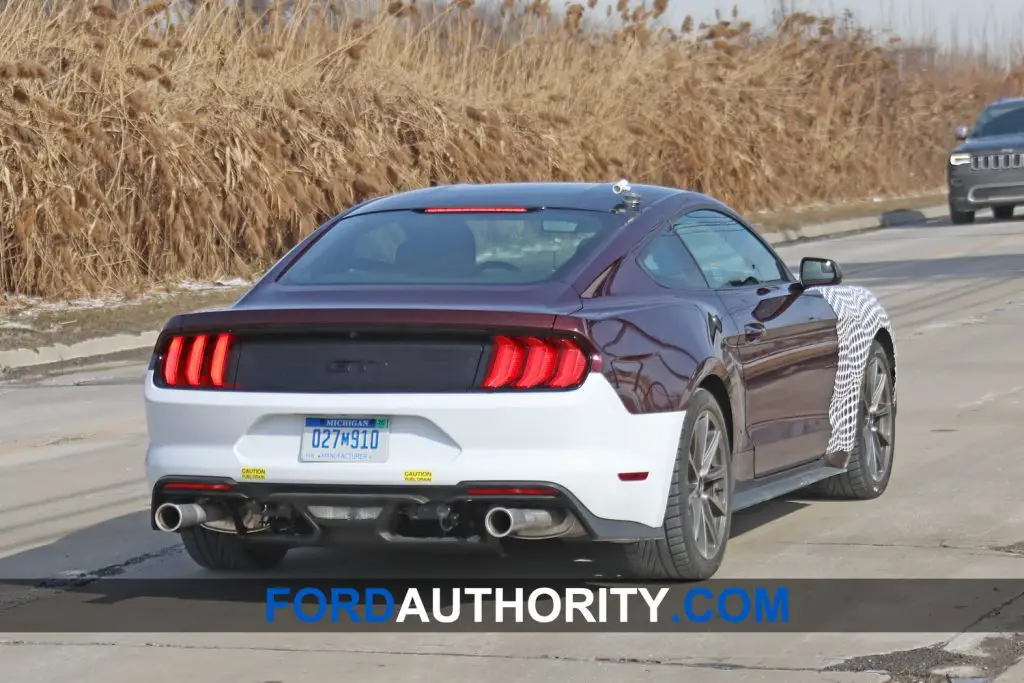 In the (extremely remote) possibility that we and our sources have misidentified this Mustang prototype, then it could be a refresh of the current, sixth-gen model. In that case, this would indicate that the S550 Mustang is up for a second refresh, as the pony car received its first facelift for the 2018 model year.
Subscribe to Ford Authority for ongoing Mustang news coverage.