Ford Chip Ganassi Racing Team UK led Day 1 and Day 2 of this past weekend's private FIA World Endurance Championship test Sebring International Raceway.
Potentially benefitting from setup data provided by its American counterparts, which race in IMSA and compete in the 12 Hours of Sebring annually, The No. 66 and No. 67 Ford GTs went 1-2 in both Saturday's and Sunday's open lapping sessions.
The No. 67 Ford GT of Harry Tincknell, Andy Priaulx and Jonathon Bomarito led the Day 1 practice session in the GTE Pro class with a time of 1:58.318. The No. 66 Ford GT sister car of Stefan Mucke, Olivier Pla and Billy Johnson was second with a best time of 1:58.492.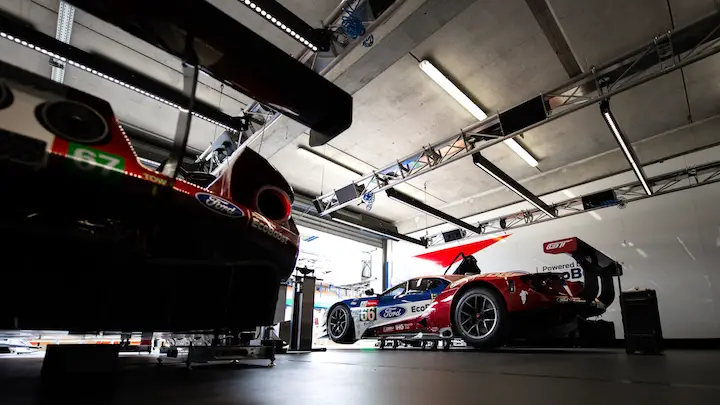 Day 2 of the test was also led by the No. 67 and No. 66 Ford GTs, which turned in laps of 1:57.411 and 1:58.114, respectively.
The No. 92 Porsche trailed the two Fords in third in GTE Pro on Day 1 with a lap of 1:58.567. The No. 51 AF Corse Ferrari was third in GTE Pro on Day 2 with a time of 1:58.328.
The fastest time of the weekend overall was set by Mike Conway, who turned in a time of 1:41.152 in his No. 7 Toyota TSO50 Hybrid LMP1.
The WEC has not visited Sebring since 2012 and many teams have never run at the bumpy and taxing American track. A fire for the GTE Am Project 1 Porsche 911 and a crash for one of the SMP Racing BR1 LMP1s marred the weekend practice sessions, while the Racing Team Nederland Dallara LMP2 also went for a small spin at one point.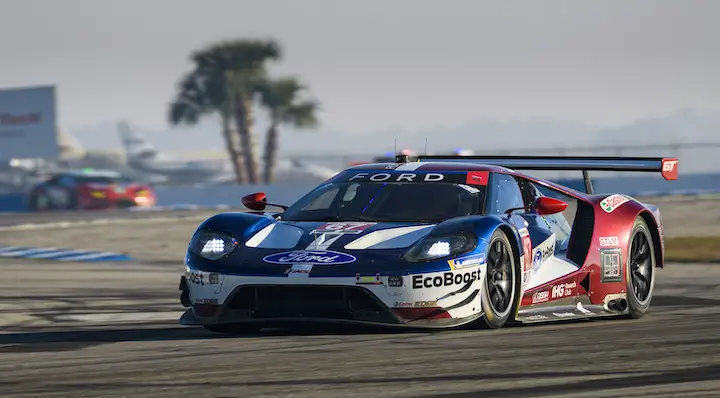 The first official practice for the FIA WEC 12 Hours of Sebring is scheduled for Wednesday, March 13th. The race is scheduled to go green on Friday, March 15th at 4:00 p.m. EST and will end in the early hours of Saturday morning before the iMSA 12 Hours of Sebring kicks off later that day.
Photos via Chip Ganassi Racing on Flickr
*Photos show IMSA team at 2018 12 Hours of Sebring