Ford says that the new Ford GT supercar can reach a top speed of 216 miles per hour, but how fast will it actually go in real world conditions? Someone on the internet was brave enough to answer that question. Check out how the new Ford GT in this video performs on a top speed run.
Johnny Bohmer Proving Grounds posted this video on their YouTube channel last month and it shows a 2017 Ford GT launching and ripping up a 2.7 mile straightaway. It looks like an airport runway, which is the perfect spot to perform this type of experiment. Please don't try this at home on public roads… or an active airfield, for that matter.
It's quite impressive to see the way that the Ford GT accelerates from zero to 180 miles per hour, with very little indication of slowing down. From the 180 mph mark on, speed does build much more gradually, though. It's an impressive combination of technology and engineering. The lightning quick shifts from the dual-clutch transmission in conjunction with the EcoBoost engine make for staggering acceleration.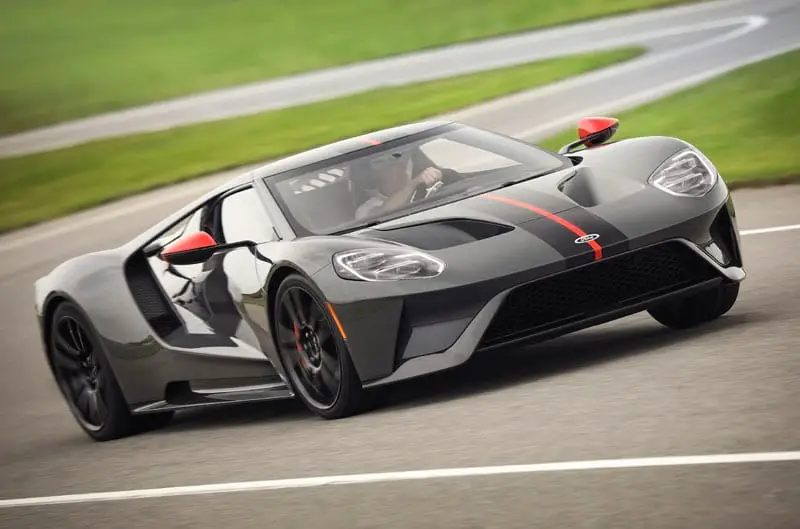 The Ford GT's 3.5-liter EcoBoost V6 provides 647 horsepower and 550 pound-feet of torque and although this video focuses on the top speed of the car, we should mention that the GT will do zero to sixty in just three seconds. The car in this video achieves an impressive (spoiler alert) 210.486 miles per hour for a brief moment before the driver began slowing down.
Being just six miles per hour off from the Ford GT's top speed in optimal conditions, we're willing to bet that a little more runway would have helped reach the true maximum velocity. And it's certainly a thrill to watch this speed run happen.