Ford has released several updates to their commercial lineup at the NTEA Work Truck Show in Indianapolis on March 5, 2019. Ford has introduced new connectivity technology called Ford Telematics and Ford Data Services.
Ford's new commercial vehicle lineup comes standard with 4G LTE Wi-Fi which enables fleets to use new Ford Telematics and Ford Data Services fleet management solutions. This is huge for allowing these work vehicles to become more effective mobile offices.
Ford says that its new Ford Telematics system is simple to use and easy to implement into a commercial fleet. Ford Telematics provides business owners with uptime and productivity tools that can manage operational efficiencies from new fleet insights. Business owners can spend less time managing vehicles, and rather focus efforts on maximizing profits with data-driven fleet optimization.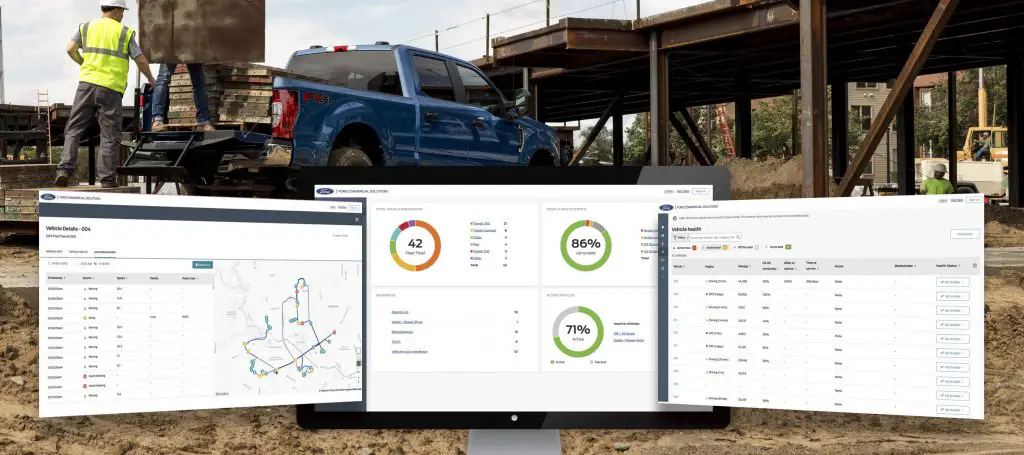 New vehicles will come factory-installed with the proper equipment while existing vehicles can be retrofitted if made after 2012.
Ford Telematics will allow businesses to do the following:
Improving asset utilization by keeping track of fleet vehicles with GPS tracking and Geo-Fencing capabilities.
Maximizing vehicle availability by receiving proactive notifications and vehicle health alerts which allow business owners to better plan ahead.
Optimize running costs by monitoring the fuel consumption of fleet vehicles. The system will allow business owners to not only identify areas of waste, but also understand the causes, too.
Protect the vehicle fleet thanks to a range of notifications, including advance service reminders, or warnings if a driver isn't wearing their seatbelt.
Environmental-focused data is provided which can assist business owners that utilize hybrid vehicles in their fleet.
Driver behavior can be improved since business owners can receive a range of driver performance insights. This allows opportunities for businesses to increase efficiency, reduce waste, and improve employee compliance.
Stay tuned to Ford Authority for more Ford news.