A family in northwest Nebraska constructed a Ford Mustang out of snow that appeared to be so lifelike, that a state trooper gave it a ticket. But it's neither aggressive or as oblivious as it may seem. Here's the story…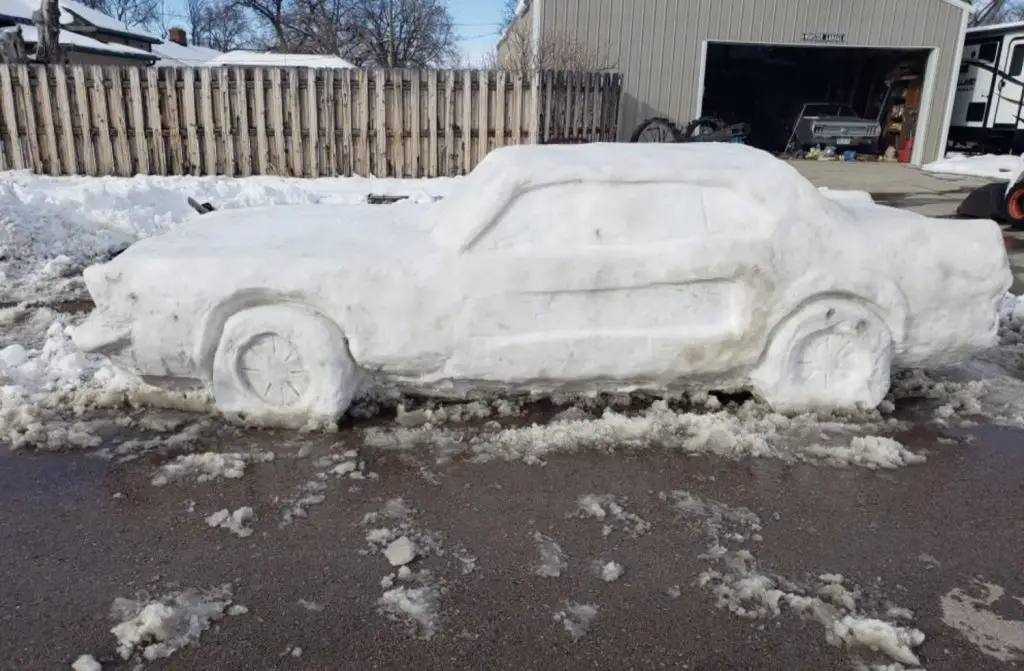 Last week, Chadron, Nebraska received a significant dumping of snow. Rather than stay inside, Jason Blundell, a 43-year-old concrete plant manager, and his two teenage kids shoveled neighboring driveways into a massive mound, according to news reports. With all of that snow, they built a replica 1967 Ford Mustang out of the white stuff. The teens got their inspiration for an actual '67 Ford Mustang GTA that is stored in their garage, and recreated it in near-perfect scale in the street in front of their house. They posted some awesome photos on Facebook that we have included in this story. Sure, the new LEGO Ford Mustang is cool, but this takes building your own Mustang to a whole other level.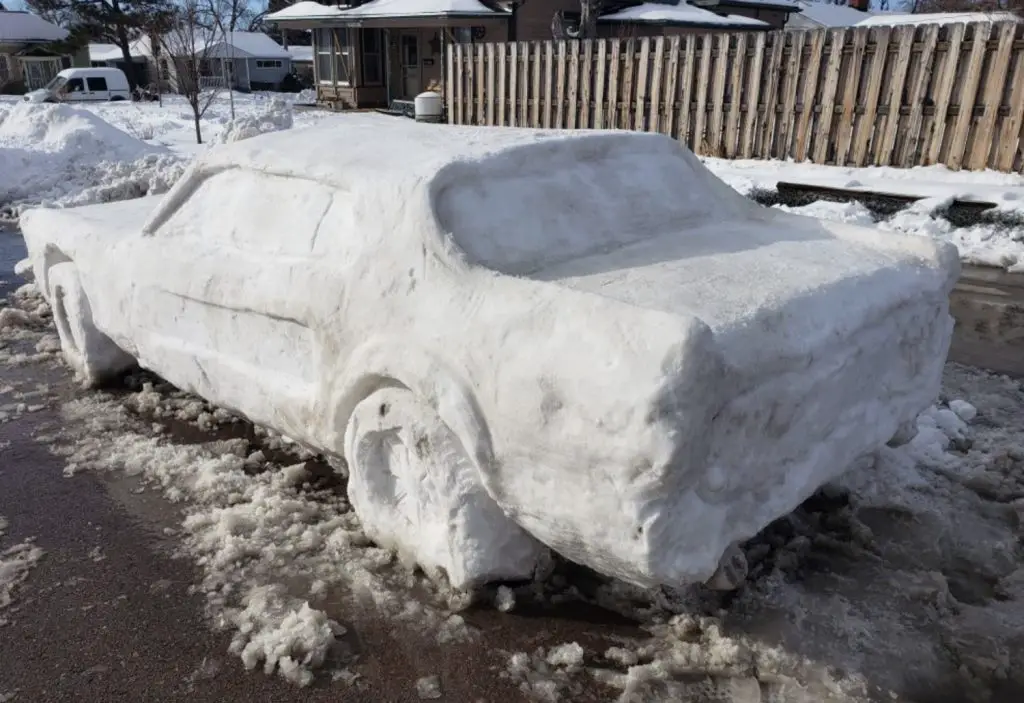 After the Mustang was completed, the snow car caught the eye of Nebraska State Patrol Sgt. Mick Downing, a family friend to Blundells. Patrol Sgt. Downing pulled his Ford Explorer police car behind the snow car and began recording himself writing the sculpted snow car a pretend tow notice. Patrol Sgt. Downing attends the same church as the family and knew that they would appreciate the humor. Downing posted his video on the patrol's Facebook page, and we have also included the video within this story.
The teens used a skid loader, concrete wood floats, shovels, ice scrapers, and a squirt bottle to create the Mustang, now known on social media as the #SnowPony. They even took the time to measure the real Ford Mustang in their garage in order to scale their snow car properly, and get the proportions just right.
We're super impressed.