We just reported that the new Lincoln Corsair will be unveiled at the New York Auto Show next month, but today Ford has teased the new 2020 Ford Escape on Twitter. In the tweet, Ford says the new Escape will make its debut on April 2, 2019. The new Escape and new Corsair are expected to be direct relatives, like the current Escape and Lincoln MKC.
Back on January 4th, we saw the 2020 Ford Escape nearly camo-free thanks to our spy shooters. With minimal amounts of camouflage, we saw the 2020 Ford Escape in much more detail than ever before. Up front, the new Ford Escape carries a design that resembles the recently debuted Focus Activ, with a similar grille mesh, side mirrors, and a Ford badge placed on the tip of the nose. Now, we've seen a little more skin in Ford's latest tweet.
https://twitter.com/Ford/status/1111221475527327744
The eight-second video within the tweet doesn't reveal a lot, but if you replay it a few times you'll see a slick black grille outlined in chrome up front. Out back, there are sharp-angled rear taillights, and large chrome letters along the rear hatch spelling 'ESCAPE'. There's also a large back-up camera and rear windshield wiper visible.
The full reveal will happen next week, and you can expect the 2020 Ford Escape to go on sale in the second half of 2019. The vehicle will retain the Kuga name in select global markets, such as Europe and Australia. In some markets, a slightly longer, three-row variant of the 2020 Escape/Kuga will also be made available.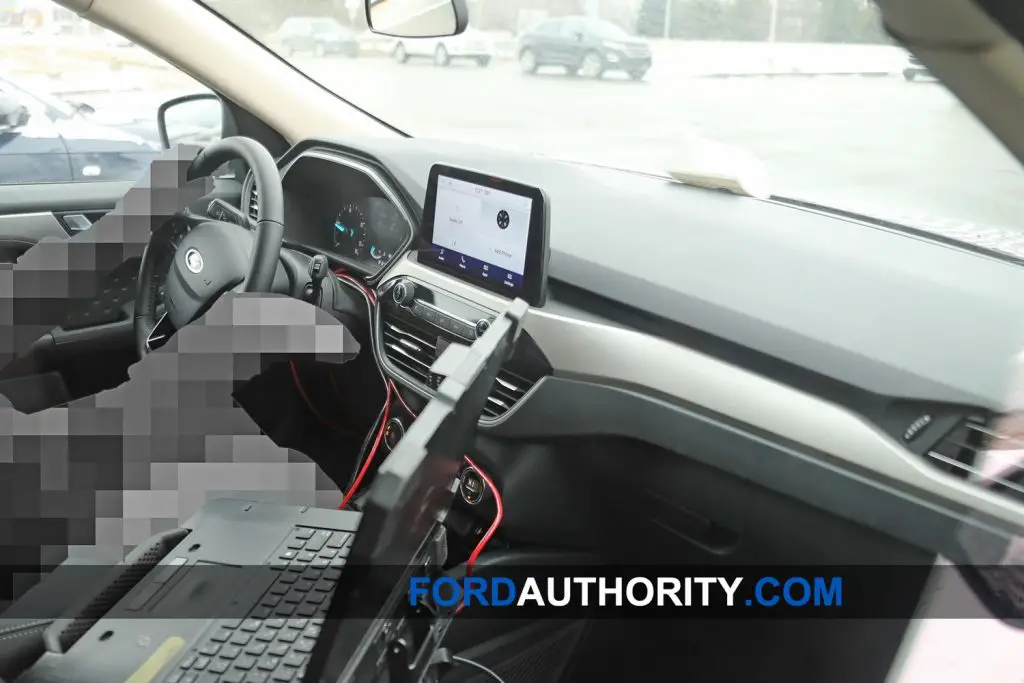 We've also seen a hybrid variant in the wild, which we suspect will be part of the reveal next week. Although this tweet only shows exterior angles, we've seen some spy shots of the new Ford Escape interior, too. The cabin is nearly identical to that of the all-new Ford Focus, which (sadly) is no longer coming to the U.S. market.
Subscribe to Ford Authority for ongoing Ford news coverage.