Right now you can bid on this ICON Ford Bronco, but only until March 15, 2019. The proceeds will assist the Autotype Emerging Designer Scholarship Fund, so not only are you acquiring aesthetic pleasure on wheels, you'll also be supporting a good cause.
ICON 4×4 elevated the Bronco market back in 2011 when it debuted the bespoke BR series. ICON founder and lead designer Jonathan Ward recently launched the Old School Series of ICON BRs which feature renowned ICON styling and modern technology, while retaining original-appearing bodies and bumpers. This speeds the process up dramatically.
From the outside, the Old School ICON BRs appear to be well-restored original Broncos, and that aspect shaves several weeks off of the build process compared to fully bespoke/made-to-order ICON BRs. Unlike bespoke models, those interested in an Old School ICON BR can obtain a unit almost immediately.
Under the hood of this ICON Ford Bronco is a 426 horsepower 5.0-liter Coyote V8 from the Ford Mustang GT. The engine has been married to a Aisin AX15 5-speed manual transmission and an Advance Adapters Atlas II transfer case. A 12-inch-travel Fox Racing coilover system has also been installed, along with Currie Enterprises axles (Dana 44 front, Dana 60 rear). The 33-inch BFGoodrich tires on custom 18×8 billet ICON Old School wheels complete the look and retain styling cues from the factory steel rims.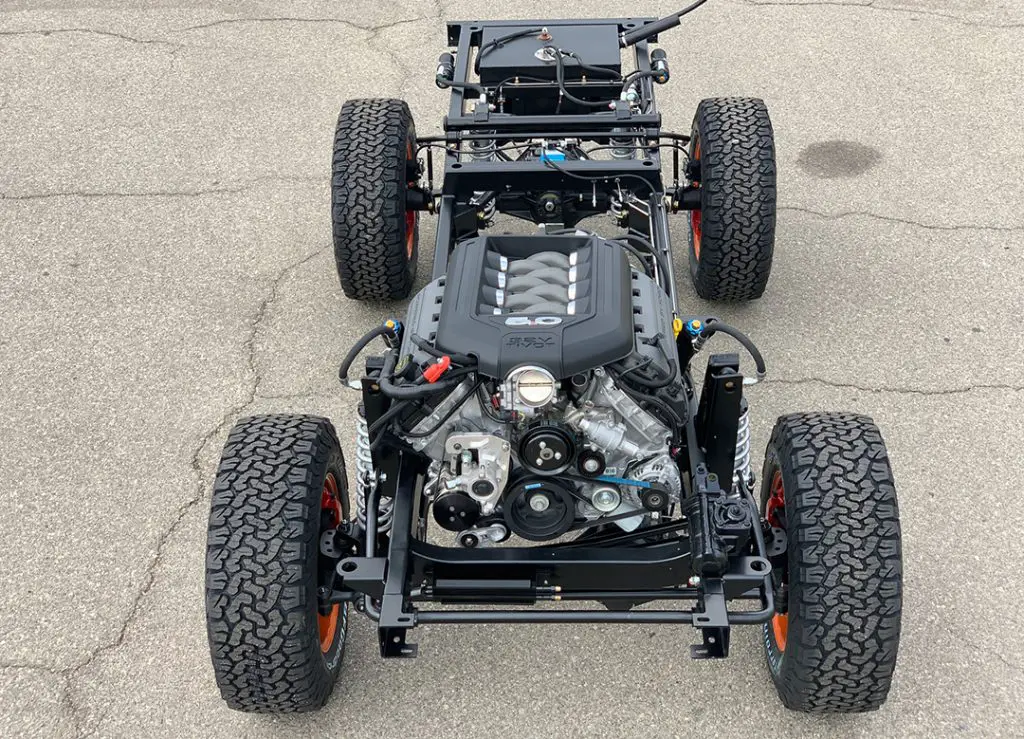 ICON has partnered with Autotype to auction off an Old School BR to help support scholarships for design students. BR No. 63 will be auctioned online and 10 percent of the proceeds will benefit students.
At the time that this is being written the current bid is $250,000 which, of course, isn't cheap, but you're getting a lot of truck for the money. As we previously mentioned, there is quite a waiting period if you want an ICON Ford Bronco, but you can skip the wait by bidding on the Autotype Design website.
It's about a two year wait in order to get a bespoke ICON normally, but that can change next week. Vehicle delivery to the winning bidder has been planned for late March or early April of this year.