Ken Block has plenty of racecars that have given Ford fans reason to drool historically, but now he's got two new vehicles that are a lot more functional, but still very, very cool. Block revealed his latest custom Fords on his YouTube channel – two Ford Transit vans that have been up-fitted by the Hoonigan team to make the Cossie World Tour possible. The new Ford Transit vans are super capable both on and off-road, and of course, hold everything that Block needs to compete in his new Ford Escort RS Cosworth.
Block worked with Galpin Ford, and the Hoonigan team to customize the Ford Transit vans for the specific needs of a rally team. Earlier this month we covered Block's newest racecar, a Ford Escort RS Cosworth, a.k.a. 'Cossie 2.0'.
Fans of Honnigan and Ken Block may remember that Ken Block already had a Ford Escort Cosworth about a year ago. Then it crashed, and burned. Block escaped the wreck, but Cossie was toast. Hence the Cossie 2.0, and with the new car came a new rally campaign, and a new rally campaign meant building some badass Ford Transit vans to make it all possible.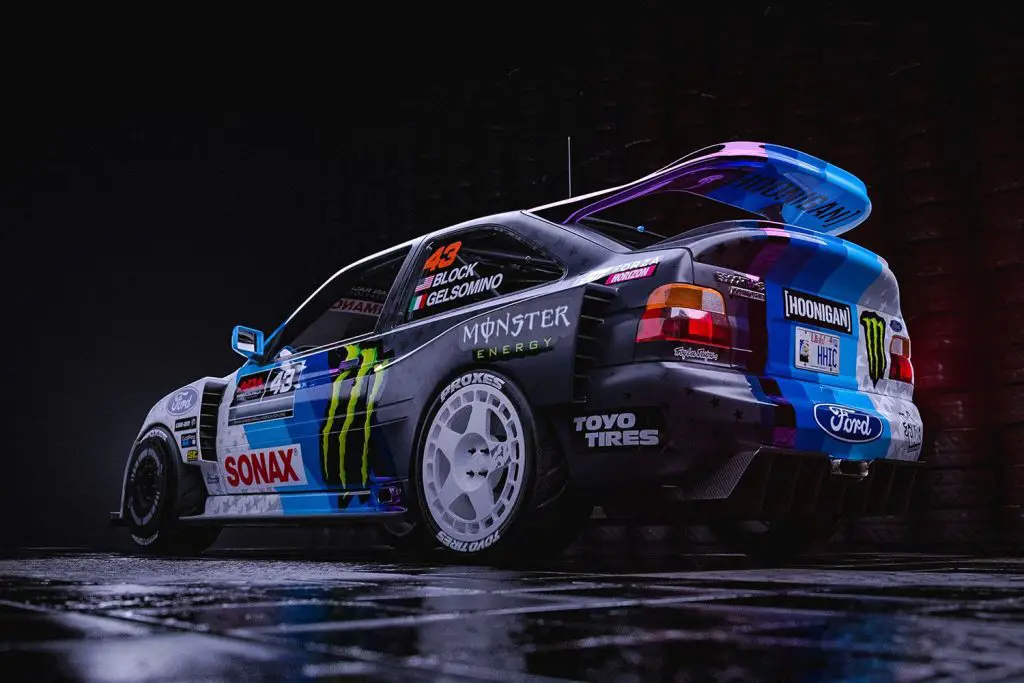 To service his new Ford Escort RS Cosworth, Block and the team created off-road going Ford Transit vans that are capable of carrying all of the essentials. Watch as Block explains the individual features of the vans that will allow him and his team to travel around the world throughout the Cossie World Tour.
The vans have everything from off-road tires, 110V and 230V outlets for use in the United States and other countries around the world, and even a tea kettle. Watch the video to check out all of the other features, and check out the full Cossie World Tour schedule below.
March 15-16: Rally in the 100 Acre Wood, Salem, U.S.A. (COMPLETED)
May 3-5: International Rally of Whangarei, Whangarei, NZ
June 21-23: Donegal International Rally, Donegal, IRL
July 4-7: Goodwood Festival of Speed, West Sussex, ENG
Sept 7-8: Gymkhana GRID Poland, TBA, PL
Oct 11-13: Rally Legend San Marino, San Marino SMR
Oct 18-20: Rallye International du Valais, Martigny, CH
Nov 5-8: SEMA, Las Vegas, USA