Earlier this month Ken Block revealed his new Ford Escort Cosworth and has given Ford fans yet another reason to drool. His newest vehicle adds to an unbelievable collection of Blue Oval beauties. This Ford Escort Cosworth was designed from the ground up to combine unique looks, a new livery, and, of course, tire shredding performance familiar to the Gymkhana faithful. Now, we get to see Ken Block test it for the first time.
The new car is being called the 'Cossie V2' or 'Cossie 2.0', and is arguably the most wild-looking Escort RS 'Cossie' in existence. Those watching this space for a while may have remembered that Ken Block already had a Ford Escort Cosworth barely a year ago. Then it crashed, and burned. Block escaped the wreck, but Cossie was toast.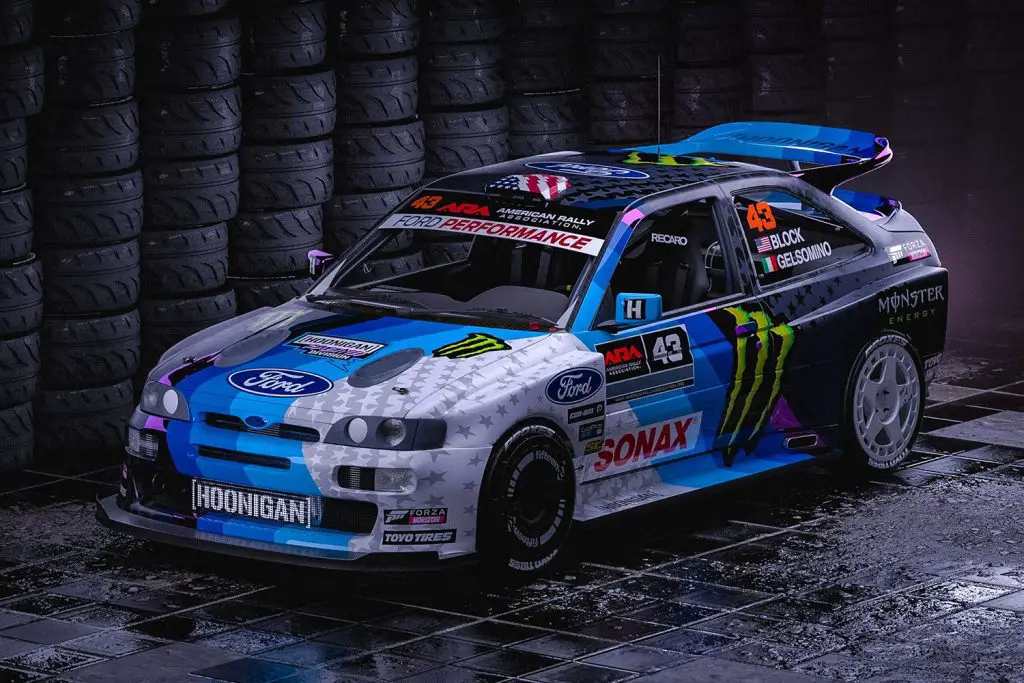 The new Ford Escort Cosworth makes 371 horsepower with a 34mm restrictor in place to meet regulations. The suspension and geometry have been updated, and an improved safety cage design has been added. The Cossie 2.0 also features a Sadev 6-speed sequential gearbox – different from the original 7-speed, which was chosen to ensure reliability and durability for Block and his team.
Ken Block will begin a 'Cossie World Tour' this weekend, hence the testing and preparation from his most recent video. This is the second video in a series that will follow both Block, his co-driver Alex Gelsomino, the Honnigan team, and his Cossie V2 as they travel the world competing in national-level stage rally events. The car will also appear at events like the Goodwood Festival of Speed and Gymkhana GRID.
Check out the new video above to see Ken Block run the Cossie 2.0 through a shakedown test, and check out the full rally schedule below:
March 15-16: Rally in the 100 Acre Wood, Salem, U.S.A.
May 3-5: International Rally of Whangarei, Whangarei, NZ
June 21-23: Donegal International Rally, Donegal, IRL
July 4-7: Goodwood Festival of Speed, West Sussex, ENG
Sept 7-8: Gymkhana GRID Poland, TBA, PL
Oct 11-13: Rally Legend San Marino, San Marino SMR
Oct 18-20: Rallye International du Valais, Martigny, CH
Nov 5-8: SEMA, Las Vegas, USA