We've been keeping up with the 'Cossie World Tour' that rally driver Ken Block and the Hoonigan team are embarking on this year, and it seems that just one event in, things are not going according to plan. Only three stages into the rally at 100 Acre Wood the Block's new Cossie V2 was immobilized on the side of the road. Alas.
Towards the end of the third stage of the event, a component inside of the Cosworth's engine failed and sprayed oil onto the windshield. Smoke billowed, and Block quickly pulled over. The Hoonigan team has declared the current engine a total loss, and Block's day at the 100 Acre Wood was over. Check out the video with some pretty exciting footage of the first three stages, and some neat fan interaction, too.
Ken Block's troubled new car is called the 'Cossie V2' or 'Cossie 2.0', and is arguably the most wild-looking Escort RS 'Cossie' in existence. Those watching this space for a while may have remembered that Ken Block already had a Ford Escort Cosworth barely a year ago. Then it crashed, and burned. Block escaped the wreck, but Cossie was toast. Now it appears that Block's bad luck with Escorts has stuck with him into his ownership of the V2.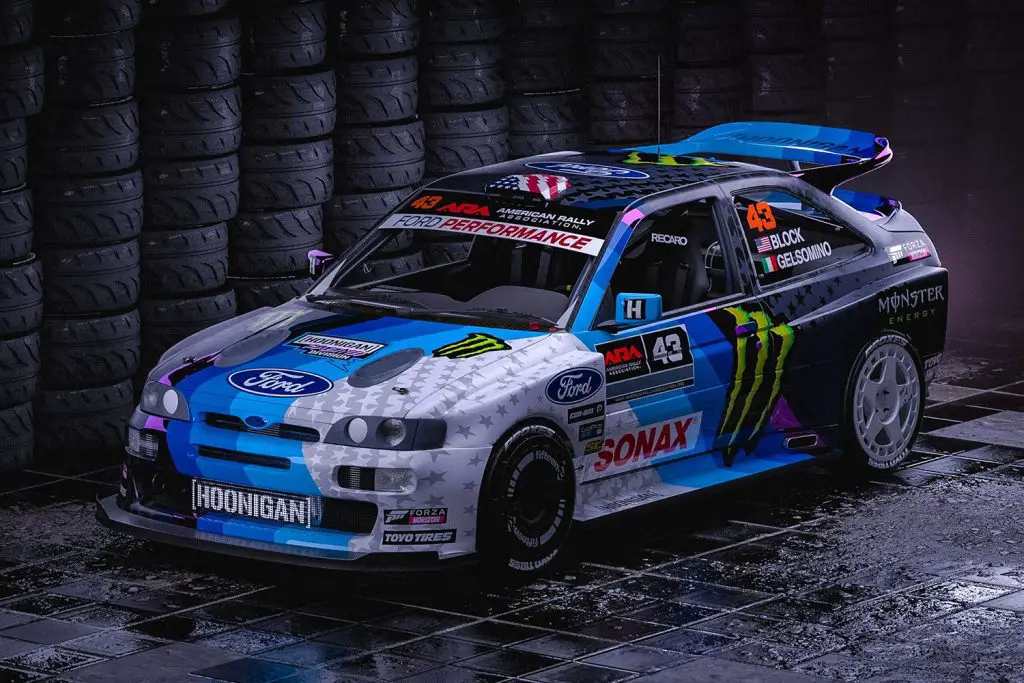 When Block revealed the Cossie V2 earlier this month he and the Hoonigan team discussed in detail everything that went into the new rally car. Under the hood was a Ford YB engine built and tuned by Julian Godfrey. The engine made 371 horsepower with a 34mm restrictor in place to meet regulations. Although the team was prepared with a spare engine, the choice was made to save it and focus on figuring out what happened to the first motor in order to prevent reoccurring issues at future Cossie World Tour events.
Luckily Ken and his team have until May to figure it out, test, test some more, and get back out there.
Check out the full rally schedule below:
March 15-16: Rally in the 100 Acre Wood, Salem, U.S.A. (COMPLETED) *kind of*
May 3-5: International Rally of Whangarei, Whangarei, NZ
June 21-23: Donegal International Rally, Donegal, IRL
July 4-7: Goodwood Festival of Speed, West Sussex, ENG
Sept 7-8: Gymkhana GRID Poland, TBA, PL
Oct 11-13: Rally Legend San Marino, San Marino SMR
Oct 18-20: Rallye International du Valais, Martigny, CH
Nov 5-8: SEMA, Las Vegas, USA