Team Penske is having a strong start to 2019. After Brad Keselowski won this Saturday's STP 500 from Martinsville in his No. 2 Ford Mustang, the team has now won three of the first six races of the season and have looked strong at pretty much every track the series has visited thus far. And that's not to mention the success the team is seeing in IndyCar and Australian Supercars.
Keselowski led 446 of 500 laps at Martinsville Sunday, but despite his utter dominance of the challenging short track, the Michigan native's day was far from easy. The No. 9 Hendrick Motorsports Chevrolet Camaro ZL1 of Chase Elliott was putting intense pressure on the Michigan native following a restart on Lap 380, but traffic made it hard for Elliott to get close, with Keselowski leading the race's remaining 120 laps.
Elliott was also feeling the pressure from Joe Gibbs Racing's Kyle Busch in third late in the race, but lapped traffic again became a factor, holding the No. 18 Toyota Camry up and allowing Elliott to put a small space between Busch and him before the chequered flag waved.
Elliott actually appeared to have the strongest car for much of the day, especially under short runs. He passed Keselowski for the lead on lap 325 following a restart and led nearly 50 laps, but Keselowski was retook the top spot in the pits following the caution on lap 372, which spurred the lap 380 restart.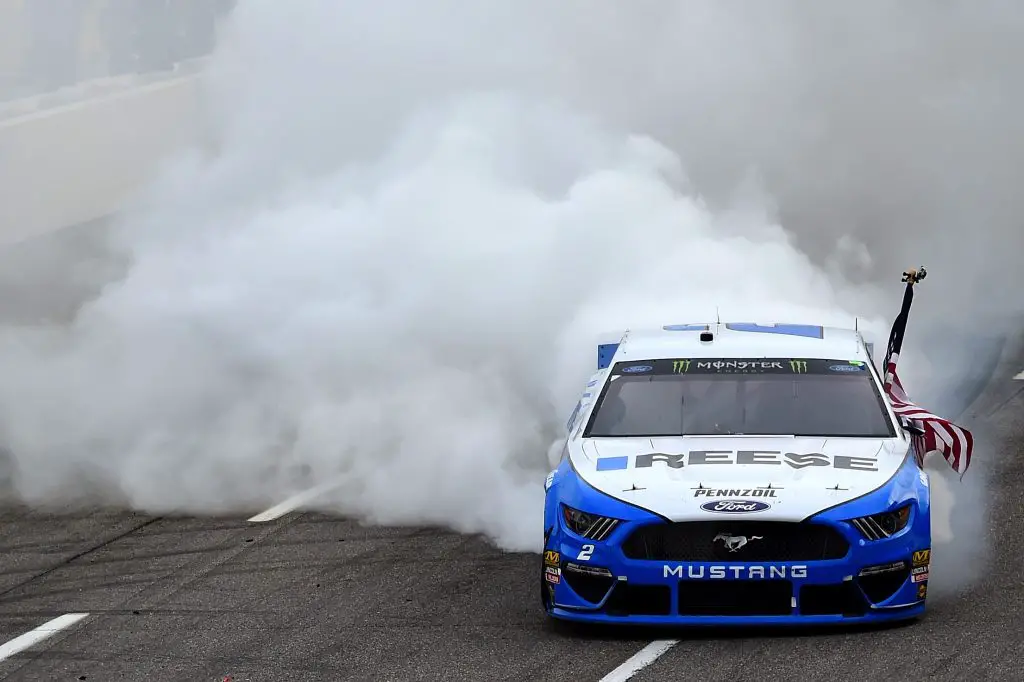 Ryan Blaney also put in a strong showing for Team Penske and Ford, coming home fourth in his No. 12 Mustang. A handful of Fords finished in the top 10 as well, with Kevin Harvick coming home sixth, Clint Bowyer seventh, Aric Almirola ninth and Daniel Suarez tenth.
Click here for full results from the 2019 STP 500 from Martinsville.