If you carry a net worth of $300 million, you have a lot of options when it comes to car shopping. Many celebs choose the typical (but respectable) luxury options – a Rolls Royce, Bentley, or perhaps a Mercedes G-Wagon or S Class. Lady Gaga, however isn't just another basic celebrity. When it came time for the singer, songwriter, and actress to shop for her first whip she went the '90s route and picked up a super clean 1993 Ford F-150 SVT Lightning.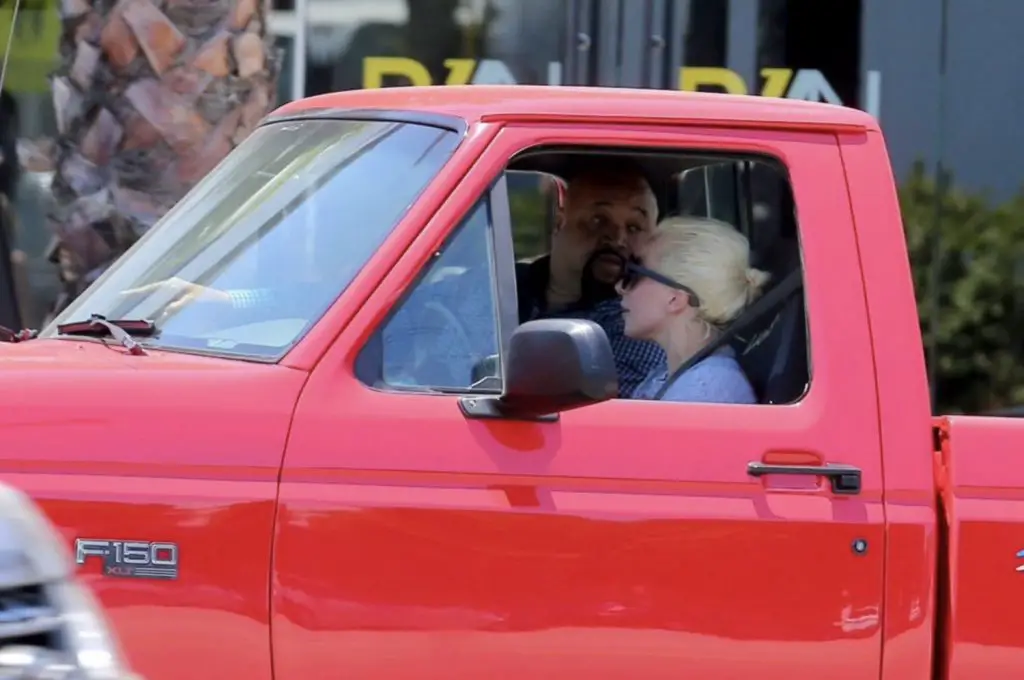 According to The Drive, Lady Gaga, age 32, waited until 2016 when she was 30 to get her driver's license. We have to applaud her choice for a first car – it's a 1993 Ford F-150 SVT Lightning that appears to be in near-perfect condition, but based on market value, it's worth $30-40,000 at most. The above photos came from a tweet back in 2016, and Gaga has posted a few pics of her own on Instagram since.
If you need a refresher, the Ford F-150 SVT Lightning was one of the first performance oriented pickup trucks. It was essentially a lowered F-150 with a 5.8-liter V8 packing 240 horsepower, paired to an upgraded, heavy-duty automatic transmission. The SVT Lightning trucks were built from 1993 to 1995, and then again from 1999 to 2004.
As we see above, Gaga may not have expensive taste when it comes to trucks, but she does sip beverages from a Versace teacup while inside of her '90s pickup. Maybe she'd be into some Ford-branded Versace clothes to match?
The above post was the first time the SVT Lightning appeared on her Instagram, back when she first got the truck. Gaga's 33rd birthday is at the end of March and we wonder if she'll treat herself to a new ride – hopefully something equally as cool.