This week, the glitzy 2019 Geneva Motor Show in Switzerland has attracted the attention of the world's automotive media. Everything from cute new electric city cars to high-priced hypercars and just about everything in between is being shown in Geneva, but there's a lesser known and potentially more important automotive industry trade show going on this week as well: The Work Truck Show in Indianapolis.
Sure, The Work Truck Show might be an international media event, but the trucks shown at the annual industry trade show are the types of vehicles that help keep America moving forward. Life as we know it would stop dead in its tracks if it weren't for the work trucks and vans, construction equipment, dump trucks and all the other machinery at The Work Truck Show.
Ford used the show to debut its new E-Series van chassis cab. In a short release, Ford said the 2019 E-Series chassis cab gets "an updated interior features a refreshed instrument panel including new cluster, steering wheel and standard AM/FM stereo radio with Bluetooth functionality and USB ports," along with a new upfitter interface module for "a more seamless experience with installed equipment."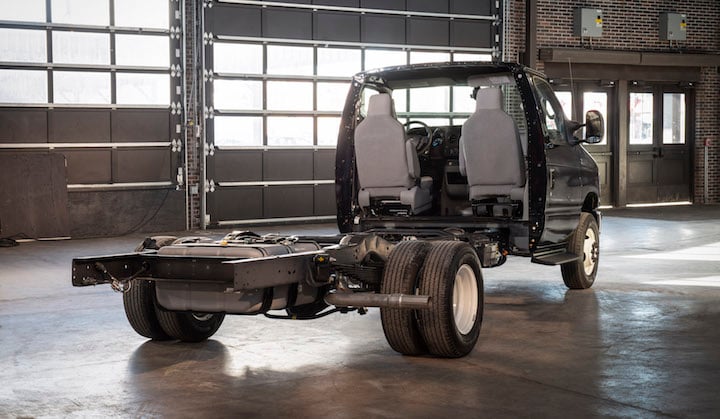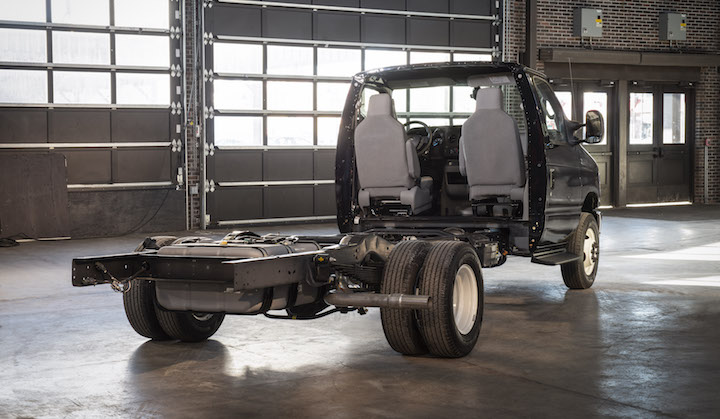 Ford's new 7.3-liter pushrod V8 engine, which is found in the line of Ford F-Series Super Duty trucks, is also available in the new E-Series. Ford hasn't said what the 7.3-liter engine will be rated at, nor what transmission it will be paired with in the van. The automaker also promises a best-in-class maximum GVWR of 14,500 pounds, saying this "lets E-Series carry the heaviest van upfits or RV chassis."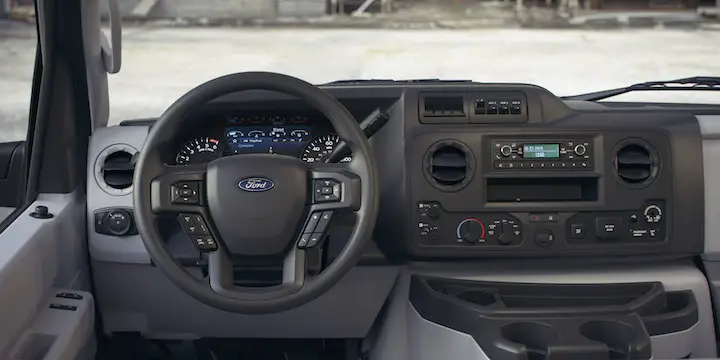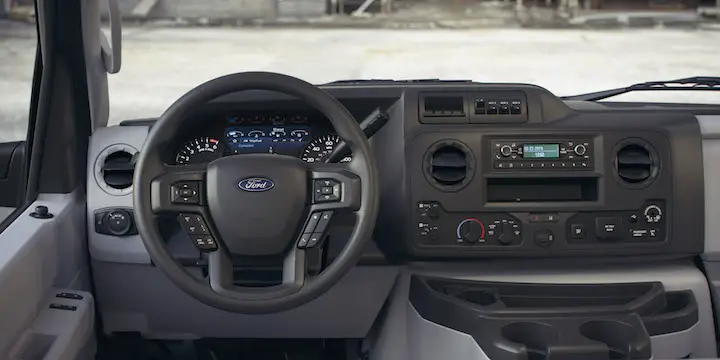 It's not clear when the 2021 Ford E-Series will be available, but the 2020 Ford F-600 Super Duty can be ordered in early 2020, with sales and deliveries beginning in mid 2020.