The Ford Kuga is a big deal for the automaker in Europe; it moved 153,000 examples last year even though the Kuga has become long in the tooth. Americans might otherwise know this vehicle as the Ford Escape.
With all the talk about global losses for Ford in all markets but North America, the company is hard-pressed to bring out new versions of its SUVs in Europe that are popular with buyers. An all-new Kuga is expected by the end of the year in Europe, and spy shots have given us an idea of what the refreshed SUV will look like. It's expected to be styled similar to the Ford Focus, which has been discontinued in the States. Spy shots have also given a glimpse at the interior of the car.
According to AutoExpress, one of the more anticipated models of the Kuga/Escape is the hybrid version, which will land in the U.S. and Europe. This hybrid is expected to use Ford's 1.5L three-cylinder EcoBoost with a small electric motor to provide CO2 emissions of under 50g/km. Spy shots have turned up showing the hybrid version in testing with a unique tachometer that has a green section and a battery with a kW x 10 metric on it.
Additionally, there is a chance of a Kuga ST for Europe to give the continent its first performance-based SUV. With the automaker's penchant for ST versions of SUVs in America, such as the new Edge ST and Explorer ST, a Kuga/Escape ST would be no surprise.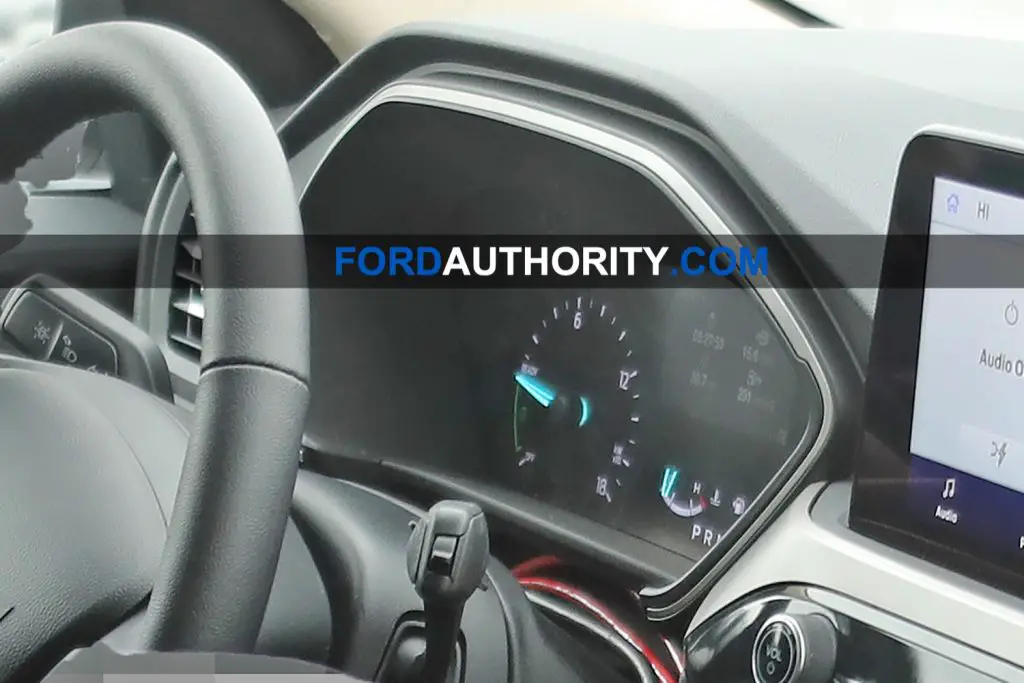 More refinement, comfort, and plug-in hybrid versions are expected out of the new Kuga thanks to the move to the new C1 architecture that landed in Europe first on the latest version of the Focus hatchback. The C1 platform means that the new Ford Kuga will sport a longer wheelbase and give buyers a more spacious cabin.
Engines for Europe will include a 1.5L three-cylinder EcoBoost as the base offering, a powerplant similar to the one found in the Focus ST. According to the report, that engine will come in two specifications with one offering 148 horsepower and the other 180 horsepower. Both of those offerings are expected to offer 48V mild-hybrid technology to reduce emissions and improve fuel economy. Diesel isn't offered on much outside of big trucks in the U.S. but is popular in Europe; the Kuga will likely have 1.5 – and 2.0-liter EcoBlue options.
No word on output for an ST version of either the next-generation Ford Kuga or Ford Escape as of yet.