There have been a lot of developments in the Ford Ranger community as of late. Earlier this week we reported about the Hennessey Ford Ranger VelociRaptor, and we saw Maxlider Motors rip a donut in a new Ranger, but now we've stumbled upon another Ranger that may be the most radical of them all to date. Some hardcore Aussies decided to turn the Ford Ranger into a drift truck with no shortage of fabrication work, or added power.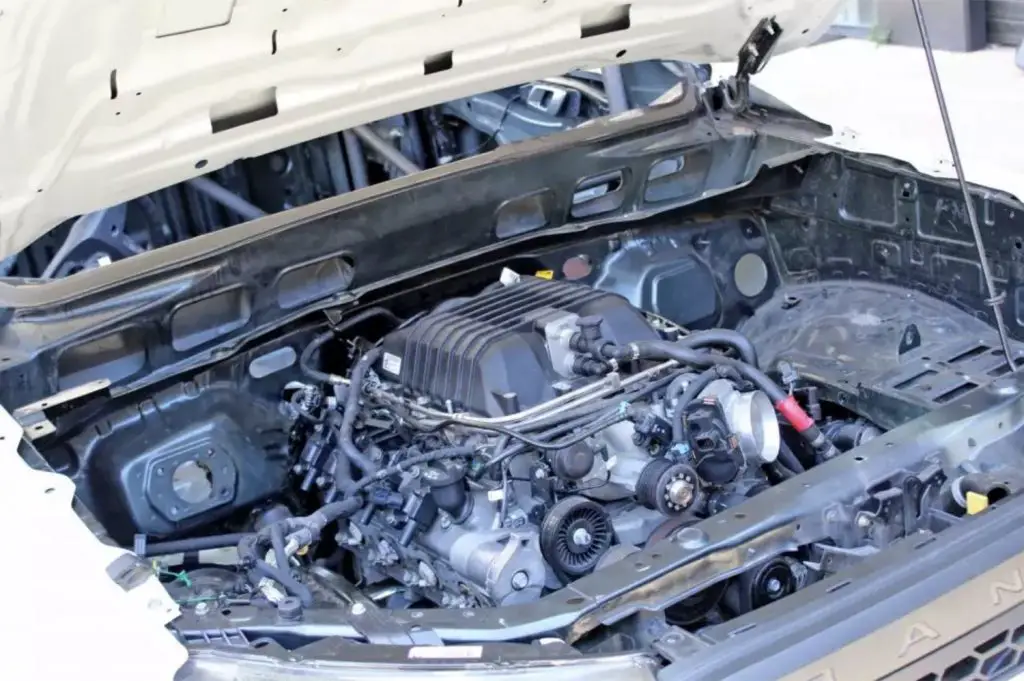 According to a report from The Drive, this Ranger was built by Gardner Mods and Kay's Fabrication in Queensland, Australia. Ford fans beware, under the hood is a LSA 6.2-liter supercharged V8. In America, that burbling small block engine was found in the formidable fifth-generation Chevrolet Camaro ZL1 and Cadillac CTS-V. In Australia, various tuning companies would drop the LSA into Holden Commodores. They all produced different horsepower figures, but at minimum the LSA is good for 550 crank horsepower, based on packages offered from Holden Special Vehicles. All of this is to say that this Ford Ranger drift truck will have absolutely no trouble at all breaking traction, and setting the rear tires loose in a plume of smoke and noise.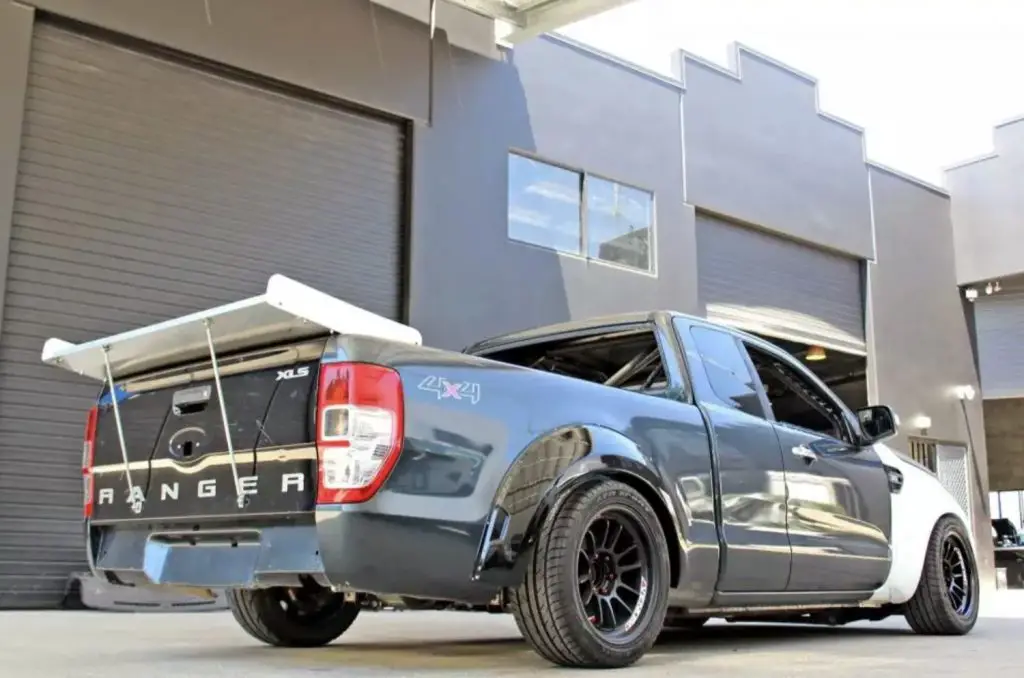 It appears as though every piece of this truck has been touched, tweaked, and modified for fun-having. Looking into the bed of the Ford Ranger reveals the complex suspension along with a competition-spec fuel cell. Oh and a rear wing that looks like it was ripped off an airplane, paired with fender flares for good measure.
Kay's Fabrication worked up a C-notch underneath the bed to fit a sturdy Ford 9-inch rear end. A roll cage has also been added to meet safety regulations where this Ford Ranger drift truck belongs: the track. We can't wait to see this thing in action.
Subscribe to Ford Authority and you'll be the first to know about future Ford Ranger news.