There are tons of million-dollar exotics and sports cars floating around on the Internet, but only one car is the most tagged on Instagram. And on the top, for better or worse, is the Ford Mustang, beating supercars and six-figure luxury vehicles.
More than any other car, #FordMustang and #Mustang have been used the most on Instagram, a whopping 11,947,872 times (and counting). The Ford Mustang debuted at the World's Fair in 1964, and Ford has made and sold more than 10 million cars since. It's fitting then, that the fast, fun, affordable sports car is the 'most Instagramable' car – and by a huge margin, too.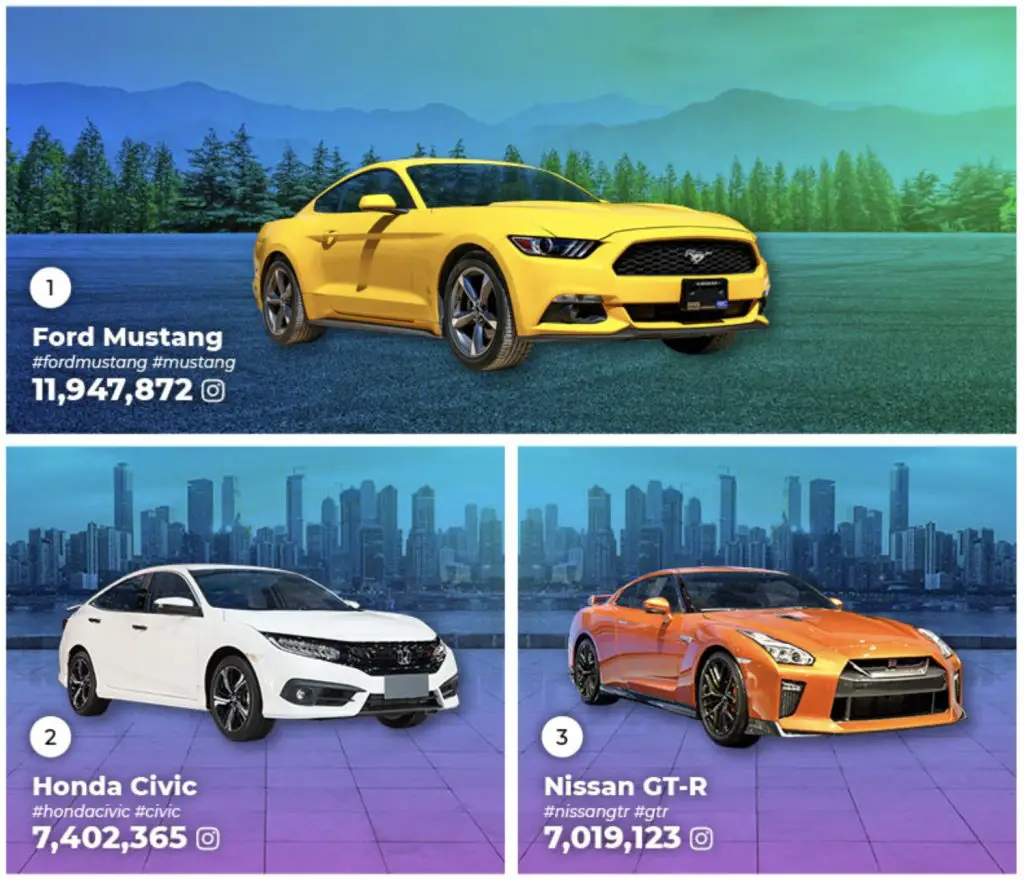 Surprisingly, the Honda Civic takes second place, having been tagged 7,402,365 times, and followed closely by the Nissan GT-R with 7,019,123 tags. These numbers were reported by veygo on March 15, 2019, so they are subject to change. We don't think another car will be catching up with the Mustang anytime soon, though.
The Ford Mustang is not only one of the most purchased cars in history, but it's also one of the most tuned and customized. Since everyone has one, everyone wants to make theirs different, and then show it off online for the whole world to see. And for those looking for their Mustang fix without buying the real thing, there are much more affordable options – like this LEGO Mustang GT.
Subscribe to Ford Authority for ongoing Ford Mustang news coverage.