Mountune, a popular aftermarket tuning company has developed a new tuning package for the Mk8 Ford Fiesta ST. The m225 package for the European-only Mk8 Ford Fiesta ST will up the power from the 1.5-liter Ecoboost three-cylinder engine from 197 horsepower to 222 horsepower. Even more impressive, the tuning kit will increase the turbocharged torque output from 214 pound-feet to 251 pound-feet. That's a lot of push to the front wheels of a 2,720 pound hot hatch. And it's all done through a smartphone.
Mountune claims that the m225 tuning package decreases the Ford Fiesta ST's zero to 60 acceleration time by more than half of a second. This is partially thanks to a launch control setting within the tuning app. While drag racing at the light can be fun, when it comes to real-world driving gains, Mountune says that in-gear acceleration from 31 to 62 mph is cut by a full second. That's a huge performance gain, and a torque surge that will surely wake up the little hatchback.
Tuning the m225 package is made possible via a smartphone application that is compatible with both Apple and Android devices. The 'mTune SMARTflash' app allows users to easily install and update calibrations to the vehicle ECU by simply plugging in a supplied Bluetooth OBD interface.
Within the app, three tuning calibrations are included. Users are able to increase power and torque and apply a more aggressive launch control setting as we previously mentioned. Users will also be able to enhance the audible exhaust sound in Sport and Track mode. As an added bonus, the stock tune and and anti-theft tune are integrated within the app.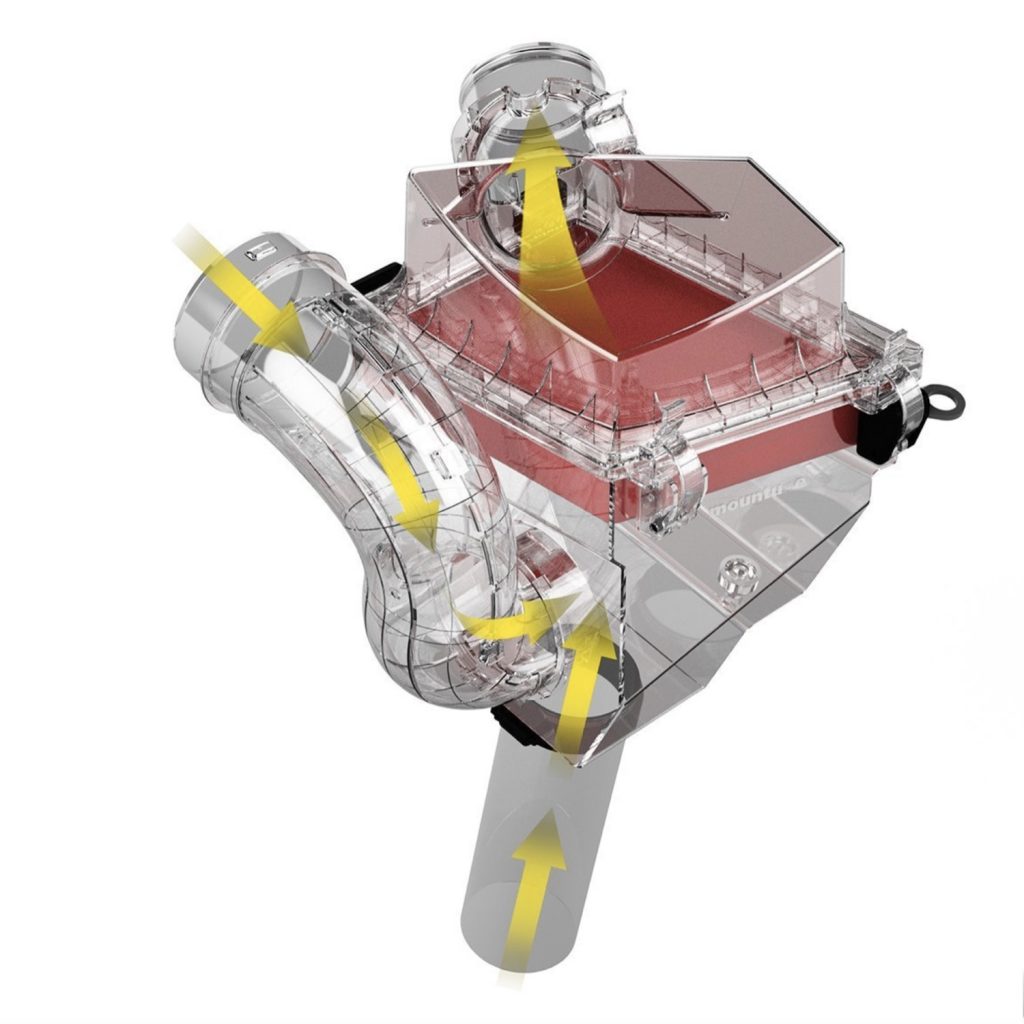 Two versions of the m225 tuning kit are available from Mountune. The first is the 'mTune SMARTflash m225' upgrade which includes an induction kit (see above diagram) to increase airflow and allow for the aforementioned performance gains. This complete package will cost £662.50 ($879.02). The 'mTune SMARTflash m225 lite' kit is the second option for owners that have already upgraded their induction kit. It will cost just £479.16 ($635.76).
We've seen how well the new Ford Fiesta ST does on track against its rivals in stock form, so we can only imagine how much more this new tuning kit from Mountune will up the ante. Check out the kit for sale on Mountune's website.