The United Auto Workers (UAW) union is the union that represents about 156,000 autoworkers that build cars for major automakers like GM, Ford, and FCA. The union kicked off its bargaining convention at the Cobo Center in Detroit this week and is gearing up to negotiate new contracts for its union workers this summer. Ahead of those contract negotiations, UAW president Gary Jones announced that effective immediately, strike pay for union workers has increased from $200 to $250 per week. The gain of $50 per week is a step towards the union's goal to increase strike pay to $275 per week in January 2020.
Jones said during the convention that "activism and solidarity" is what gives the union its power noting that the "stakes are high." The increase in pay is to show Ford, FCA, and GM that the threat of a strike is real reports Detroit Free Press. Contracts for union workers expire on September 14 and negotiations for new contracts will begin before that date. As the United Auto Workers union prepares for negotiating new contracts, eyes are on Canadian union Unifor that represents autoworkers in that country as the union attempts to stop GM from closing a factory in Oshawa, Ontario.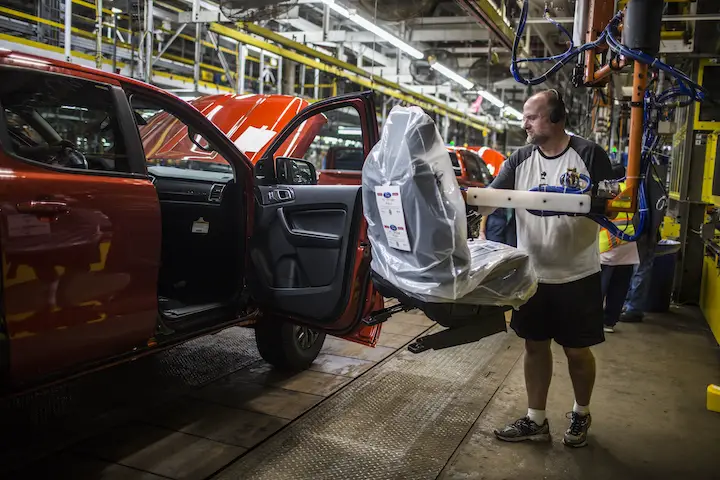 GM is currently working on idling five plants in North America, including the Detroit-Hamtramck Assembly and Warren Transmission plant in Michigan. The UAW is currently in a suit with GM alleging that its idling of the Lordstown Assembly plant in Ohio is a violation of the current contract it has with GM.
Jones told the gathering of 900 UAW leaders at the convention that the strike fund and health insurance will sustain the union workers at the bargaining table. UAW's Strike and Defense Fund currently has over $721 million in its coffers, delegates at the conference voted to maintain a 2011 dues increase until its strike fund reaches $850 million. Once the fund hits that massive amount, dues will decrease to pre-2011 levels, and if the fund ever goes below $650 million, dues will increase again. Overall the UAW represents 400,000 members including casino workers, college instructors, and 700,000 retirees.
The United Auto Workers union is powerful and has had success in representing its workers late last year with secret talks with Ford that kept Ranger production in Michigan. A federal probe in 2017 into UAW training centers included Ford as the training centers were investigated over allegations that executives at the facilities had siphoned funds for personal gain.