If you love the new Ford Ranger but not the sound it makes, Magnaflow has a solution that will provide a little growl, and wake up the quiet hum of the 2.3-liter EcoBoost four-cylinder under the hood.
Magnaflow says that their new MF Series exhaust for the Ford Ranger will provide a smooth, deep sound and increased performance during wide-open throttle. The new exhaust system utilizes three-inch, mandrel-bent stainless steel tubing and a stainless steel muffler with a straight-through design (see photo below). There is also a single 4-inch tip that exits behind the passenger rear tire. The exhaust system was made to create a more efficient exhaust flow that simultaneously delivers improved performance and sound.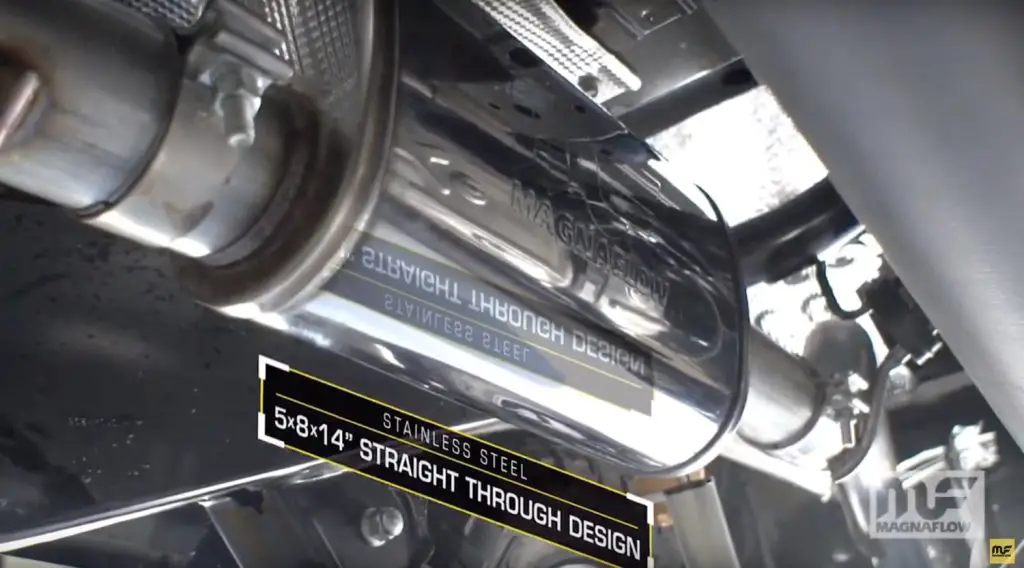 This new MF series exhaust from Magnaflow is available for the 2019 Ford Ranger with the 2.3-liter Ecoboost engine, and fits both two-wheel-drive and four-wheel- drive models. The exhaust is compatible with any Ford Ranger, regardless of cab size or bed length. Customers can choose between a polished finish exhaust (Part# 19451) or a black-coated finish (Part# 19452).
This Magnaflow exhaust is made in the USA and comes with a one year warranty for customers who opt for the black finish. According to the Magnaflow website, the black-coated finish exhaust is on back order until March 29, 2019 but if you need more performance and sound and you can't wait, the polished finish exhaust is currently in stock.
Subscribe to Ford Authority for ongoing Ford news and updates about all things Ford.