Starting in 2018 Ford allowed customers to select between two packages that would up the performance of the Mustang GT. Ford simply calls them the Performance Pack 1 (PP1) and Performance Pack 2 (PP2). The new Mustang GT is capable on and off of the track, thanks to a re-worked S550 chassis that first appeared in 2015, and with the additions of the two performance packs, it's even more at home on the track. But how will the Mustang GT Performance Pack manage in the hands of racing driver Randy Pobst? Watch and find out.
The Performance Package offers more aggressive Michelin Pilot Sport 4S summer tires, 19-inch wheels, Brembo brakes, and suspension tweaks to improve handling and braking. Optional additions include MagnaRide suspension and Ford's new 10-speed automatic. As you'll see in the video, Pobst is shifting his own gears, but Motor Trend does not specify if the upgraded suspension was fitted to their test car.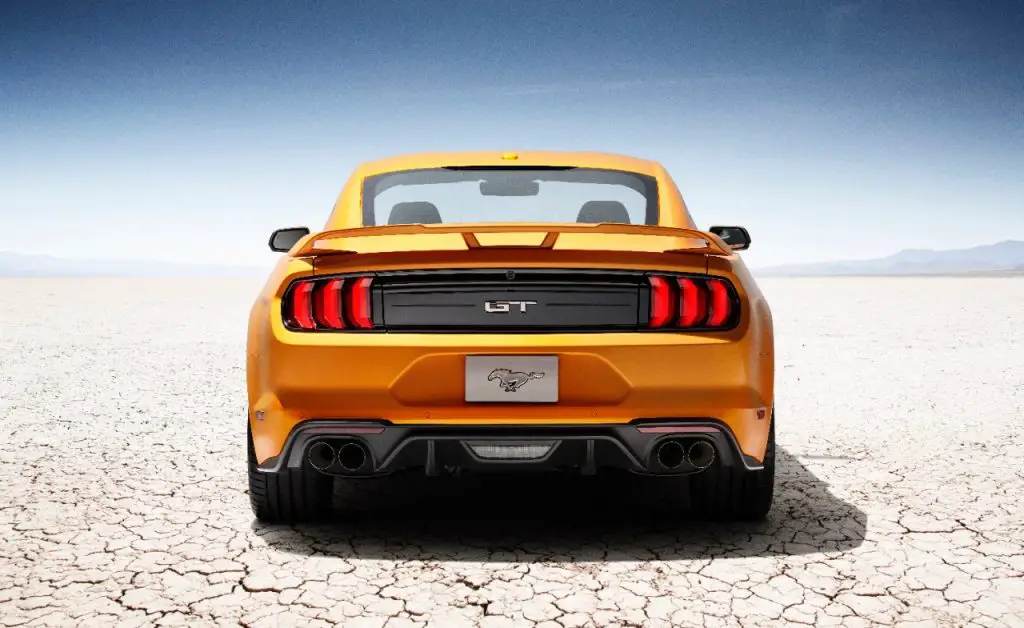 The emphasis of the video is the new Michelin tires. As we previously mentioned, the 2018 Ford Mustang GT in PP1 form comes equipped with a set of Michelin Pilot Sport 4 S tires developed specially for the Blue Oval's latest pony car. The Michelin Pilot 4 S, introduced by Michelin to supersede the legendary Pilot Super Sport, has replaced Pirelli's P Zero as the Mustang GT's high-performance OE tire of choice.
The version of the Pilot Sport 4 S bound for the 2018 Ford Mustang GT Performance Pack has been specifically tuned to dial in the pony car's handling characteristics, and delivers improved dry and wet grip, reduced braking distance, and maximum lateral acceleration.
Randy Pobst praised the new Michelin tires after completing his hot lap, but did have criticism for the Mustang GT PP1 itself. The racing driver said that the PP1 is too soft for what he's looking for on the track. But he mentions how well rounded it is on fun backroads. The Mustang GT may be quicker from zero to 60 than a Shelby GT350, but it still can't touch the handling characteristics of Ford's track-focused Snake.