Earlier this month we spied an early Ford Mustang Hybrid mule in the wild, and while that's exciting, we can only speculate if there's a fully electric Mustang coming. Yet if you want to see a fully-electric Mustang now, you're in luck. Check out this 1960's Mustang that has been converted to become a modern classic with EV performance. It may seem like a crime to make an electric Mustang out of a classic sixties body, but when you see the burnout that it's capable of, you might be willing to give it a chance.
While the future hybrid Mustang may or may not be capable of big smoky burnouts, this electric Mustang from Charge Automotive is proving that you don't need an internal combustion engine to destroy tires. The sounds of which resemble a giant power drill, and nothing like the dramatic howling of a V8 that we're used to.
Charge Automotive is a UK-based startup that will be inserting sophisticated dual-motor electric drivetrains into 1960's Mustang bodies. Only 499 examples will be made, and the company will be pricing finished products at a quarter-million dollars. If you want one for yourself, Charge Automotive is currently taking reservations at $6,600 per car.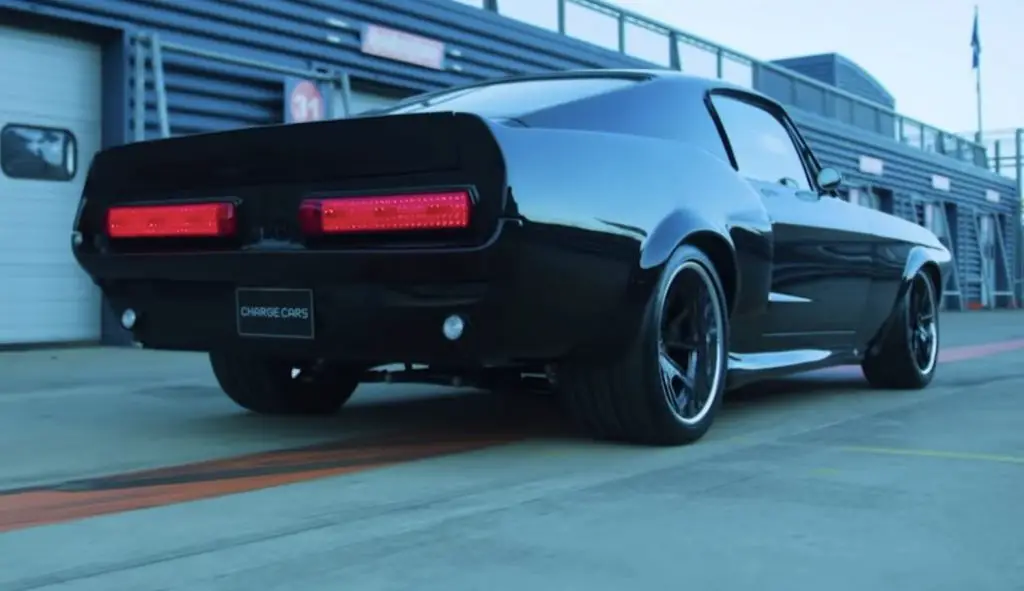 If you're really willing to spend $250K on an electric Mustang the resulting pony car will deliver 402 horsepower and, get this, 885 pound-feet of torque. All-wheel drive is optional, and hold on tight because this Mustang will do zero to 60 in just 3.1 seconds. Charge Automotive claims 124 miles of range from their 64 kWh battery pack, although we suspect the overall range will be drastically decreased if you do big smoky burnouts like the one in this video.
We're on board with the idea of resto-mod Mustangs converted to be electric performance cars. Plus, all of the money saved from avoiding the gas station can be spent on tires! Oh, and we must say… this thing looks fantastic.
Subscribe to Ford Authority for more updates on Ford electric vehicles news.