It's always great to see a dilapidated old car get restored to like-new condition. A restoration can be a massive undertaking, and in the case of the 1936 Ford V8 Deluxe Phaeton you see here, that undertaking lasted for six years. The car belongs to Jim Murray, and in 1936 there were multiple models of this car you could purchase.
Available models of the 1936 Ford V8 Deluxe included a three-window coupe, a 5-window coupe, a 2-door sedan, a 4-door sedan, two different station wagons, a rumble-seat roadster, a 4-door convertible cabriolet, and a 4-door Phaeton convertible. This ride is the four-door Phaeton version and its different from the cabriolet version because the Phaeton has no side windows in the doors.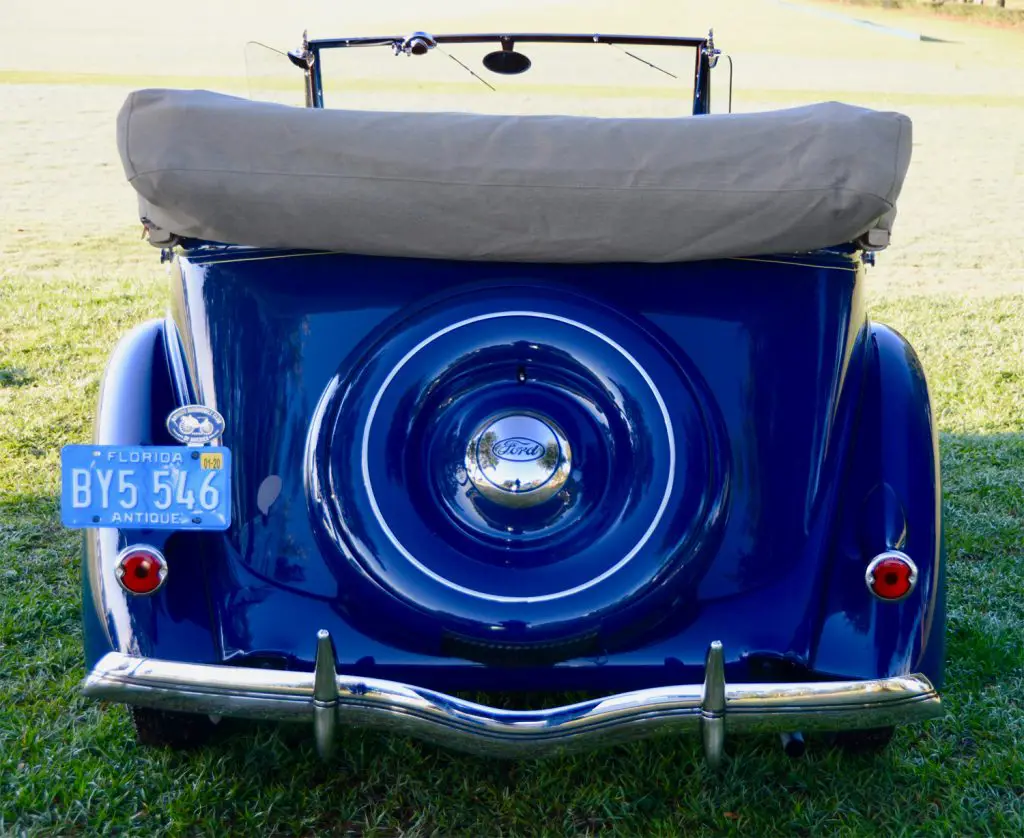 When the top is up on the Phaeton, bits of canvas snap onto the body and seal out the weather. Murray came by this particular car after seeing it in a classified ad and realizing it was on the way to errands his wife needed to run. He stopped to look at the car and ended up buying it.
Murry didn't restore the car himself; he farmed the massive task out to others. Everything was restored and rebuilt from the body and upholstery to the engine. When the V8 was rebuilt in the car, it was fitted with aluminum cylinder heads. The final restoration was completed in Florida by a company called Ren-Mac Enterprises, and apparently, the entire process was filled with research and the chasing down of parts.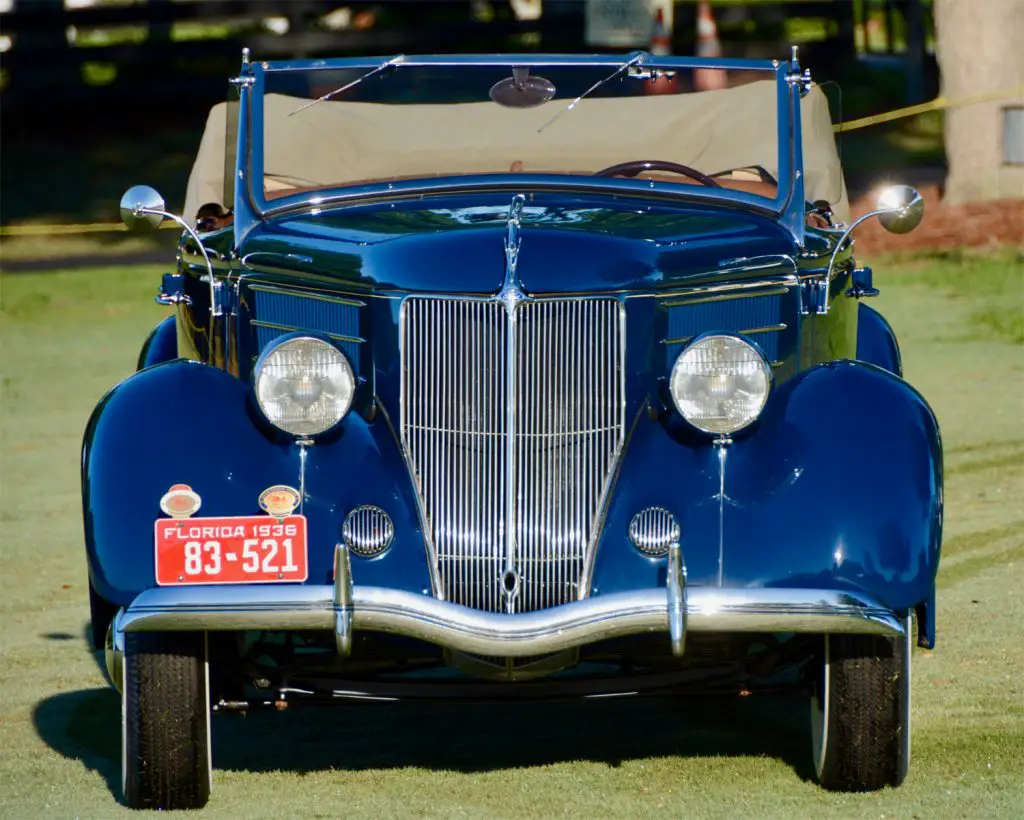 Interestingly president Franklin Delano Roosevelt owned and drove a very similar car. The version that FDR drove had hand controls for the clutch and brake; these cars had a hand-controlled throttle from the factory. Power for the 1936 Ford V8 Deluxe is from an 85-horsepower 221 cubic-inch flathead V8 engine. As massive as the car looks, it weighs only 2,700 pounds and can easily keep up with 60 mph traffic. Another car that looks very presidential was on eBay recently, that car was a replica of the Kennedy presidential limo.
Subscribe to Ford Authority for around-the-clock Ford news coverage.
Source: Classic Cars