There are all sorts of restoration projects with some aiming to put a car or truck back to factory-new complete with grease pen markings and stickers. Others want a car or truck that they can drive around on the weekend that won't leave them stranded. Some want a mix of the two with a ride that looks like it did when it was new, but wraps in some modern components as well.
This 1961 Ford F-100 pickup is undoubtedly the latter type of restoration. The body looks brand new, but one glance at the truck and you can see its not stock. If the wheels and the hood with the raised cowl don't tip you off, the lowered suspension and cobra on the fender should. Under that black cowl-induction hood lives the engine out of a 2007 Ford Mustang Bullitt.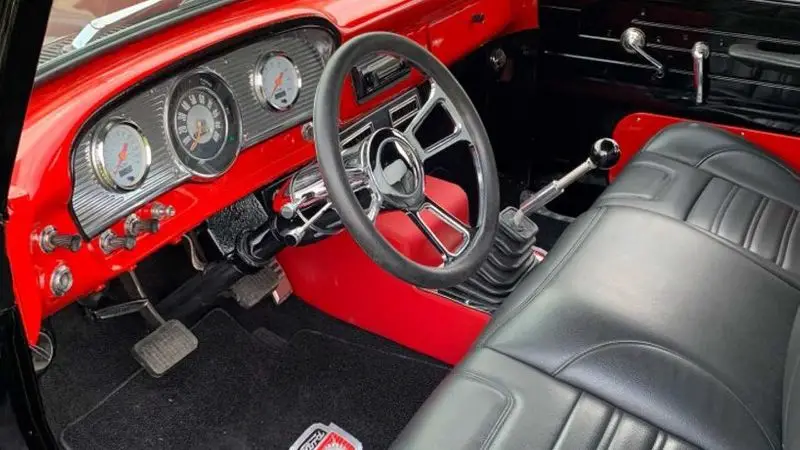 That is a 4.6-liter V8 crate engine that makes 315 horsepower and 325 pound-foot of torque. In the Mustang, the V8 pushed the Bullitt to 60 mph in 5.1 seconds and to 100 mph in 12.6-seconds. The truck is larger and heavier and will be slower. In the Ford F-100, the engine is paired with a 5-speed manual transmission, four-wheel disc brakes, and power steering.
The interior of the truck has been restored wearing the same shiny black as the exterior with red trim and a fancy metal steering wheel. The owner fitted the truck with air conditioning for cruising on those hot summer days. The gauges are Dolphin, and the truck has a tilt steering column and BBK Computer Stacksport along with an Auburn rear end.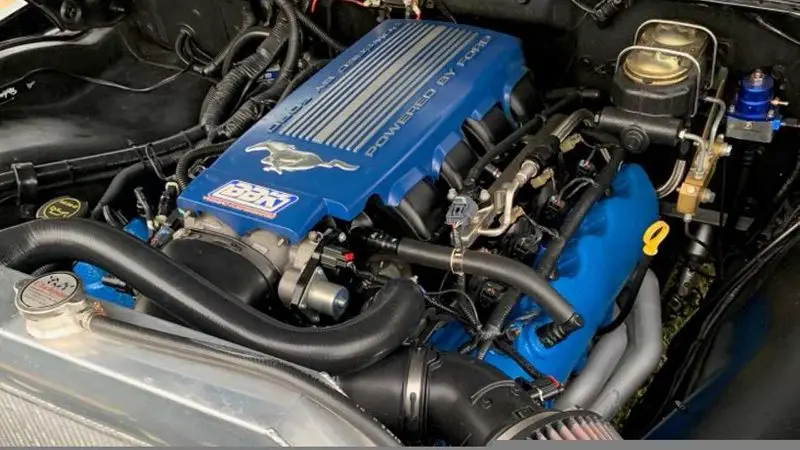 The 1961 Ford F-100 restomod is going to be heading to auction in Tulsa, Oklahoma on June 6th through the 8th with Leake Auctions. There is no indication of how much the truck might go for, but it is a reserve auction meaning if bids aren't high enough the truck stays with the owner.
Subscribe to Ford Authority for more F-100 news and around-the-clock Ford news coverage.
Source: Yahoo News