Anyone who was around in the '70s or had a grandma who refused to redecorate will immediately recognize the '70s decor of this 1970 Ford C900 RV. The outside of the Ford RV is faded and shows wear from decades in the sun, but the inside looks as if someone just stepped out to get a new mustache brush or leather sport coat and will be back at any second.
The listing for the RV doesn't say that it has been restored but the interior looks perfect, or at least as perfect as this much '70s wood paneling, rust-colored tile, avocado green, and yellow can look. The seller says that the C900 tractor cab Ford RV has 34,000 original miles and there is no indication of if the truck still runs or what sort of engine it has inside.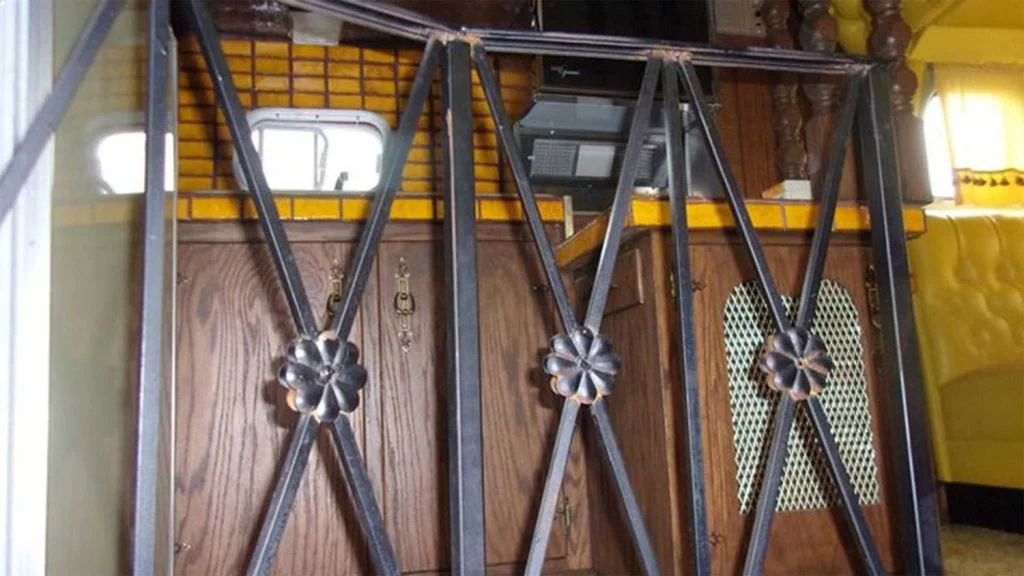 The C900 was a cab-over-engine commercial truck that was offered with a variety of gas or diesel engines in its day. This Ford RV had to have been very high-end when new. The bathroom has a full-size toilet, shower, and dual sinks. Most homes built in the '70s didn't have double sinks.
Only a single bed is seen inside the RV and it appears to be full size. The back of the trailer has a sitting room or formal living room of the sort kids weren't allowed to step into in the '70s. The seller is asking $39,500 for the Ford RV and claims that only three of these were built. The seller says that there were two blue ones and a single green one made. It's unclear why the three RVs were built. It almost looks as if it were meant for housing drivers at racing events. The question is will the buyer redo the inside or keep it in peak '70s condition. For a look at something smaller and more modern in a Ford camper van, check out this DIY Transit camper.
Subscribe to Ford Authority for around-the-clock Ford news coverage.
Source: Motor1