Earlier this week, we reported that the 2020 Ford Bronco may have some unique removable doors based on images from a new patent. Now, we've seen another patent that indicates that the upcoming Ford Bronco may also have a trick retractable roof.
Seen above, a new patent shows what appears to be a retractable roof made of some sort of cloth or vinyl material. We're not sure whether or not this would be a standard feature on the upcoming Ford Bronco, or part of a specific trim level, or even just an optional extra. If this patent is indeed intended for the new Bronco, it seems like the intention would be to retract the cover and have it act as a sunshade when the roof panels are removed.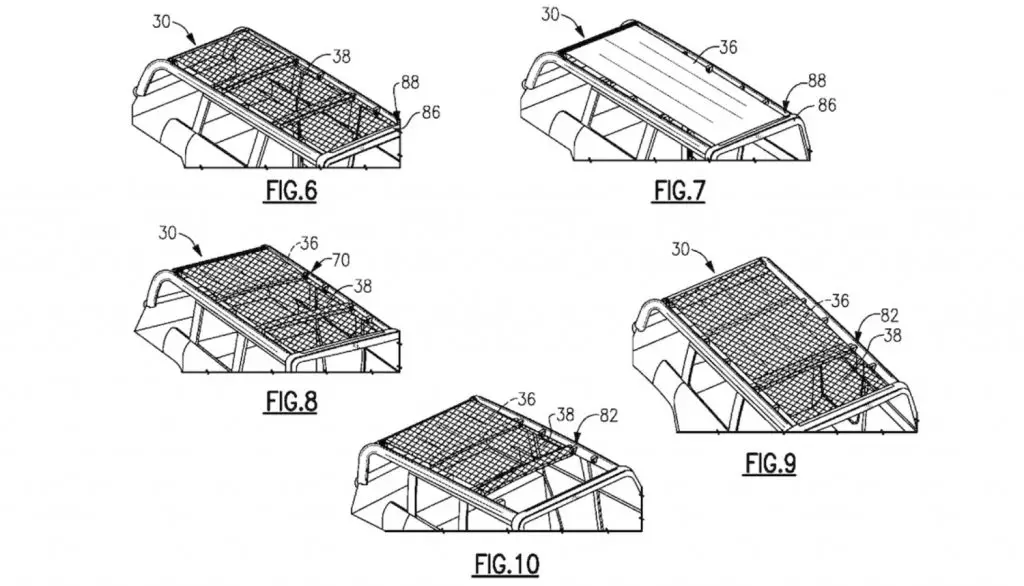 MotorTrend discovered this patent and noted that rather than a single sunshade, this retractable roof will be made of two layers – one made out of mesh and another made from cloth. This is apparent in figure seven which shows a solid style cloth roof, with all of the other examples looking more like mesh.
If this patent makes it into production, it will give the Ford Bronco even more versatility than expected. Owners will be able to decide between having the roof on or off, the doors on or off, and now, additional coverage (or not) for when the roof panels are removed. It'll make for a more adjustable open-air experience for the times that you want more or less sun, and would most likely help to manage wind entering into the cabin.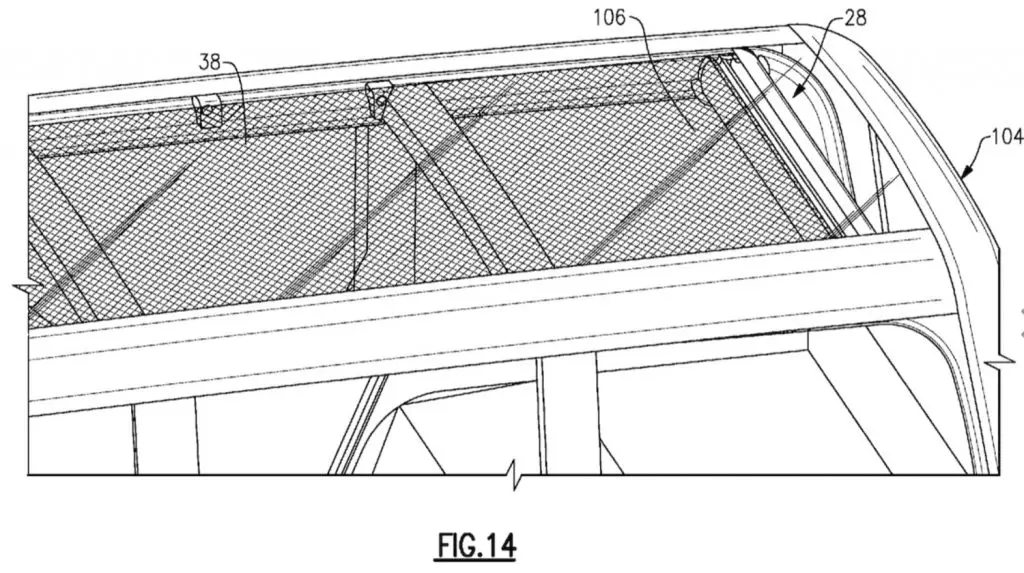 If you look closely at figure 14 above, the retractable roof seems fairly simple in its design – similar to cargo covers that have been in SUVs, crossovers, and hatchbacks for some time. While we aren't positive that this will make it into production for the upcoming Ford Bronco, we think that it would up the ante in the fight against a Jeep Wrangler – the vehicle that Ford targeting with the Bronco.
Source: Motor Trend
Subscribe to Ford Authority for the latest Bronco news and around-the-clock Ford news coverage.