Of all the hot Mustangs that roll out of the Ford factory, the highest-performing version wasn't meant for the street. That car is the 50th Anniversary Cobra Jet Mustang. The first year for the Cobra Jet Mustang was 1968 and to celebrate the anniversary Ford built 68 50th Anniversary Cobra Jet Mustangs that sell for $130,000. The first glimpse at the car came at the 2018 Woodward Dream Cruise and the first customer deliveries are now underway.
When the car was revealed at the Woodward Dream Cruise, the initial development was complete but other work had to take place before the cars could be delivered. Dave Born, Engineering Manager for Ford Performance, said that the development of the car took under a year. Once the development was done, tasks like organizing the information the team learned in the development of the car and putting that into the owner's manual that ships with the Cobra Jet had to be completed.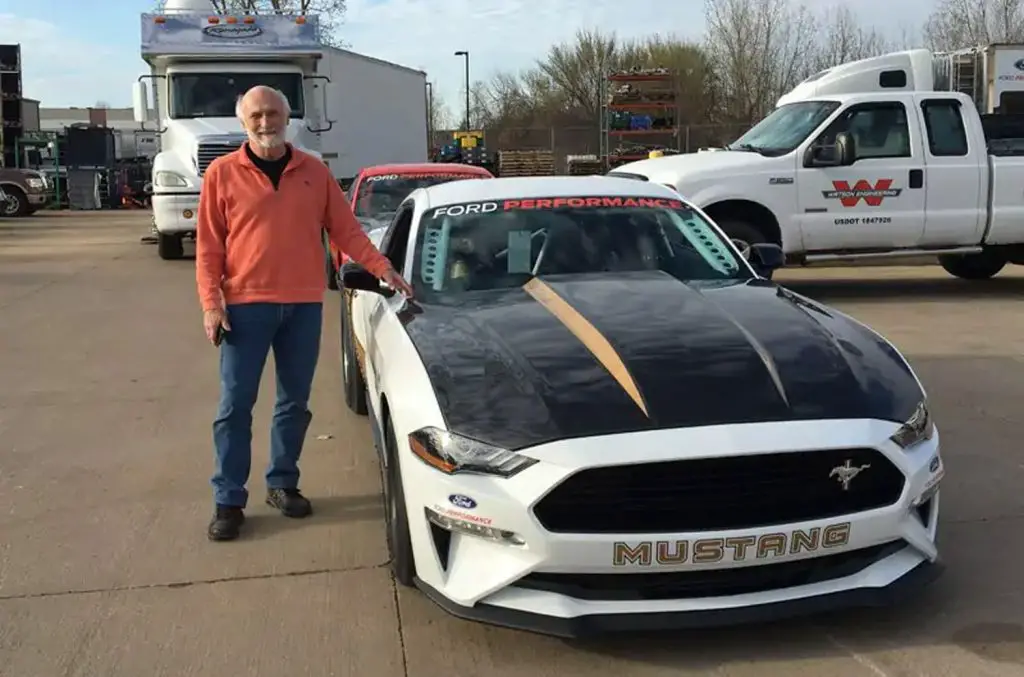 Final tuning had to be completed but few changes were made to the cars after solid development work was complete. The bulk of the effort was going through a verification process required for the vehicle. Ford Performance spent time in talks with the sanctioning bodies over the organizations the 50th Anniversary Cobra Jet Mustang was to compete with. Those talks covered all aspects of the car before an agreement was made with the sanctioning bodies and the car was certified.
Ford Performance also had to perform durability testing to be sure the car would match customer expectations and needs. Born says that Ford Performance wanted the car to be consistent since most of the cars would participate in bracket racing. Ford says that a couple of racers who had purchased the 50th Anniversary Cobra Jet were in such a hurry to get their cars that they drove to the Watson Racing shop where the cars are built for pickup.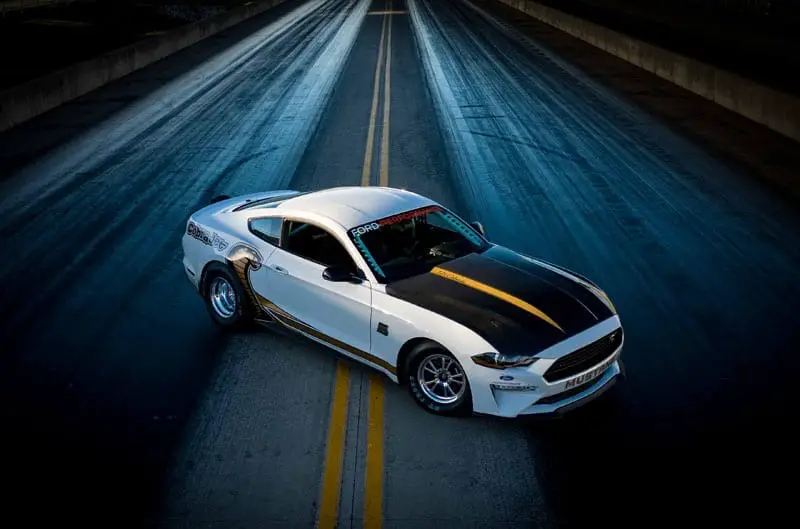 Buyers can choose Race Red or Oxford White colors and all are powered by a strengthened 5.2-liter version of the Ford 5.0-liter V8 that is fitted with a gigantic 3.0-liter Whipple supercharger. The 50th Anniversary Cobra Jet Mustang is capable of running the quarter mile in the mid-8-second range at over 150 mph.
Subscribe to Ford Authority for more Cobra Jet news and around-the-clock Ford news coverage.