The Ford Mustang is already a high-performance car, but there are a few names out there that are associated with Mustangs that are hopped up over what the factory offers. These names include Saleen and Roush, among others. While we don't hear from Saleen these days, Roush is still at the Mustang tuning game. The company will sell you the parts to make your own dream Mustang or sell you a whole car ready to tear up the streets.
One of the hottest of the Roush Mustangs is the Roush Stage 3. A Race Red Roush Stage 3 Mustang is on display at the New York Auto Show, and the car has a beefy Roush TVS R2650 supercharger bolted to the Mustang's factory 460 horsepower, 420 pound-feet of torque 5.0-liter V8 engine. After the Roush blower works its magic, the pony car cranks out 710 horsepower and 610 pound-feet of torque.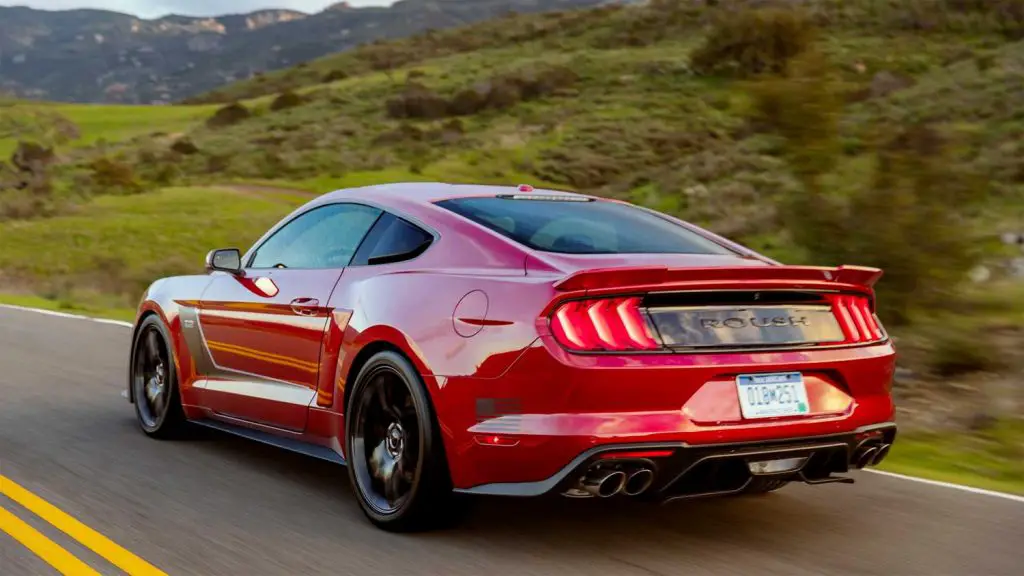 One of the best things about Roush's superchargers is that if you use the Roush tune, you get to keep a powertrain warranty and have your car serviced by a Ford dealer. The Roush Mustang Stage 3 also gets an active exhaust system that has four different settings for noise levels and a custom mode that allows the owner to tune the sound to their preferences.
Exterior tweaks for the Roush Mustang up the style game to match the engine performance, and include an extended front splitter, bespoke grille, and new air intakes. Unique hood vents, black sport wheels, custom side skirts, and a distinctive rear spoiler and rear diffuser are all part of the package. The 2019 Roush Mustang Stage 3 package starts at $21,925 above the cost of the base 2019 Mustang GT; Roush Mustangs can be purchased through authorized Ford dealers. Roush also hops up the Ford F-150 truck in several stages.
Subscribe to Ford Authority for more Roush news, Mustang news and around-the-clock Ford news coverage.
Source: Carscoups