Fans of '80s movies who have seen one of the classic films of the era, the original 1987 Robocop, will recognize this Taurus. All the police cars used in the original Robocop flick were Ford Taurus cars dressed up in police gear. Anyone wondering why a Taurus was chosen for the movie car, at the time the Taurus looked very futuristic.
The car looks to be in decent enough condition, and the attention to detail that the builder gave the replica is impressive. It has the right matte paint, bumper bars, lights, and inside the car you have the police computer and radio stack that looked so futuristic in '87. While this isn't an actual Robocop Ford Taurus from the film, it is a close enough replica that it was reportedly used in a Robocop anniversary event.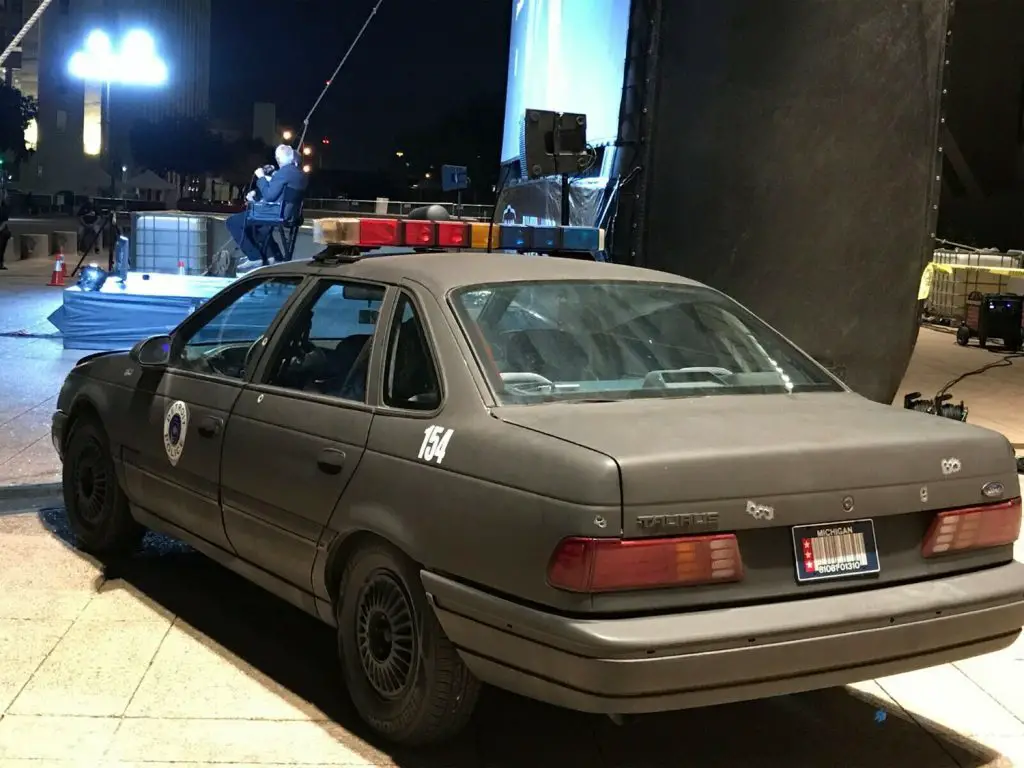 At that event, Dr. Peter Weller, the actor who played Robocop, was in attendance and signed the dash of the Robocop Ford Taurus for good measure. The car is a 1986 Ford Taurus LX and has a clear Texas title. The original mileage is reported at 71,456. There is a caveat to this auction that the car has a bad ECU and relay box and will need to be towed. The seller says the car ran fine before the ECU went out. All the electronics in the car have a separate battery system that runs them so the car could be placed in a museum or display and powered permanently.
The seller is clear that this is a prop and wasn't used in the film. Other nice touches include a Horntones loudspeaker that plays sound clips from the movies and the movie theme. The Robocop Ford Taurus is on eBay and isn't an auction, it has a Buy it Now price of $4,999.99 and is available as of this writing. The current 2019 Ford Taurus is available this month with a $3,000 Ford rebate while the automaker tries to clear stock as the Taurus has been officially discontinued.
Subscribe to Ford Authority for around-the-clock Ford news coverage.
Source: Autoblog