Clint Bowyer finished second in Sunday's O'Reilly Auto Parts 500 at Texas Motor Speedway in his No. 14 Stewart-Haas Racing Ford Mustang, continuing a streak of successes for Ford NASCAR teams early in 2019.
Bowyer was the top-finishing Ford car at Texas, with his SHR teammate Daniel Suarez following him across the finish line in third. Fellow SHR entrees Aric Almirola and Kevin Harvick also enjoyed strong points-scoring days for the team and Ford with seventh and eighth place finishes, respectively.
Ford wasn't too far off from winning in the race, with Bowyer, Suarez and Almirola all looking to be in contention for the win late in Stage 3. A restart following the final caution on Lap 255 saw Suarez and Almirola dice with Toyota's Kyle Busch and Chevy's Jimmie Johnson for the lead, but none had the pace to keep up with eventual race winner Denny Hamlin.
Hamlin drove through the field after receiving a number of penalties earlier in the race and even missing pit road under green. He eventually reeled the front runners in and took victory over Bowyer after pitting for a late splash of fuel on Lap 319.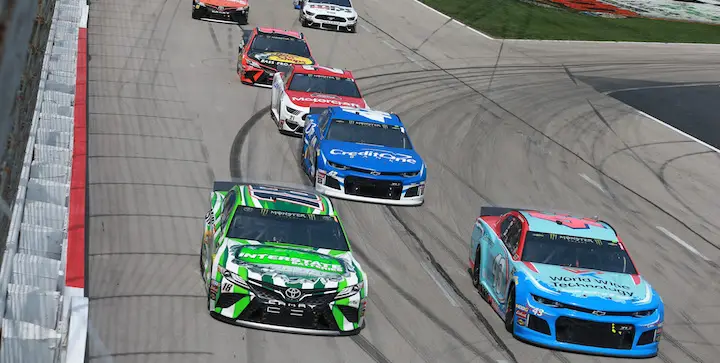 Post-race, Hamlin acknowledged that he probably didn't deserve to win, but that his car was just too fast for anyone to deny him victory.
"I don't know. We tried every way we could to give it away, and we found a way to do it with this FedEx Camry," he said. "Once we got out front, we were able to pull away from the pack a little bit. Got a little bit loose when we were racing our teammates in the 18 (Kyle Busch) and the 20 (Erik Jones). So wasn't able to be as aggressive as I was earlier in the race. We had a super-fast car. That's why we won."
Team Penske-Ford driver Joey Logano also won Stage 1 in his Mustang, but fell off the pace of the SHR and Joe Gibbs Racing cars later in the day and came home 17th.
Click here for full results from the 2019 NASCAR O'Reilly Auto Parts 500 at Texas Motor Speedway