The new Ford Mustang for the Virgin Australia Supercars Series has already had its center of gravity adjusted once after dominating the opening rounds of the season; and now, the stewards have decided the only two-door car in the series should have its aerodynamics changed up as well.
The Mustang has won nine out of the ten Supercars races so far this year, with DJR Team Penske's Scott McLaughlin taking seven of those. His Penske teammate Fabian Coulthard and Tickford Racing's Chaz Mostert also have one a piece.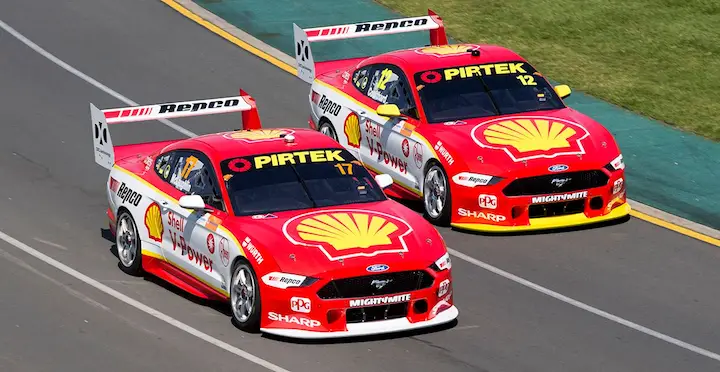 The only non-Ford driver to stand atop a Supercars podium so far this year is Holden and Triple Eight Race Engineering's Shane van Gisbergen. Despite this, Triple Eight is still second in the championship, having posted consistent podiums with its Holden Commodore.
In a statement, DJR Team Penske said the Mustang Supercar will "undergo aerodynamic modifications ahead of Round 5 of the 2019 Virgin Australia Supercars Championship in Perth as requested by the Supercars technical department."
"The changes are being made by exercising technical parity rules, which require any vehicle new to the series, regardless of legality, be brought back to incumbent vehicles in the interest of competitive racing," it added.
The changes set to be made to the Mustang Supercar are specific to the rear wing and undertray, the team said. As a result, the size of the rear-wing endplates will be reduced, while the Gurney flap attached to the edge of the spoiler will be reduced in height and the diffuser/undertray will be reduced in length.
"Our car was signed off and homologated by Supercars ahead of the 2019 season, however, whilst we understand these changes are in the interest of the sport, we expect to run the rest of the season on track unchanged from this specification," Ford Performance boss Mark Rushbrook said in a statement.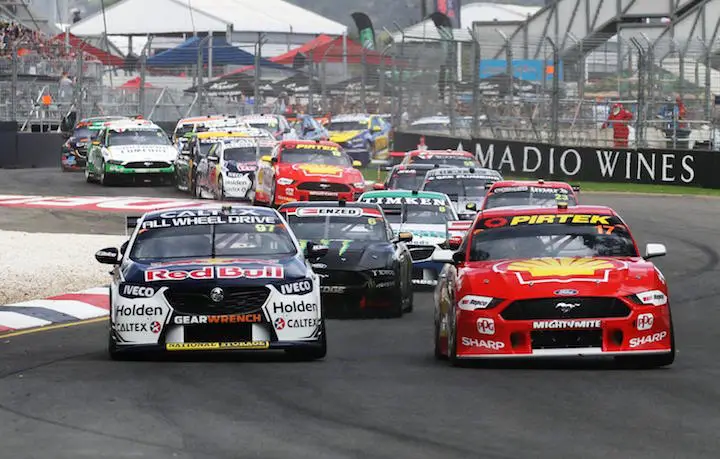 The Mustang is the only two-door car competing in the Supercars series, with the current control chassis having been originally designed to accommodate sedan body styles only. This has given the Mustang an awkward appearance and has prevented Chevrolet from approving the Camaro for use in the series from 2020, fearing its car won't properly resemble the production