Any Mustang fan around long enough to remember the Fox body days of the Mustang SVO will have fond memories of a turbo-four crammed inside a Mustang performance model. The base Mustang today has a 2.3-liter EcoBoost inline-four under the hood making 310 horsepower and 350 pound-feet of torque, but that engine isn't performance oriented. Instead, the EcoBoost is more about fuel economy and the lower price to keep the starting MSRP low. Ford changed that with the unveiling of the 2.3L High Performance Package for the entry-level 2020 Ford Mustang coupe and convertible pushing the power output to 330 horsepower and 350 pound-feet of torque.
The 2.3L High Performance Package has the heart of a Focus ST underhood and, while it sounds a lot like a new-generation Mustang SVO, Ford spokesman Jiyan Cadiz is clear that that's not what this package is. Cadiz pointed out that with an RS, you get a "full kit" meaning a unique body, interior, and other unique appointments. He goes on to say that the new 2.3L High Performance Package is to "give you the heart of the thing" to keep cost efficiency and bring something sportier to the entry-level side of the Mustang lineup.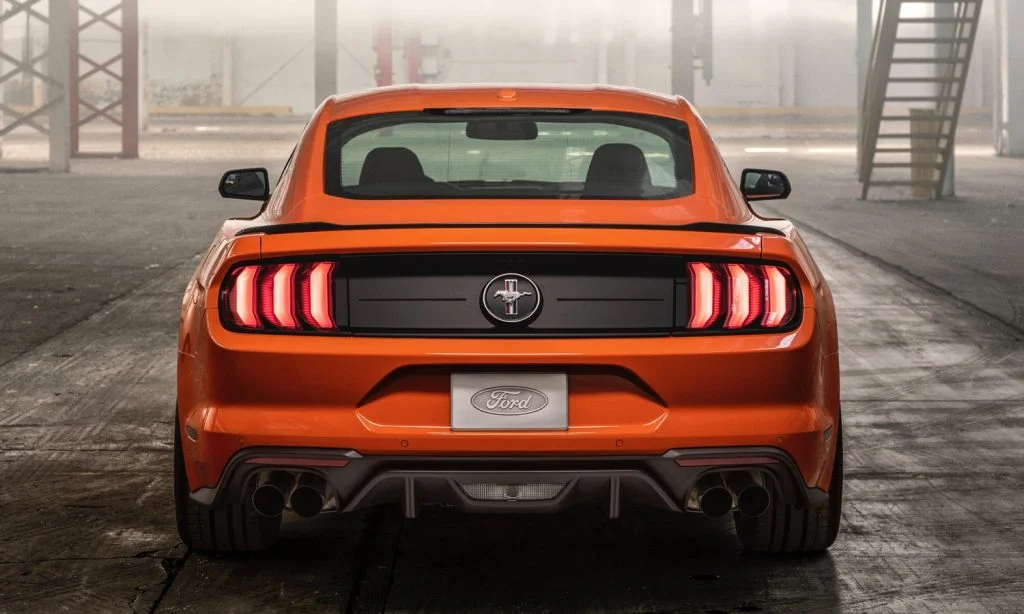 The between the lines reading here is a suggestion that there is room for more from the 2.3-liter EcoBoost engine that is the heart of the entry-level Mustang and perhaps Ford will give us either a Mustang RS or new-generation Mustang SVO in the future. Our enthusiast hearts would like to see an SVO with the High Output 3.5-liter EcoBoost from the 2019 F-150 Raptor making 450 horsepower and 510 pound-feet of torque in any future Mustang SVO. Though tradition says an SVO would need a four-cylinder.
Would it be too much to hope for a Mustang ST packing that High-Output 3.5-liter Raptor EcoBoost and a new SVO Packing a hopped-up EcoBoost inline-four? Pricing for the 2020 Mustang 2.3L High Performance Package will be released later this spring.
Subscribe to Ford Authority for more Mustang news and around-the-clock Ford news coverage.
Source: Road & Track