In January, we reported that Ford is aiming to deploy cellular-based, vehicle-to-everything technology or C-V2X as the automaker calls it, in all of its new vehicle models in the United States beginning in 2022. Now Ford has reported that the technology will be in practice sooner in other countries, with the company accelerating its connectivity strategy in China and targeting production of the first Ford C-V2X vehicle by 2021.
V2X is a budding technology that can enable wireless communication between objects. In the case of Ford, its 'C-V2X' technology means its future vehicles will be able to "talk" and "listen" to other Ford C-V2X equipped vehicles, infrastructure, and individuals, helping to make busy areas safer and less congested, it says.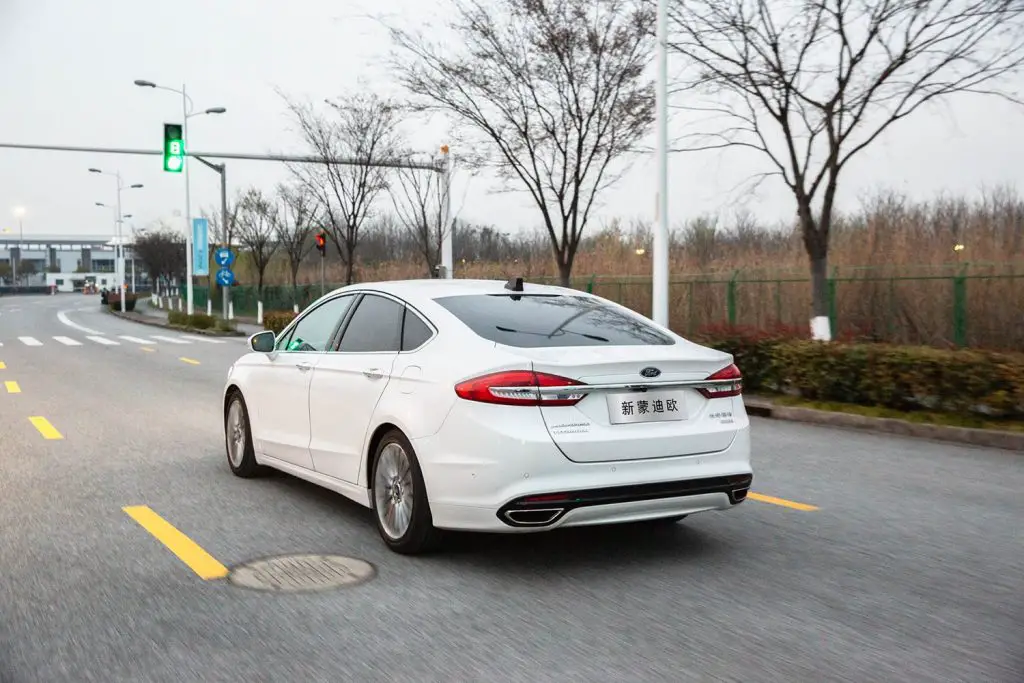 The above image shows a Ford C-V2X vehicle being tested in Shanghai. Ford is continuing to assess the performance of C-V2X technology operating in vehicles, with the goal of seeing it adopted in the near future.
With an accelerated pace, Ford is demonstrating its commitment to the commercial deployment of C-V2X wireless communication technology. As we previously mentioned, Ford plans to deploy C-V2X technology in all new Ford models in the United States beginning in 2022.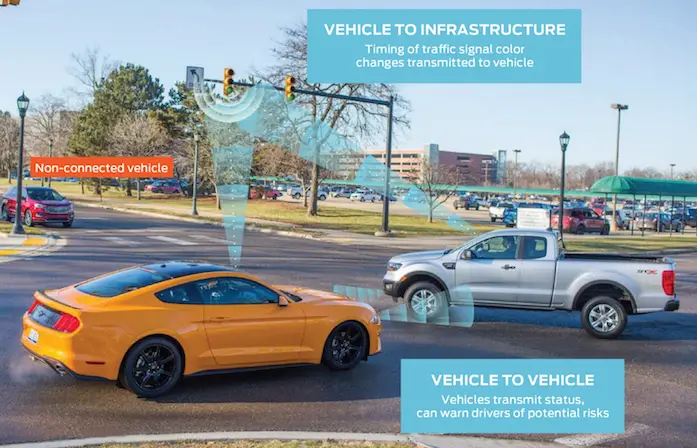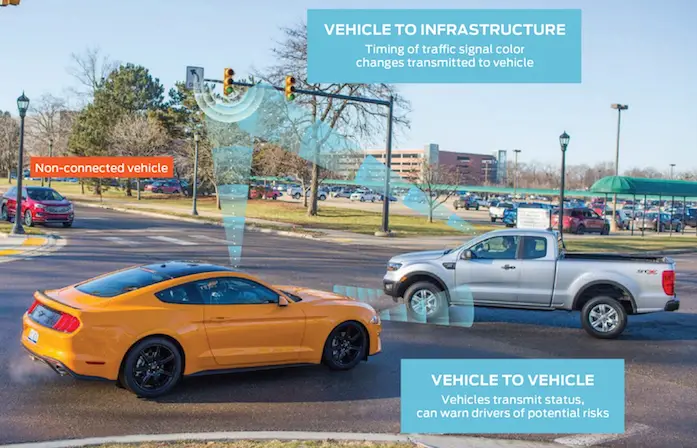 Last month, Ford began testing its C-V2X-based driver-assist technology in conjunction with Multi-access Edge Computing (MEC) technology. Ford says that MEC technology, "moves cloud computing to the roadside infrastructure to enhance latency and reliability." During the tests, Ford C-V2X vehicles are able to interact with a variety of road users – including pedestrians and vehicles without C-V2X capability. With the help of cameras from roadside infrastructure, this communication is possible.
CV2-X is being planned alongside the rollout of the 5G network, which will enable direct communications between connected devices without having to ping the signal off of a nearby cellular tower, making for quicker and more responsive exchanges of information.
Subscribe to Ford Authority for around-the-clock Ford news coverage.