The three Team Penske entries of Brad Keselowski, Joey Logano and Ryan Blaney led a combined 344 of 500 laps in Sunday's Food City 500 from Bristol, but a late-race caution thwarted the Ford team's shot at victory at the World's Fastest Half Mile.
The No. 2 Ford Mustang of Keselowski and the No. 22 Mustang of Logano were running 1-2 when a late-race caution came out with less than 25 laps to go. Keselowski and Logano led a pack of cars to pit road for fresh tires while Joe Gibbs Racing's Kyle Busch and Chip Ganassi Racing's Kurt Busch elected to stay out on old rubber.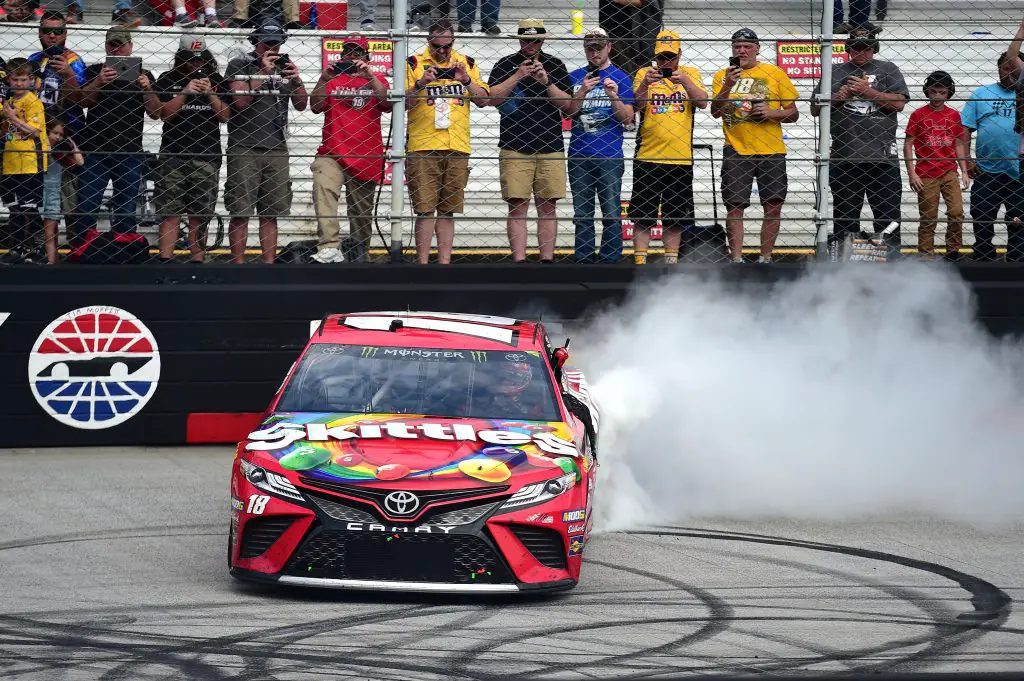 Somewhat surprisingly, the scrubbed tires provided more than enough grip for the two Busch brothers to pull away from the pack, with the two engaging in an exciting battle for the lead before the Kyle took the win for Toyota and JGR. It was a disappointing result for Penske after dominating at one NASCAR's most challenging tracks – though they'll have a second shot at victory at the half-mile in the night race later this year
"It stinks when you have the fastest car and don't win, but it's a team sport and it takes every piece to make it work," Logano said post-race. "We had the car part figured out today; we just missed it on some other ends and just have to keep fighting hard. We got a stage win and led a lot of laps, but you want to win at Bristol so bad because it's the coolest track."
Logano also acknowledged that he was put in a difficult decision when the late-race yellow came out.
"What do you do? … You know a few of them are gonna stay out," he said. "By the time I got to third (after the restart), those top two were so far ahead of me that I was stuck and was not going to get to them."
Click here for full results from the Food City 500 from Bristol.