The future is electric for many automakers as they rush to work on vehicles that need no gas to get around. While there is a push to get EVs ready for the consumer market, most consumers prefer traditional gas-powered vehicles today. While Ford has no plans to go fully electric with its entire vehicle line, for now, it is working on a Ford electric crossover that it has said in the past "will go like hell." An insider has told Ford Authority that Ford is benchmarking the Chevy Bolt EV for the future electric crossover. While the Bolt certainly doesn't "go like hell", it is an affordable EV that has over 200 miles of driving range with a full charge.
Chevy hailed the Bolt as the first affordable EV that offered an EPA-estimated 238 miles of range per charge thanks to its 60 kWh lithium-ion battery starting at $37,495 before the federal tax credit. DC Fast Charging is an option on the Bolt to top off the battery more quickly. If Ford is benchmarking the Bolt, it's likely targeting that vehicle's driving range and price point – both good things.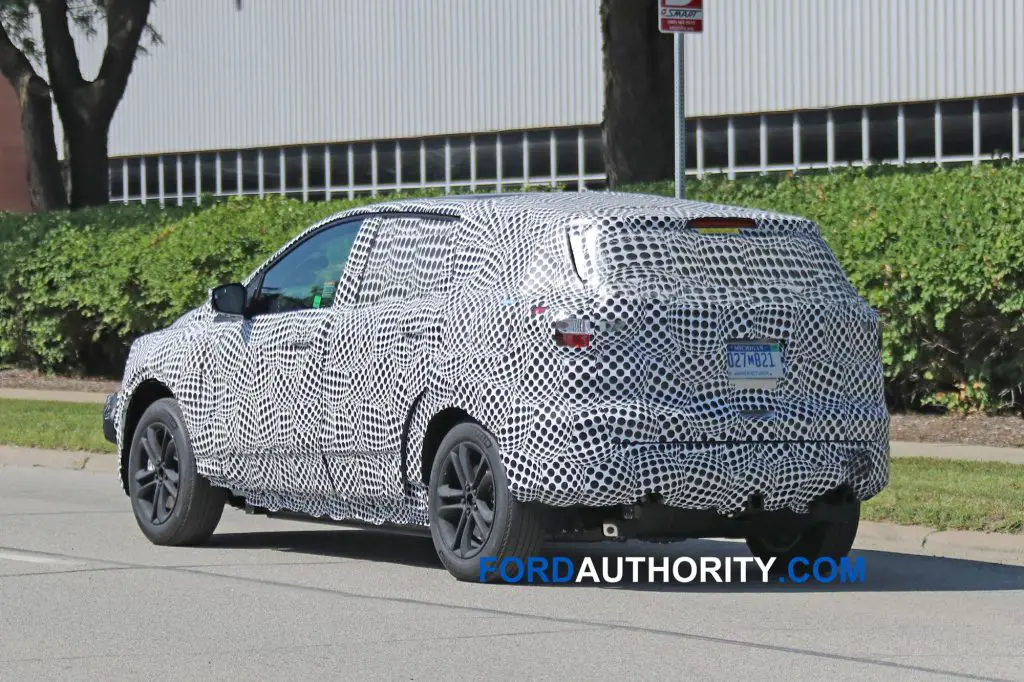 The Ford electric crossover prototype was spied heavily camo-clad during testing last summer, and it appeared quite similar to the shape of the Edge and next-gen Escape SUVs. Ford was being tricky with camo and a fake exhaust pipe hid the prototype's true nature meaning the actual vehicle could look very different underneath. The automaker has promised that the EV would have Mustang design cues and had teased at one point that the performance Ford electric crossover might wear the Mach 1 name.
The use of that name on anything other than a Mustang left muscle car fans angry as that name has historically been for a performance version of Ford's muscle car. Ford tried to calm Mustang fans by claiming that the Mach 1 moniker was never a serious suggestion. The Ford electric crossover will use the new scalable vehicle architecture made especially for EVs.
Subscribe to Ford Authority for more Ford electric vehicle news and around-the-clock Ford news coverage.