Ford announced the all-new 2.3L High Performance Package for the 2020 Mustang EcoBoost last week at the 2019 New York International Auto Show. The new package includes various power and handling upgrades that we've already covered, but we'd like to take a moment to focus on one particular feature: the brakes.
Besides delivering engine and suspension enhancements, Ford didn't forget about slowing the car down. Improved stopping power and fade resistance were a big priority, and the Mustang EcoBoost 2.3L High Performance Package adds larger four-piston fixed calipers with 13.9-inch front rotors directly from the Mustang GT.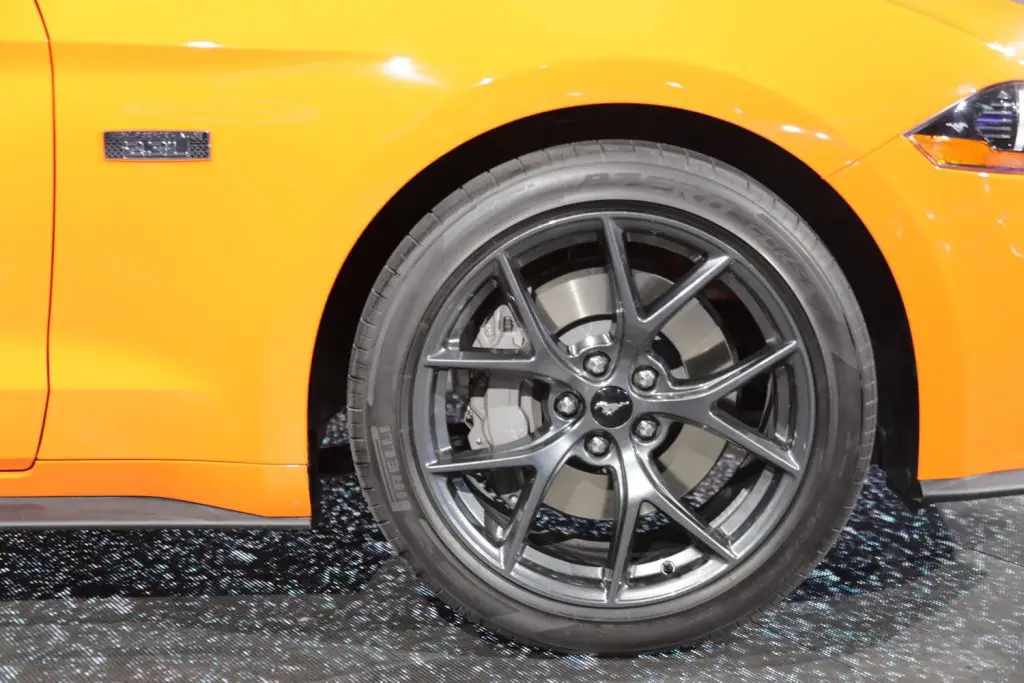 Besides the upgrades offered in the Mustang 2.3L High Performance Package, Ford will also offer a Handling Package to increase performance even further. One of the features of the Handling Package is the addition of semi-metallic brakes. Several Ford Authority readers have written in asking what was meant by this, so we reached out to Ford and got the following explanation. Semi-metallic refers to the material of the pads, which are identical to the ones on the Mustang GT. Now then, what does "semi-metallic" mean?
We found a very helpful chart on the Bridgestone Tires website that outlines three different types of brake pads – organic, ceramic, and metallic. By definition, semi-metallic brake pads are "comprised of anywhere between 30 percent and 70 percent metals including copper, iron, steel, or other composite alloys." The metals are then combined with fillers such as graphite lubricant that complete the construction of the brake pad.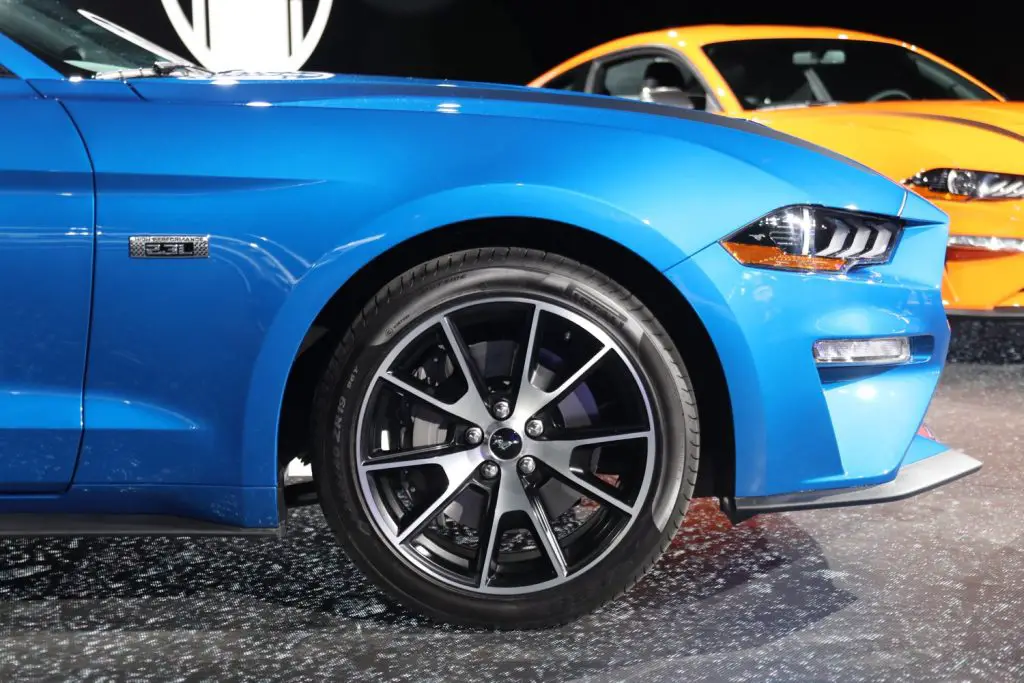 Bridgestone also says the following: "Performance-driven drivers prefer the metallic brake pads because they offer improved braking performance in a much wider range of temperatures and conditions. Because metals are such a good conductor of heat, they tend to be able to withstand more heat while simultaneously helping braking systems cool back down more quickly. They also don't compress as much as organic brakes, meaning less pressure needs to be applied to the brake pedal to affect stopping ability."
Some potential disadvantages of metallic brake pads is that they tend to be noisier than ceramic or organic units, potentially resulting in more noise when braking the vehicle. They also tend to be more stressful on the brake system, adding more strain and wear on the brake rotors, therefore wearing them out quicker. They also typically produce more brake dust than the other two brake pad varieties.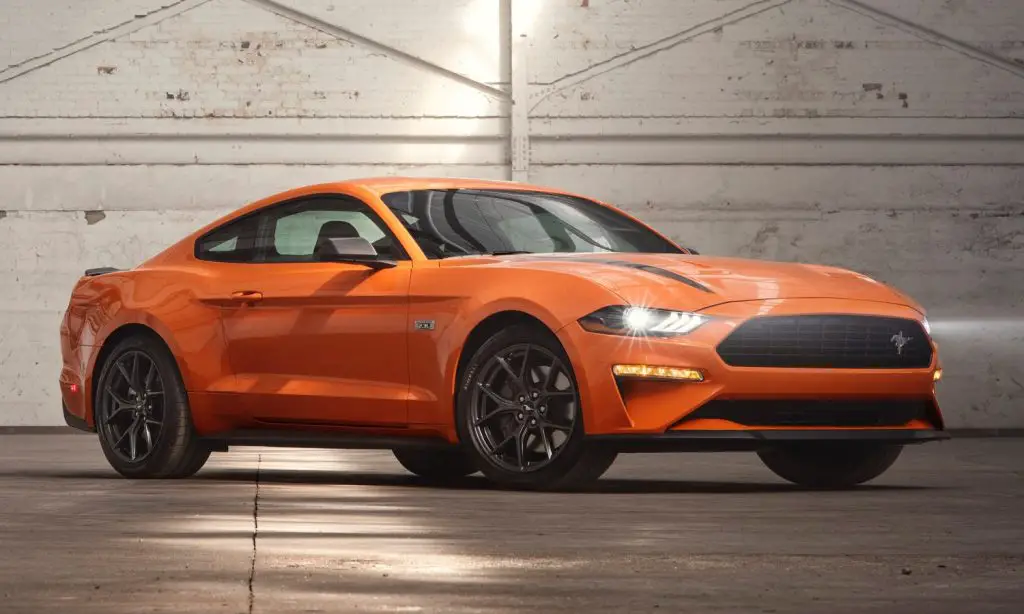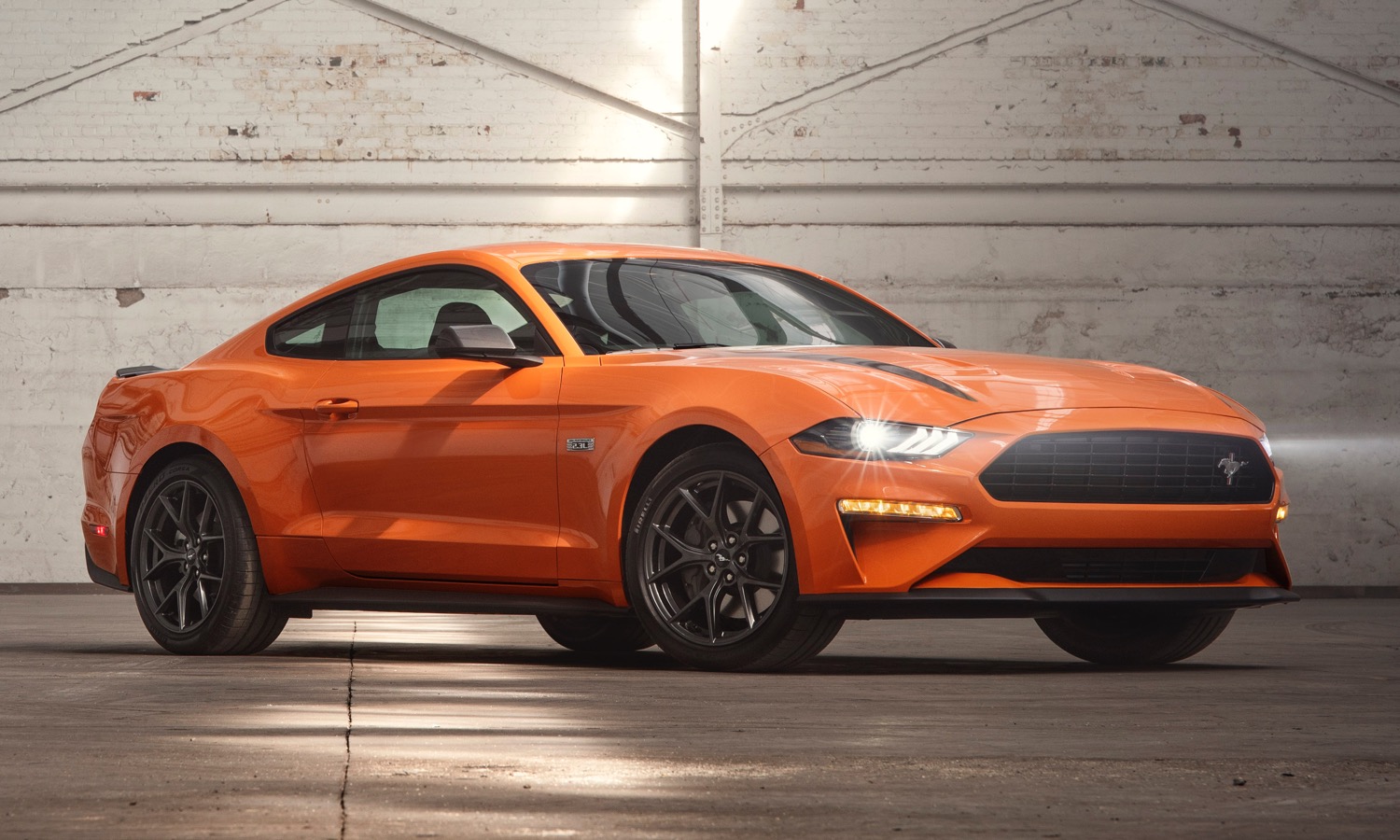 So, there you have it: the 2.3L High Performance Package ford the 2020 Ford Mustang EcoBoost features the same high-performance brakes as the Mustang GT, with larger, high-performance four-piston fixed calipers and 13.9-inch front rotors and metallic brake pads.
Subscribe to Ford Authority for more Mustang news and around-the-clock Ford news coverage.