Lots of people dread schlepping down to the grocery store each week to buy all the stuff you need to get by. The problem is one of many factors including crowded isles, long waits at checkout lines, and people leaving their shopping carts to roll into vehicles parked in the lot. Ford can't shorten lines or widen cramped isles at the grocery store, but it might be able to help with the fear of a shopping cart dinging your prized ride.
Ford Europe has unveiled a self-braking shopping cart, or trolly as the folks across the pond call it. The self-braking shopping cart uses tech that Ford first rolled out in its vehicles to help avoid collisions called Pre-Collision Assist. This tech is available on many Ford and Lincoln cars, including the new 2020 Lincoln Corsair.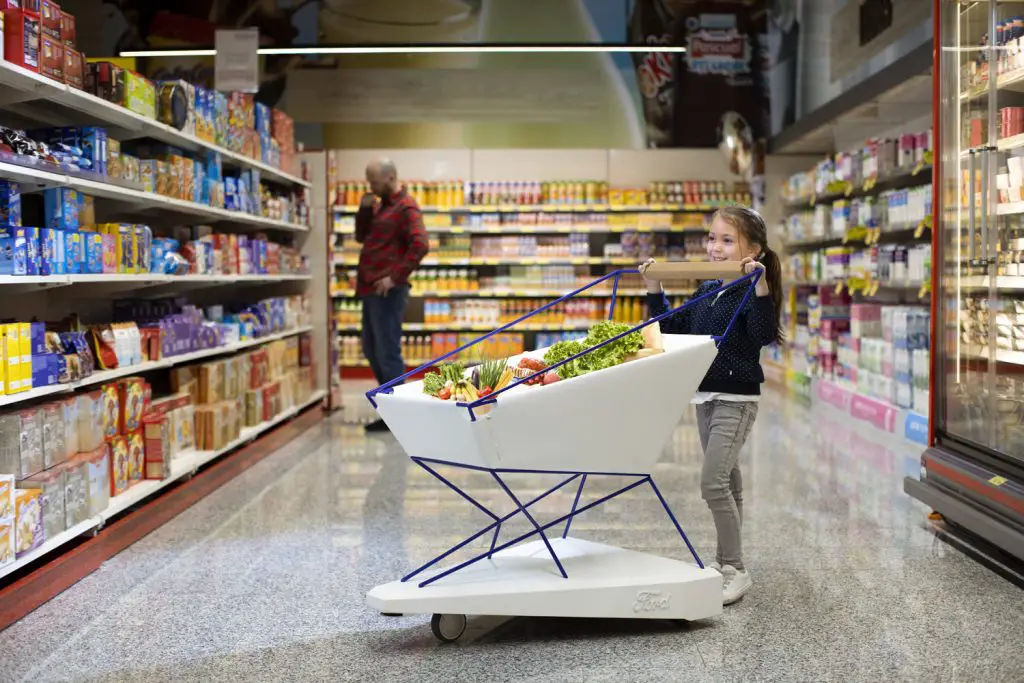 The sensor fitted to the self-braking shopping cart is similar to the Pre-Collision Assist tech found in the Ford vehicles and uses a sensor for a similar effect. Ford vehicles have a forward-facing camera and radar system to detect vehicles, pedestrians, and cyclists on the road. The system can automatically apply the brakes if the driver doesn't respond to warnings.
With the self-braking shopping cart there is no driver, but when the person pushing it is about to hit something or when the cart is rolling freely down the parking lot, and the radar detects a vehicle about to be hit, brakes are applied automatically. As for anyone hoping to find Ford's fancy self-braking shopping cart in their local grocery store, Ford notes this is only a prototype for now. Ford says that the self-braking shopping cart is part of a series of interventions that apply its automotive expertise to solve day-to-day problems faced by everyone.
Subscribe to Ford Authority for more around-the-clock Ford news coverage.