Ford has been talking up its Ford V2X technology and announced early this year that it would have the tech in all models starting in 2022. Ford may have to change those plans as its Ford V2X technology and other similar technologies using 5G networks has been dealt a severe blow in Europe with the European Commission (EC) endorsing WiFi standards over 5G. The European Union (EU) wants to have rules set for Internet-connected cars that dictate how the future vehicles will talk to other vehicles on the road and infrastructure like traffic signals.
Some in the automotive and tech world were pushing for 5G to be the standard that the EC backed while others backed WiFi. Supporters for 5G technology included Ford, Daimler, PSA Group, Deutsche Telekom, Ericsson, Huawei, Intel, Qualcomm, and Samsung. Benefits of 5G technology over WiFi is primarily that 5G can connect to both cars and devices in the surrounding environment. WiFi, on the other hand, is mainly for connecting cars to cars.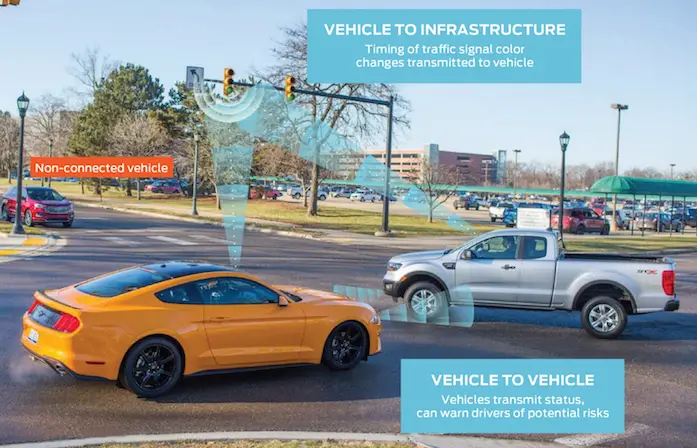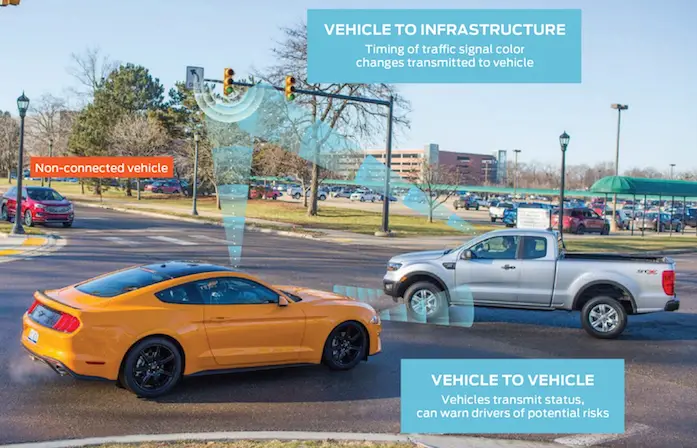 5G technology also supports a more extensive range of applications including entertainment, traffic data, and navigation. The EC defended its choice to back WiFi stating that it is available, whereas 5G is not, and that WiFi could help boost road safety. Industry backers for WiFi tech say that the industry needed clarity on what to use as soon as possible and that WiFi is the only proven technology. Volvo Group is one of the biggest backers of WiFi (along with VW, Renault, and Toyota) and said that the draft legislation leaves room for 5G in the future. It's unclear why the Ford V2X technology can't support WiFi as well.
Those opposing the EC ruling against 5G note that the Commission has failed to ensure a level playing field by imposing interoperability and compatibility requirements on new technologies. There is a chance that the pending legislation backing WiFi could be overturned in Europe; the European Council could block the move with a majority vote opposing the EC.
Subscribe to Ford Authority for more Ford connectivity news and around-the-clock Ford news coverage.
Source: Automotive News Europe