Not long ago Ford Authority reported that the fantastic Conrad Mustang collection was up for sale. That story was based off a post that ran on Ford Performance complete with quotes from someone in the Mustang community who claimed that the owner of the collection of impressive cars was in the midst of selling the collection off to move on to other endeavors.
We aren't sure where Ford Performance originally obtained its information, but it has changed the original story that we used as the source for our story called "Epic Conrad Mustang Collection To Be Sold Off." We are glad that the fantastic collection of Mustangs, Ford performance cars, and a smattering of other classic cars will remain in what has to be one of the best private collections in the country.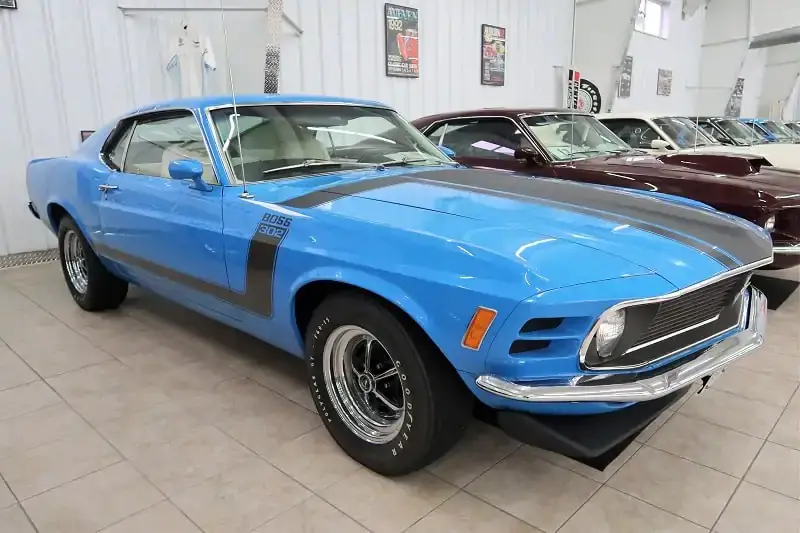 If you missed the original story of the Conrad Mustang collection, it boasts 50 Shelby Mustangs, seven Ford GTs, 12 Boss 302/351/429 cars, 20 various other Mustangs, seven Torinos, 12 Cougars, and a pair of Cyclone Spoilers. The collection also has a single Pantera and a smattering of Mopar rides. Each of those cars appears in photos to be as-new and immaculate.
It's very refreshing to see so many Shelby and Boss Mustangs of the '60s in one place. Conrad's collection is certainly worthy of a museum and if it does every go up for sale collectors will be circling. Classic Mustangs that are as clean as each of these rides are increasingly hard to find so having so many in one collection is hard to accomplish. The Mopar iron in the collection is hard to find with at least a trio of 'Cudas and three very rare Plymouth Superbirds.
Subscribe to Ford Authority for more Ford Mustang news and around-the-clock Ford news coverage.
Source: Ford Performance