GMC and Ford are fighting it out feature for feature as GMC and Chevrolet want the top-selling truck crown that Ford has worn for decades. When Ford switched over to the Ford F-150 aluminum bed in 2015, it did so in part for weight savings to help fuel economy, performance, and towing capacity. Other truck makers were unable to make a move to aluminum as quickly in part because Ford had gobbled up much of the available automotive grade aluminum. Ford F-150 competitors touted the improved strength of steel over aluminum but GMC has now found an alternative that it is hailing as a game changer.
The 2019 GMC Sierra Denali and AT4 trucks can be had with a CarbonPro bed that is starting as a limited-run option. When the 2020 model year rolls around, the CarbonPro bed will be available on an extended range of trucks. GMC is claiming that the carbon-fiber composite CarbonPro bed offers more cargo space than the F-150 aluminum bed. The CarbonPro bed claims one cubic foot of extra space as compared to the short steel bed that is standard on the Sierra, making the CarbonPro bed 64 cubic feet. Ford's shorter factory aluminum bed has 53 cubic feet of space.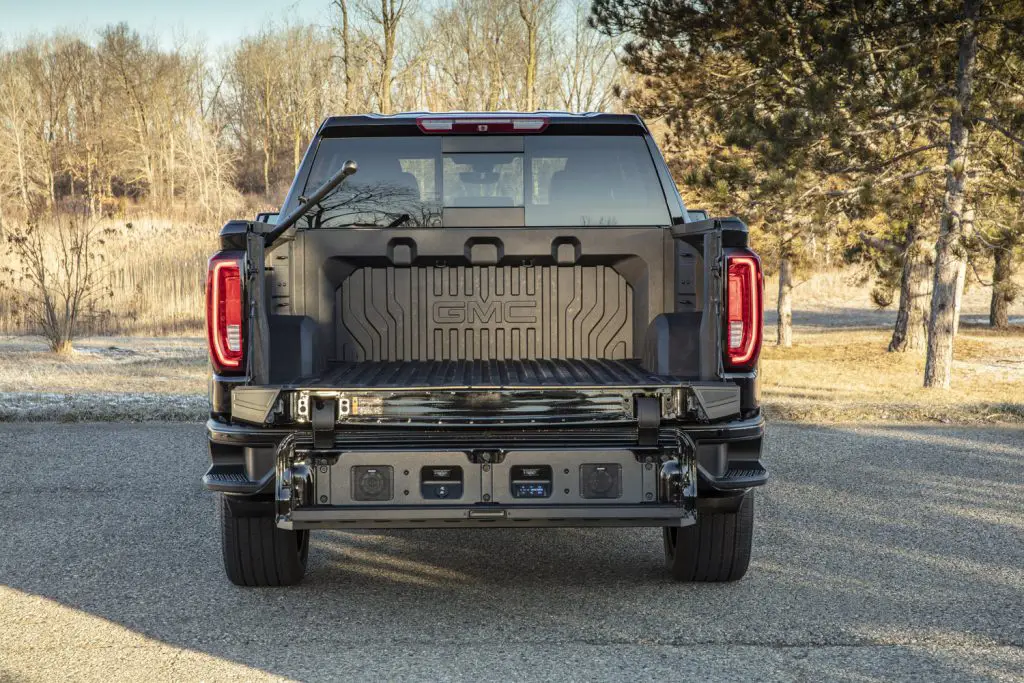 On the weight front, the GMC CarbonPro bed is a whopping 62 pounds lighter than the standard Sierra steel bed. Ford isn't clear on the exact weight of the Ford F-150 aluminum bed but it did shave a massive 700 pounds off the weight of the F-150 overall with the move to aluminum in 2015. That weight loss included much more than the body panels alone.
As for repairability, GM already has techs in place that know how to work with carbon fiber thanks to the Corvette. Since no CarboPro beds have been sold, how costly or difficult repairs might be remains to be seen. One smart move that GM made was bolting steel panels to the CarbonPro bed so the fenders alone can be replaced in an accident. As for the Ford F-150 aluminum bed repairability in 2015, IIHS issued a report that said repair costs on the 2015 F-150 and its aluminum structure were 26 percent more expensive than the 2014 steel F-150.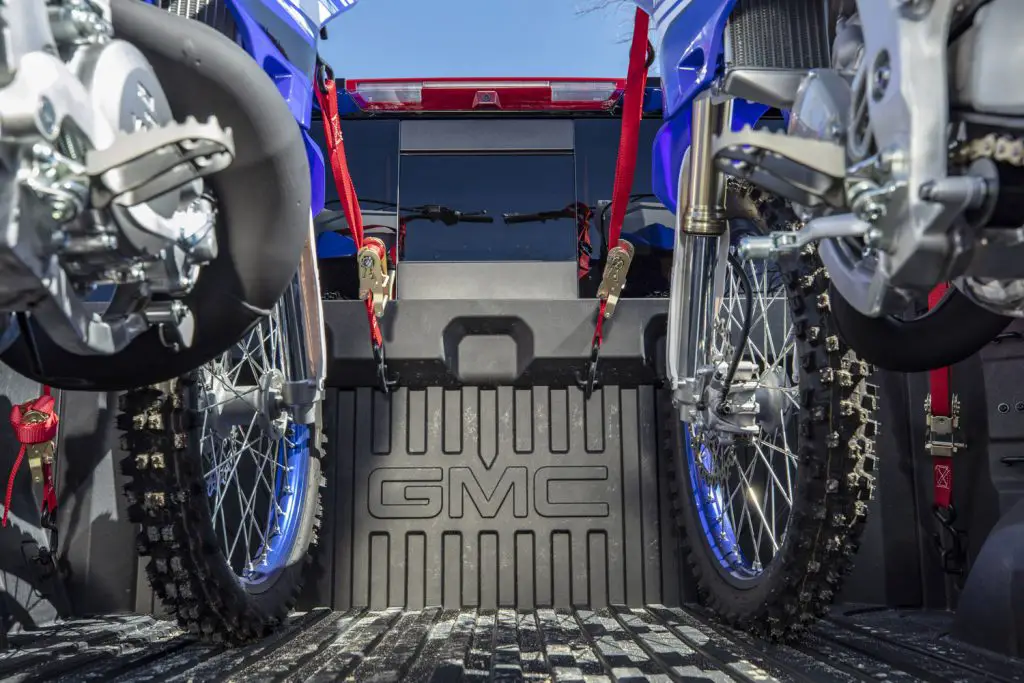 Real-world strength tests remain to be seen, but GMC claims that the CarbonPro bed will be superior to Ford's aluminum bed and its own steel bed when it comes to scratch and dent resistance. The CarbonPro bed is GM's latest weapon in the truck wars and it will be interesting to see if Ford answers.
Subscribe to Ford Authority for more F-150 news and around-the-clock Ford news coverage.
Source: Car and Driver