Have you ever laid eyes on something simultaneously cool and ridiculous at the same time? If you hadn't before, you have now. This shiny metal model kit was built out of precious metals by a professional jeweler called Russell Lord. Lord is a petrolhead and has been working on this 1:25 scale model for 25 years.
Lord has a thing for the Ford Escort, not the more modern and boring Escorts mind you. Lord knows a cool Escort and the model kit is based off a late '70s Mk2 Escort works rally car driven by Ari Vatanen. The jeweler has 90,000 euros (about $100,222) in materials alone wrapped up in the model.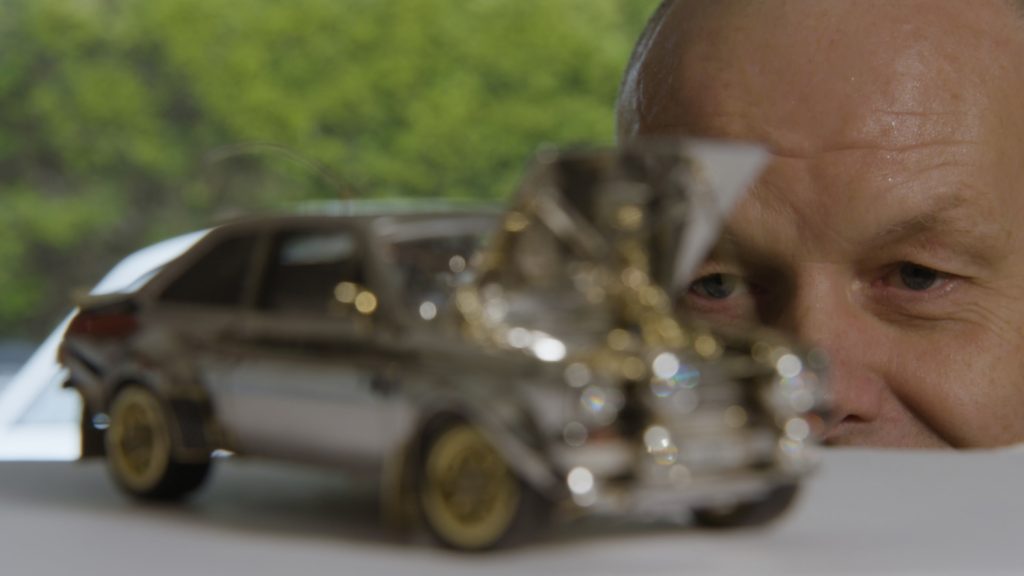 As for materials used, the body is made of silver, and the brakes and rear spoiler are gold. The wheels and bonnet hinges are made of 18-carat gold, the front grille is 18-carat white gold, and the headlights are 72-point diamonds. The indicators are made from orange sapphires, and the rear brake lights are made of rubies.
Lord says that the model has been a hobby that he has come back to again and again. He became determined to finish the model about three years ago. Lord knows the Mk2 Escort "inside and out" so he had no plans to build from. He simply made each component from the ground up piece by piece.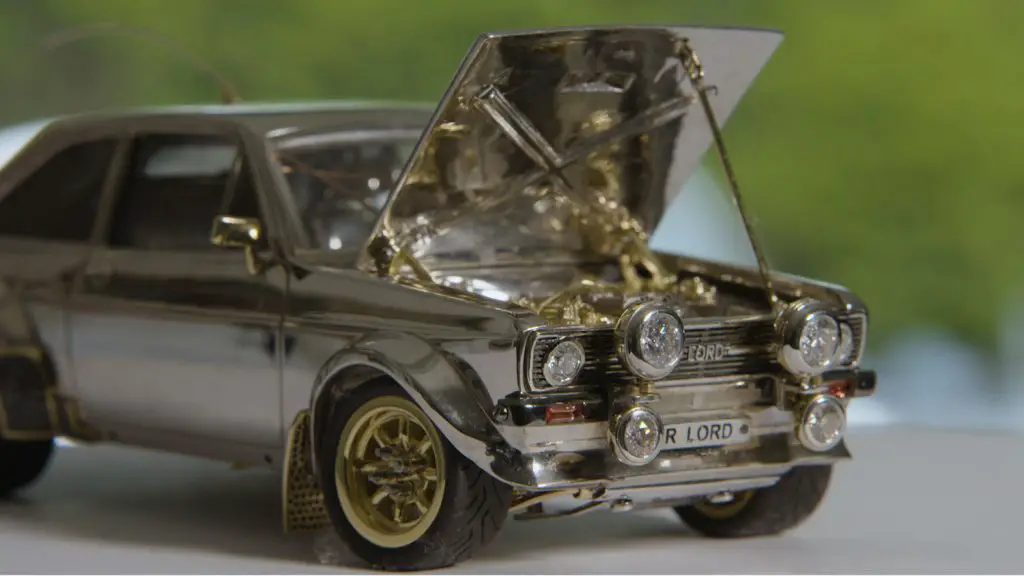 The scale model is so small it's hard to see some of the more interesting details. It has spinning pulleys on the front of the engine, a moving diamond-encrusted platinum gear stick, and glass windows. Lord says that creating the glass windows involved smashing "countless" glass vases to find the right curve. Now that the model is complete, it will be auctioned off on May 2nd with all profits donated to charity. The miscreant Ken Block hopped up a 1978 Mk2 Escort a few years back.
Subscribe to Ford Authority for more Ford Escort news and around-the-clock Ford news coverage.