Joey Logano finished fifth in Sunday's Geico 500 from Talladega, making him the top-finishing Ford Mustang driver on a day that was largely dominated by Chevrolet.
The race was ultimately won by Hendrick Motorsports' Chase Elliott, who won under yellow flag conditions after a massive wreck on the backstretch that caused the No. 42 Chevrolet of Kyle Larson to roll violently multiple times.
The result marked the first time a driver not from Team Penske or Joe Gibbs Racing won a race this season. Logano won at Las Vegas earlier this year, while his Team Penske/Ford teammate Brad Keselowski won at Atlanta and Martinsville.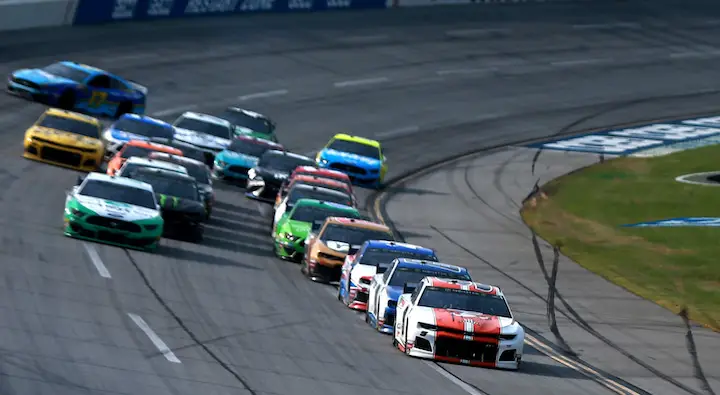 Mustang drivers found it hard to contend with the pack-leading Hendrick Chevrolets around Talladega Super Speedway. The Camaros had agreed to work together to ensure the brand found its way into victory lane – a plan that ultimately paid off for the No. 9 of Elliott.
Logano was the only non-Chevy in the top five, with Elliott leading Alex Bowman and Ryan Preece across the finish and rookie-of-the-year contender Daniel Hemric following Logano home in fifth.
"We just had a plan and executed it really well," Elliott said post-race. "Obviously it could have gone both ways, but fortunately everybody stayed together and stayed the course, because it led us to a great result."
"I felt like it was a team win, for sure. The large majority of the day we were working together as a bowtie group, as Team Chevy, and I felt like we executed that well," he added. "There's certainly power in numbers at these races. When you have guys being selfless, wanting to push and make the lane go, it makes a difference. It certainly worked out for us today, though I know it didn't work out for some."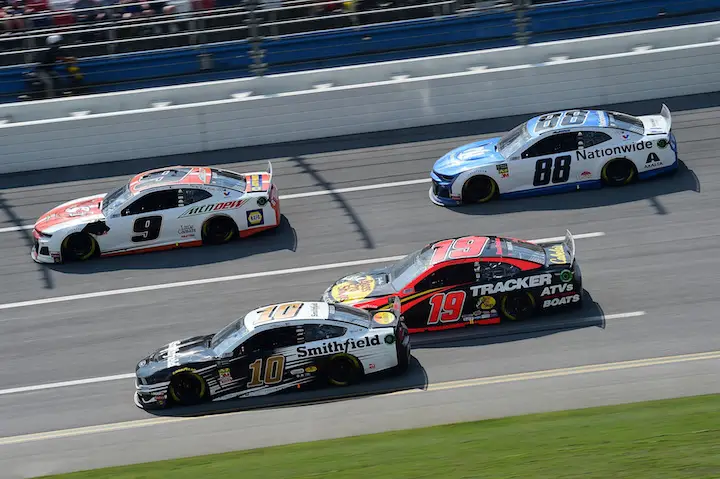 Click here for full results from the 2019 Geico 500 from Talladega. The NASCAR Monster Energy Cup Series heads to Dover International Speedway next for the Gander RV 400 on Sunday, May 5th.