Of all the presidential cars of the past, arguably the most famous is the Kennedy Presidential limo. The Lincoln Continental presidential limo is the car that President Kennedy was riding in when he was assassinated. The Kennedy Presidential limo in this eBay auction isn't the real deal; it's a recreation of the one the President was killed in.
The limo for sale is an actual 1963 Lincoln Continental limousine with an automatic transmission. Power is from a 430 cubic-inch V8 engine, and the car appears black but is listed as blue with a blue interior. The transmission sending power to the road is a three-speed automatic. The actual presidential limo is in the Henry Ford Museum in Dearborn, Michigan and was known by the secret service as X-100.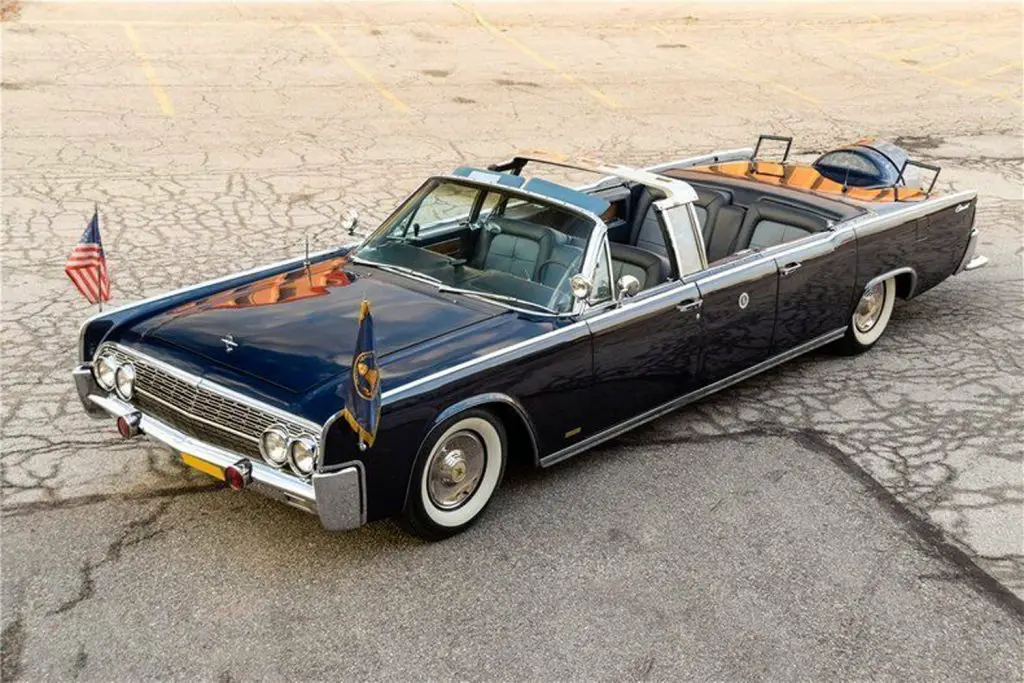 The real Kennedy Presidential limo was painted in dark blue but was repainted black when put into service for President Johnson when he took office. The actual car Kennedy was killed in is in the Ford collection and is black. The auction states that the replica up for sale has accurately reproduced features like the extended wheelbase, rear step bumpers, trunk lid grab handles, front fender flags, and the correct 1957 Lincoln Premiere hubcaps. The replica was so accurately reproduced that is has been part of a French museum collection of presidential cars from around the world.
The car has a siren, flashing lights, and a CB radio inside to round out the replica. The limo is currently located in Orlando, Florida and there is no indication on how the car was obtained from the French collection. There is no mention of how many miles are on the car, and while it is assumed the car is running and driving, there is no confirmation of that from the seller. The eBay classified ad lists the car at $125,000. A replica of the Ford Taurus from the 1987 film Robocop is also available on eBay, and is much cheaper, at a bit under $5,000, than this presidential limo replica.
Subscribe to Ford Authority for and around-the-clock Ford news coverage.
Source: eBay