When it comes time to plunk down the loot to buy a new sports car in the mid-to-upper $40,000 range, there are options out there. Two popular options are the Ford Mustang and the Kia Stinger. These cars are two completely different animals, but many shoppers do compare the two rides. The Stinger GT is down nearly 100 horsepower compared to the Mustang GT, while the Mustang GT is down two doors compared to the Stinger GT.
For buyers out there considering the Stinger or the Mustang, Kia has a new version that was unveiled at the New York Auto Show; and if you need four doors to haul kids or crew, the Stinger GTS might be the ride. The Kia Stinger GTS is very limited production with only 800 units being made. All 800 units will come in the same bright orange paint dubbed "Federation" orange.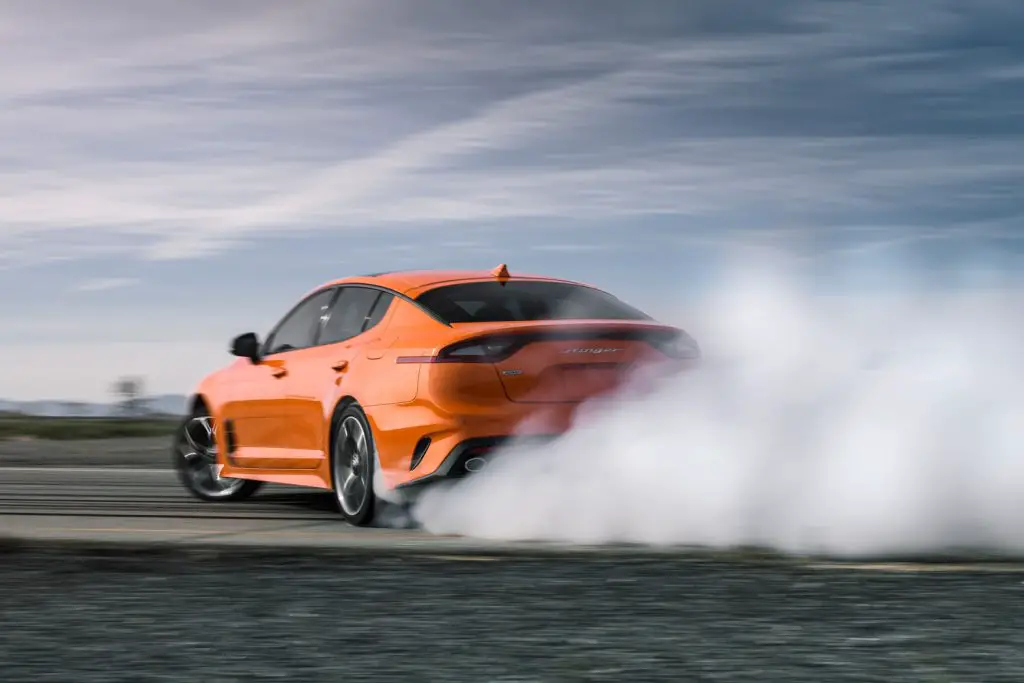 Each of the 800 units will feature real carbon fiber parts that outline the Stinger GTS tiger nose grille, side mirror caps, and side vents. On the trunk, a Stinger emblem replaces the Kia logo and the rear of the car gets a GTS emblem. Buyers that opt for the D-AWD version of the Stinger GTS will get a special mechanical limited-slip rear differential that distributes torque to the wheel with the most grip when slip is detected.
A trio of Drive Modes allows the driver to chose how rear-biased the D-AWD system is with "Comfort" mode sending 60 percent of the power to the rear wheels, "Sport" mode sending 80 percent of the power to the rear, and "drift" mode sending all the power to the rear wheels and holding gears with no upshifting. Purists can opt for a rear-wheel-drive version of the GTS.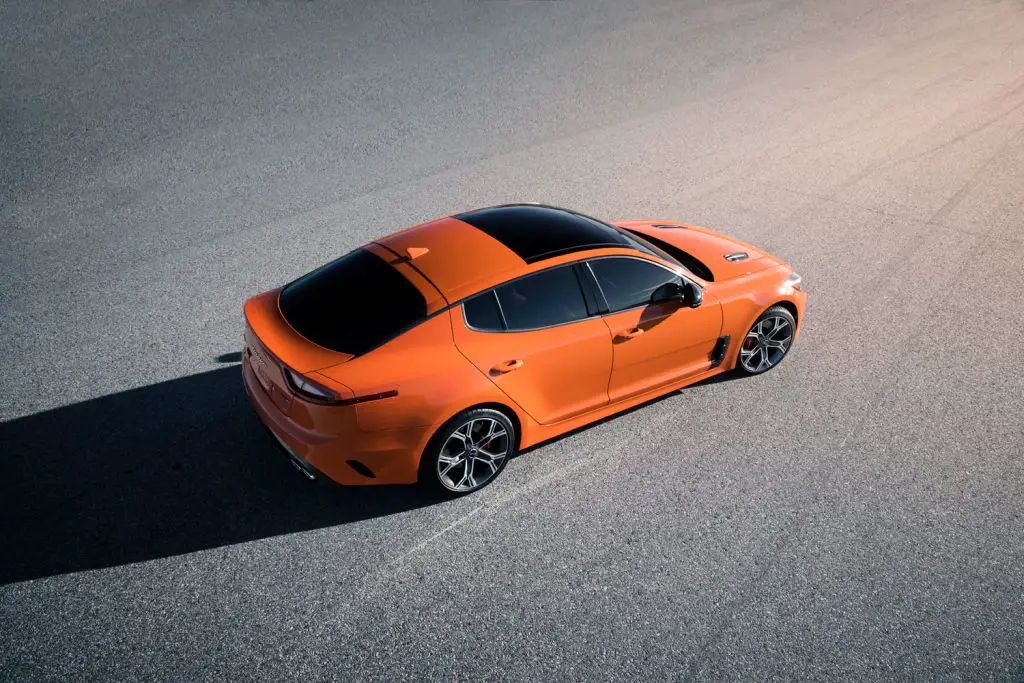 Both the rear-wheel-drive and all-wheel-drive version of the Stinger GTS uses the same 3.3-liter twin-turbo V6 engine making 365 horsepower and 376 pound-feet of torque. Again, that is vastly down to the Mustang GT with its 5.0-liter Ti-VCT V8 engine making 460 horsepower and 420 pound-feet of torque. All Stinger GTS models include a sunroof, something not offered on the S550 Mustang, 720-watt premium audio system, and a wireless smartphone charger. Kia is offering the rear-wheel-drive Stinger GTS starting at $44,000 and the D-AWD version starting at $46,500.
Subscribe to Ford Authority for more Ford Mustang news and around-the-clock Ford news coverage.