Joe Gibbs Racing's Martin Truex Jr. triumphed over Team Penske's Joey Logano to tally up JGR's third straight victory in NASCAR Cup Series competition and its sixth in nine races this season.
While Logano missed out on the victory, he put up another strong performance for Team Penske. The Ford team has so far won three of the first 10 races of the 2019 NASCAR Cup Series season. The other six wins have gone to Toyota team Joe Gibbs Racing.
Brad Keselowski was seventh in the No. 2 Team Penske Ford Mustang, while Ryan Blaney was 25th in the No. 12 Penske/Ford.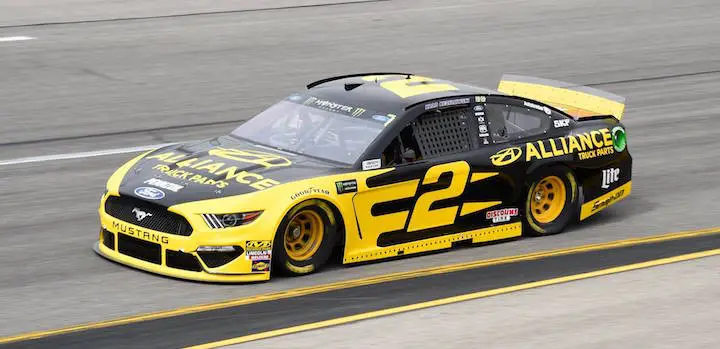 Logano moved into second after passing Stewart-Haas Racing's Clint Bowyer in his No. 14 Ford Mustang late in the race. He attempted to reel in Truex as well, but couldn't get close enough to attempt a pass.
"I figured something out there toward the end with about 10 laps to go to make ups some speed," Logano told NASCAR.com "I got a decent run off of (Turn) 2 the last lap… I though I could maybe get to the outside and then roll momentum—I don't know.
"I couldn't roll the bottom and get enough drive off of (Turn) 4 either way. My only move was to go up. I slid up and I got tight and couldn't turn underneath him. Fun race, but, gosh, two weeks in a row I felt like we had a car that could win the race, and we haven't won.
While the Fords and Toyotas dominated, Richmond was another race in which the Chevrolet teams appeared to struggle with NASCAR's new car rules package for 2019. Austin Dillon was the top-finishing Chevy, coming home sixth overall.
If you missed the race, you can catch a summary of the action embedded above thanks to NBC, which has uploaded an extended highlights reel to its YouTube channel.
Click here for full results from the 2019 Toyota Owners 400 from Richmond Raceway.