In most parts of the U.S., it's rare to see the new Ford Ranger in the wild – the truck is just too new and has yet to sell enough units to have a road presence in any kind of sizable quantities. One of the interesting things that Ford has done with the new Ranger is to give it a unique lighting appearance both in the front and the rear.
We previously discussed the lights on the Ranger, pointing out how the Ranger script under the red lenses and the radar logo serve as a subtle reminder that it comes with the Ford CoPilot-360 safety suite that includes blind spot warning. Those images of the taillights were taken during the day, and those who have never seen the new Ford Ranger at night might wonder what the taillights look like in the dark. Well, we just got some exclusive photos for you of exactly that at the 2019 New York International Auto Show.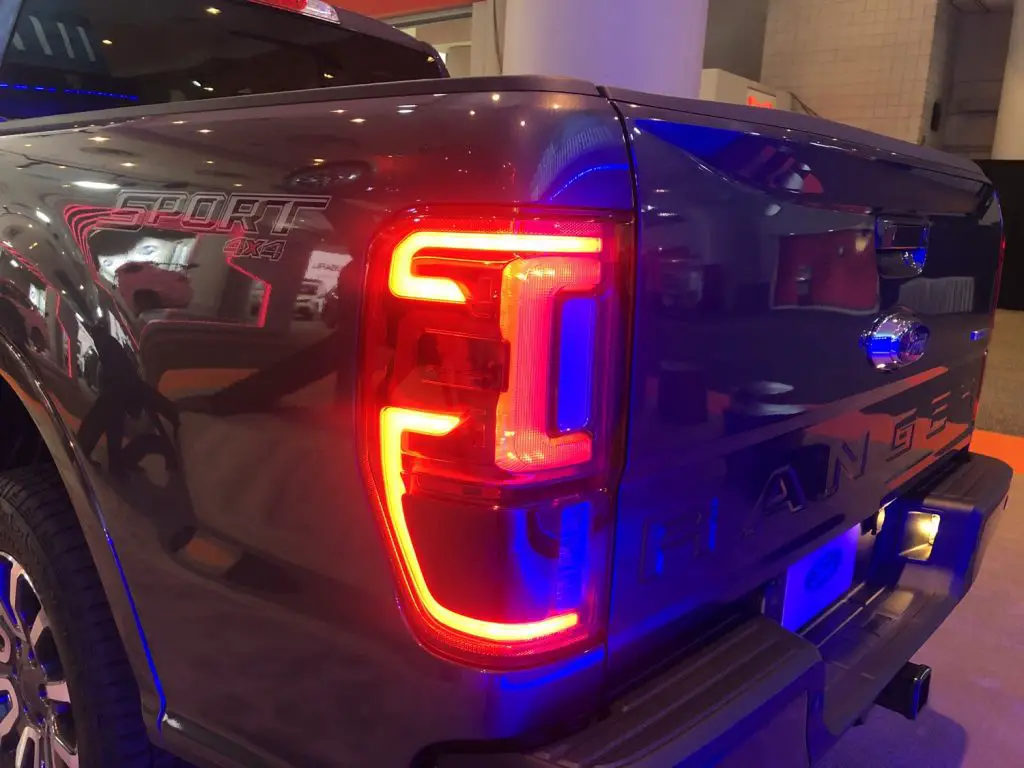 The entire lens area doesn't glow as it does on some older cars and trucks, but is rather broken up into two separate pipe designs extending from the rear to the side of the cluster. Overall, the design provides a very pleasing aesthetic and gives the new Ford Ranger a cool look at night, while also being unique, which makes it easily distinguishable; you'd be hard-pressed to mistake the rear end of the new Ford Ranger for another pickup truck in the dark. The lights are also very bright and easily seen from both the front and back, so there's plenty of function to go along with the form.
Meanwhile, the headlights feature a signature LED lighting element that does double duty as the Daytime Running Light.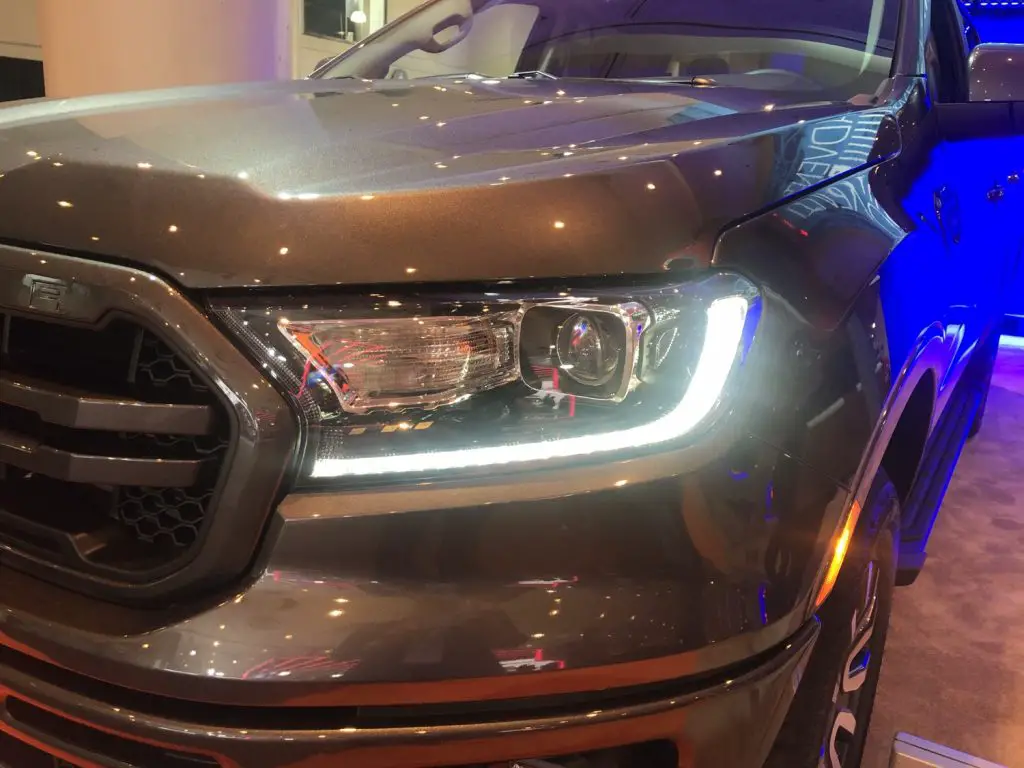 It's worth noting that the Ford CoPilot-360 system that comes standard on the new Ford Ranger features auto high beam technology. The system detects when there are no other cars present and automatically turns on the high beams to put more light on the road and make driving in the dark safer. Ford's system is the only standard driver assist system that includes auto high beam headlights. We recently discussed efforts to get headlight standards changed in the U.S., specifically to allow the use of newer technologies that keep more light on the road at all times. The auto high beam tech should serve as a stop-gap in the meantime.
Subscribe to Ford Authority for more Ford Ranger news and around-the-clock Ford news coverage.