Ford Europe made several announcements with regard to its electric vehicle strategy at its recent Go Electric media event in Amsterdam. Among these announcements was the new 2020 Ford Puma – a compact crossover that will feature a 48V mild hybrid system and a 1.0-liter EcoBoost three-cylinder.
But while much of the attention at Go Electric was on the 2020 Puma, Ford also presented another extremely important future product at the event: a pure electric Ford Transit van.
Two versions of the electric Ford Transit were shown this week. The first was a camouflaged electric transit prototype panel van (above), which would be aimed at commercial customers and laborers. The pre-production prototype appears identical to a petrol or diesel Transit – save for the lack of a tailpipe.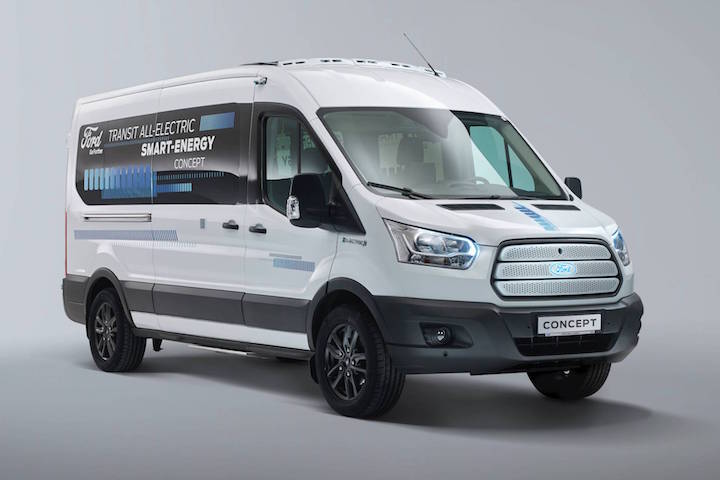 The second electric Ford Transit shown is called the Transit Smart Energy Concept. This version of the van, which will be used for research and development, is a 10-seater minibus that appears rather similar to your average city bus inside. Ford says the prototype will be used "to further optimize the energy efficiency and driving range of its electrified vehicles." The van has an estimated range of 93 miles and will charge from flat to full range in around 4 hours.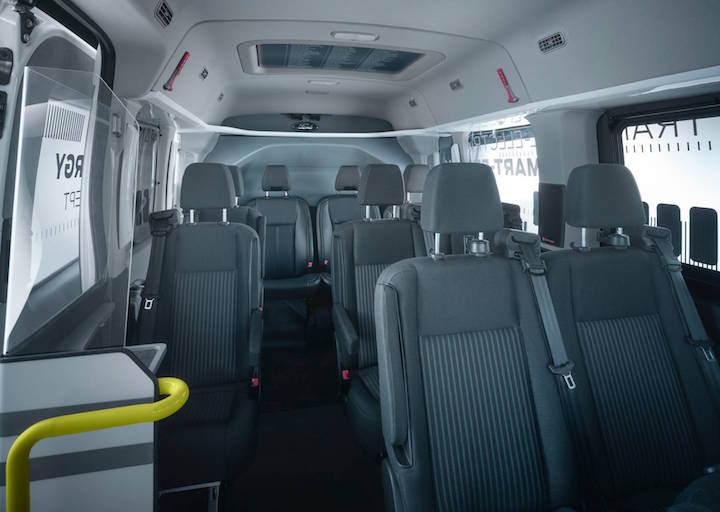 In addition to the mild hybrid 2020 Ford Puma and the electric Ford Transit, Ford also presented the plug-in hybrid version of the new Kuga at 'Go Electric' and announced it would be selling the plug-in hybrid version of the new Ford Explorer in Europe. The Kuga is the European-spec version of the 2020 Ford Escape and has a pure electric driving range of 31 miles (50 km). The Explorer Plug-In's electric range stands at 25 miles max, or about 40 km.
"There is no 'one-size-fits-all' solution when it comes to electrification – every customer's circumstances are different," said Ford Europe's executive director of engineering, Joerg Beyer. "Ford's nuanced powertrain strategy is designed to help our customers find the right solution to make their electrified vehicle experience easier and more enjoyable."
Look for the fully electric Ford Transit to arrive in 2020 or 2021.
Like this story? Subscribe to Ford Authority for more Ford Transit news.