The No. 66 and No. 67 Ford GT entries of Chip Ganassi Racing had a tough outing at the recent IMSA Long Beach Sportscar Grand Prix.
The No. 66 team of Dirk Mueller and Sebastien Bourdais, the latter of whom was filling in for a sick Joey Hand, nearly won the race after an early pit stop and yellow flag period shuffled them to the front of the pack. The team's one-stop fuel strategy didn't work, however, and Mueller ran out of fuel on the final lap, giving one of the yellow Corvette Racing entries no choice but to punt it out of the way on corner exit.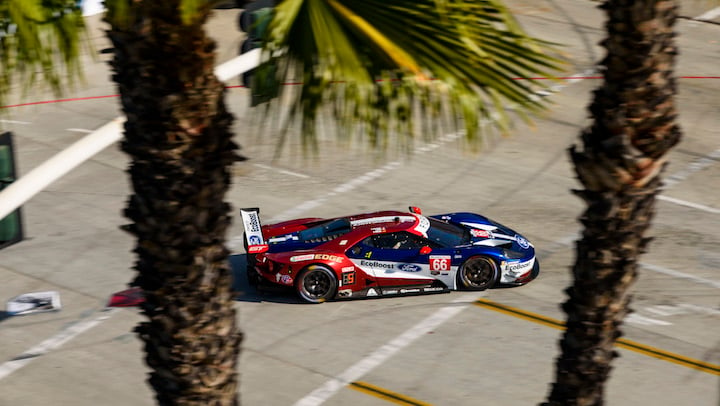 The No. 67 Ford GT of Richard Wesbtrook and Ryan Briscoe, meanwhile, appeared to lack pace all weekend long, qualifying sixth and finishing in the same place. They also ran out of fuel on the final lap, though it didn't affect their finishing position.
But while Ford came home from Long Beach empty-handed, the team definitely delivered for the fans. Not only did the combo of Mueller and Bourdais put on a great show, but the team also partnered with IMSA to produce an interesting onboard video taken from inside Briscoe's No. 67 Ford GT as he races around the streets of Long Beach.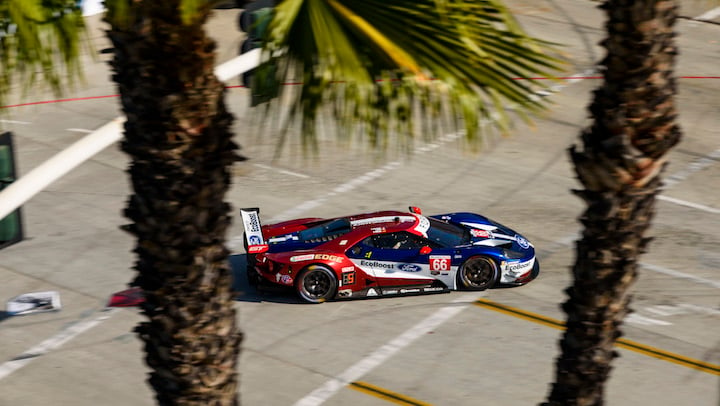 The resulting in-car video gives us a rare glimpse from inside the IMSA Ford GT cockpit and Briscoe's commentary also provides a fascinating insight into what it takes to be fast around the Long Beach street circuit.
The bumpy nature of the southern California street course makes braking and getting the power down difficult; and with nowhere to go if you get it wrong, it's easy to see why it's one of the premier events on the IMSA and IndyCar calendars.
Check out the onboard video embedded above.
Subscribe to Ford Authority for more Ford GT news and Ford news.
Source: IMSA
Photos via Chip Ganassi Racing on Flickr