The last numbers for the Ford EcoSport globally show that despite the 111 percent growth in sales for the model in Q1 2019, the EcoSport still poses little competition to the segment leaders. On the back of that 111 percent growth in Q1 2019, the EcoSport took a measly eighth place in the mainstream subcompact crossovers segment for the quarter. The segment leader is the Jeep Compass with the EcoSport only a few hundred units above the new Nissan Kicks and the Mitsubishi Outlander Sport, sitting in ninth and tenth place respectively.
The EcoSport just isn't selling well around the globe, and a big part of the reason is that the EcoSport was initially designed for developing markets. With a design that was meant for developing markets, it lacks the refinement needed to compete with the other offerings in the segment. It was killed off before Ford pulled out of Russia due to poor sales. There are a few things that Ford might be able to do to spur sales of the EcoSport; one of them is cut the price. If the EcoSport was cheaper, more people might purchase it. Ford is discounting the EcoSport by $4,000 for some trims this month and it remains to be seen if a significant price cut helps sales.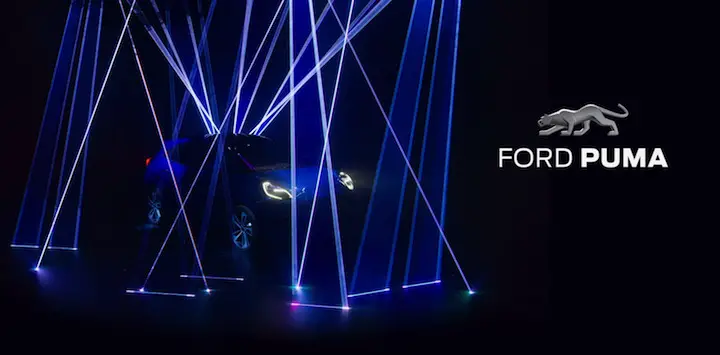 Perhaps the best thing for Ford to do is phase out the EcoSport and replace it with the more interesting Ford Puma globally. The 2020 Ford Puma has only been confirmed for Europe, but that could change. What we know of the Puma is that it is an "SUV-inspired compact crossover". We also know that it will have 48-volt mild-hybrid technology paired up with a turbocharged 1.0-liter EcoBoost three-cylinder engine that has a belt-driven integrated starter/generator and a 48-volt lithium-ion battery pack.
With the hybrid system and gas engine combined, the Puma will make 152 horsepower and should give good fuel economy and low emissions at the same time. With Ford focusing on global platforms that can be shared and needing electrification around the world, it might make sense for the EcoSport with its poor global sales record to get the ax and for the Puma to replace it everywhere. The 2020 Puma is set for launch in Europe before the end of 2019.
Subscribe to Ford Authority for more Ford Puma news and around-the-clock Ford news coverage.