Jim Hackett is a very different type of leader than Ford and automotive industry insiders are used to. Hacket has been Ford CEO since May 2017 and has struggled with employee confidence since taking that position. Both employees and analysts feel that Hackett isn't being clear enough on plans to turn Ford around as the company is in the midst of a major restructuring globally as it bleeds profits in all areas except the United States.
The Wall Street Journal recently got ahold of internal Ford employee surveys that asked questions specifically about confidence in management, and things aren't looking good for Hackett. Only 47 percent of Ford employees who answered the poll said that top management is giving them a clear idea of where the company is headed. That is down from 57 percent who felt management was clear on direction last year. 47 percent is a massive decline in how many employees felt management was being clear this year from the 81 percent in 2016, the year before Hackett took over as Ford CEO.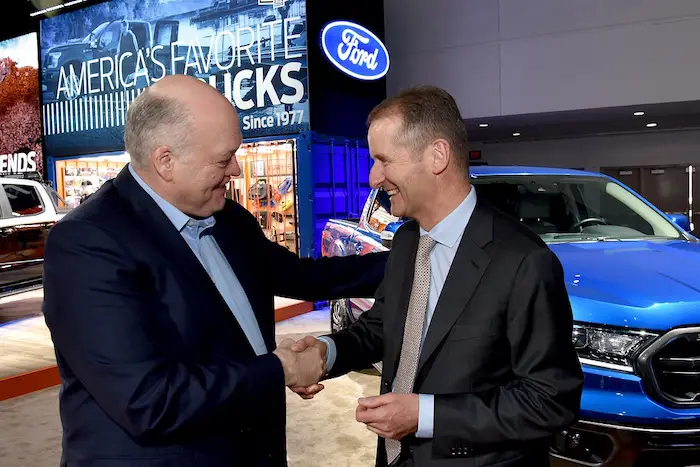 Of the workers polled, 56 percent felt that Ford was making the changes needed to compete effectively, which was virtually the same as the results of the similar poll last year. However, it's a marked decline from the 76 percent who felt Ford was doing what was needed to compete in 2016.
Previous reports have indicated that employee anxiety is building at Ford. Part of the discomfort is his different style of leadership. Despite growing anxiety, Hackett has said that Ford is turning a corner with its restructuring. Ford has been cutting jobs throughout Europe and has pulled out of Russia. Despite significant job cuts and factory closures globally, Hackett has been given massive raises and currently, the Ford CEO makes 276 times more than the average Ford employee.
Subscribe to Ford Authority for more Jim Hackett news and around-the-clock Ford news coverage.
Source: 247wallst